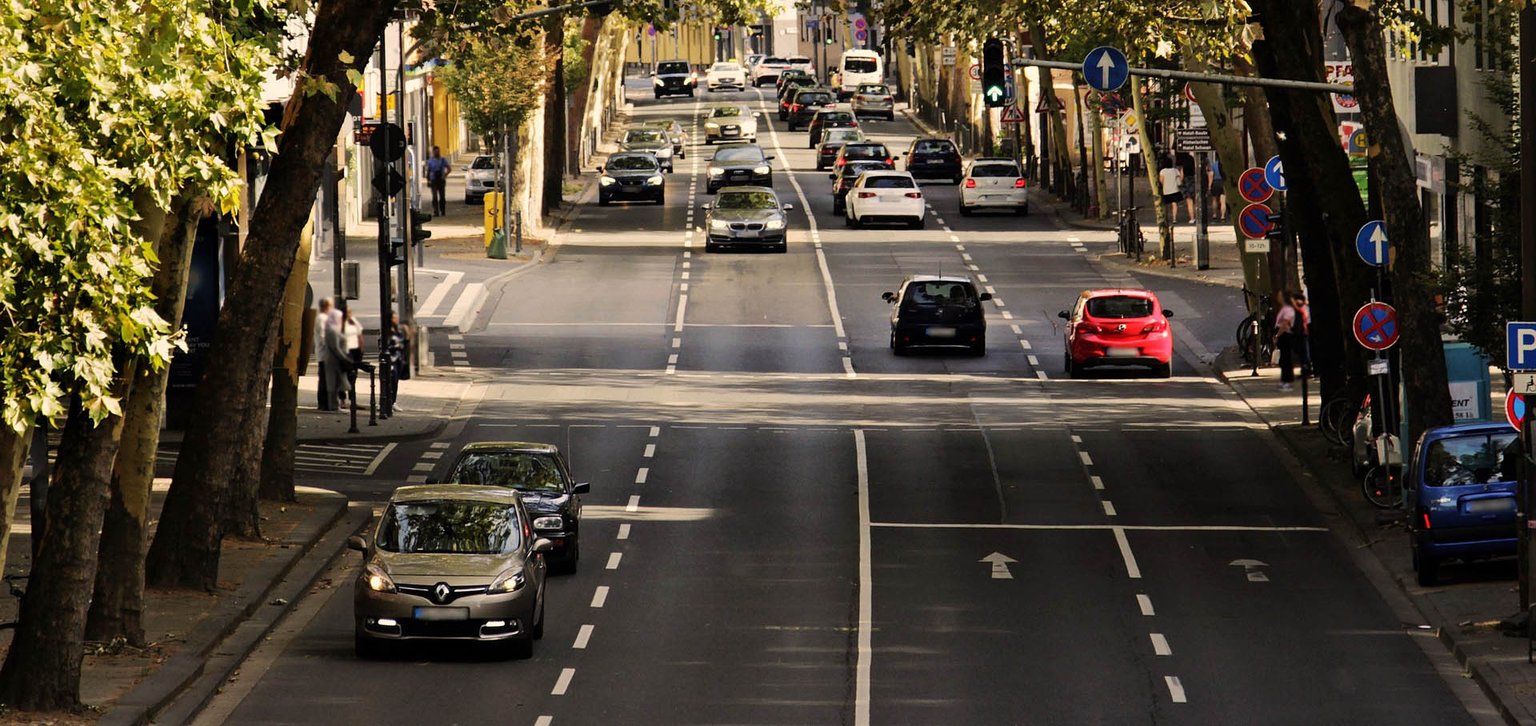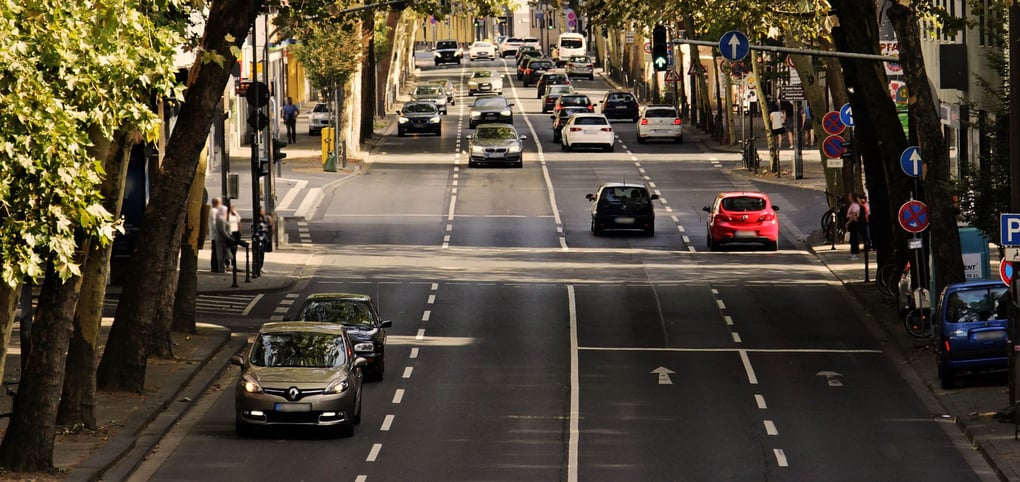 Be prepared for your next MOT with our MOT checklist
If you're unsure about the cost and details of your car's upcoming MOT, it's important to educate yourself. Here's a comprehensive guide to help you understand everything you need to know about the MOT test.
What is an MOT?
The MOT, or Ministry of Transport, is an annual test required for most vehicles in the UK that are over 3 years old. This test evaluates the safety, roadworthiness, and emissions of a vehicle to ensure that it meets legal standards and is safe to drive on the road.
The MOT test checks a range of aspects of a vehicle, including the brakes, steering, suspension, tires, seat belts, lights, and mirrors. The exhaust system, fuel system, and emission levels are also examined to ensure they meet the required standards. Additionally, the test also checks for visible damage and signs of excessive wear and tear on various parts of the car.
It's important to have an MOT completed on time, as it is a legal requirement for all vehicles to have a valid MOT certificate. Without this certificate, you may face legal penalties and will not be insured to drive your car on the road. The MOT certificate also serves as evidence that your vehicle has passed the required checks and is safe to drive.
In conclusion, an MOT test is an essential aspect of vehicle ownership in the UK. It helps to ensure that all vehicles are safe and roadworthy, protecting both the driver and other road users. So, make sure to get your vehicle tested annually to stay on the right side of the law and keep everyone safe on the roads.
How does an MOT work?
An MOT, or Ministry of Transport test, is a yearly inspection of your vehicle required by law in the UK for cars that are three years or older. It checks if a vehicle meets the minimum safety and environmental standards set by the government. The purpose of the MOT is to ensure that vehicles on the road are safe and emissions are within acceptable levels, helping to protect both drivers and other road users.
The MOT test is conducted by an authorized MOT centre and includes checks on various parts of the vehicle, including the engine, transmission, exhaust system, brakes, lights, and suspension. The test also checks for evidence of tampering with the vehicle and for defects that could affect its roadworthiness.
If your vehicle passes the MOT, you will receive a certificate which is valid for one year. If it fails, you will need to make any necessary repairs and have the vehicle retested. It's important to note that having an MOT does not guarantee that the vehicle will remain roadworthy for the entire year. Regular maintenance and inspections are still necessary to ensure the vehicle remains safe to drive.
In conclusion, the MOT is a crucial aspect of vehicle ownership and helps to ensure that the cars on the road are safe and meet the necessary standards. If you're due for an MOT, it's important to take your vehicle to an authorized centre for the test.
What documents do I need for my MOT?
Before booking an MOT appointment, it is important to gather all the necessary documents required to complete the process smoothly. The following documents are required during an MOT test:
V5C vehicle registration certificate: This document proves you are the owner of the car and is necessary for the test.

Proof of insurance: You will need to show proof of insurance for the car being tested.

MOT certificate: The last MOT certificate for the car is also required.

Vehicle logbook: The logbook (V5C) must be in the name of the person making the MOT appointment or the registered keeper of the car.

Photo ID: You will need to bring photo identification, such as a passport or driver's licence.
Having all the required documents ready will help make the MOT process quick and stress-free. It is also important to note that if the vehicle's details have changed, such as a change of address or ownership, it is necessary to inform the DVSA (Driver and Vehicle Standards Agency) before the test. Failing to provide the correct documentation can result in a failed MOT and the need to reschedule another appointment.
How much does an MOT cost?
On average, the cost of an MOT ranges from £40 to £60. However, it's important to note that the cost can be higher for larger or more complex vehicles, such as vans and lorries. Additionally, some garages may charge more for their services, while others may offer discounts or promotions.
It's always a good idea to compare prices and services before booking an MOT, to ensure that you get the best deal possible. It's also important to consider the cost of any repairs that may be needed as a result of the MOT, as these can add to the overall cost of maintaining your vehicle.
How long does an MOT take?
The time it takes for an MOT can vary depending on the complexity of the vehicle and the workload of the MOT centre. On average, an MOT takes between 45 and 60 minutes to complete. However, some vehicles may require additional time for repairs or if the MOT centre is particularly busy.
It is recommended to book an appointment in advance to avoid waiting times and to ensure that your vehicle is tested at a convenient time. It is also important to take into account the time needed for any necessary repairs, which can take longer if parts need to be ordered.
Overall, the MOT is an important part of vehicle maintenance and ensures the safety of all road users. By taking the test every year, drivers can be confident that their vehicle is roadworthy and safe to drive.
Where should I get my MOT done?
When deciding where to get your MOT done, there are several options available to you.
Authorised MOT Centres: These centres are recognized by the government and have certified technicians who perform the MOT. You can find a list of authorised MOT centres on the government's official website.

Car Dealerships: Many car dealerships offer MOT services, and some may even provide free MOTs when you purchase a new car from them.

Independent garages: Independent garages also offer MOT services, and they might be more convenient for you as they may be located closer to your home.
Regardless of where you choose to get your MOT done, make sure the technicians are certified, and the garage is authorised to perform MOT tests. The cost of an MOT can vary depending on the garage and the type of vehicle, so it's always a good idea to shop around and compare prices.
What is a council MOT?
A council MOT is a test of a vehicle's roadworthiness, safety and emissions standards, which is carried out by local authorities in the UK. This type of MOT is similar to the standard MOT test that is conducted by authorized garages and test centres. The main difference is that council MOTs are usually conducted on a pre-booked appointment basis and may be only offered to specific vehicle types, such as heavy goods vehicles or large commercial vehicles.
The purpose of the council MOT is to ensure that vehicles are roadworthy and meet the required standards. The test covers checks on items such as the vehicle's brakes, steering, lights, suspension, and emissions levels, among other things. If the vehicle fails the MOT test, it must be repaired and re-tested until it passes.
It is important to note that the council MOT is not a replacement for the standard MOT, which is mandatory for all vehicles over 3 years old in the UK. The council MOT is an additional service offered by some local authorities and is optional for vehicle owners. The cost of a council MOT can vary, depending on the location and type of vehicle.
What is covered in an MOT?
The Exhaust: The garage will ensure the exhaust is secure, not excessively loud, and not emitting smoke. Additionally, they'll check the vehicle's emissions to see if they meet legal limits.

Brakes, Suspension, and Steering: To ensure the safety of the driver and others on the road, the MOT will test the proper functioning of brakes, suspension, and steering.

Number Plates: To be driven legally, the number plates must be legible and securely fastened.

Bodywork: The garage will examine the body of the vehicle for rust and other issues, especially around critical components.

Tyres: The MOT will verify that the size, tread, and pressure of the tyres meet legal requirements.

Lights, Mirrors, and Doors: The test will check that all lights and mirrors are aligned correctly and that all doors (including the bonnet and boot) can be securely closed.

Safety Features: The seat belts and airbags must be functional and in good condition, and the seats themselves should also be in good condition.
Note: An MOT is a safety inspection and does not cover certain crucial elements of a vehicle, such as the clutch, engine, and gearbox. It's advisable to have these components checked periodically to avoid breakdowns.
How can I help my car pass its MOT?
Preparing for Your MOT: A Pre-Test Checklist
Cleanliness: Before taking your car for an MOT, it's important to keep it clean and tidy. A cluttered or dirty vehicle may be rejected by the mechanic, and any obstructions that could hinder a driver's view of the road could result in an MOT failure.

Tyres: The minimum tread depth for a tyre is 1.6mm. To check this, you can use a tread gauge or a 20p coin. If the outer band of the coin is visible when placed in the tread grooves, it's time to replace the tyres. Also, make sure the tyre pressure is within the recommended range.

Exhaust: A leaking or smoke-emitting exhaust could result in an MOT failure. Ensure that it's in good condition before taking the test.

Fuel Cap: The fuel cap should fit securely and not have any leaks.

Number Plates: The number plates should be clean and easily visible.

Windscreen and Wipers: Check for any chips or cracks on the windscreen, especially in the area swept by the wipers. Any damage larger than 10mm could result in an instant fail. Ensure the wipers are working properly and the rubber blades are not damaged.

Lights and Electrics: Check all the lights on the vehicle – headlights, rear lights, indicators, fog lights, brake lights, and hazard lights – to make sure they're functioning correctly. Ask a friend or family member to assist with this.

Screen Wash and Fluid Levels: Top up the screen wash and check the brake fluid and oil levels. Low levels of these could result in an MOT failure.

Horn: The horn should be loud enough for other drivers to hear. It's best to check this during the day.
Note: These are quick checks you can do yourself before an MOT to increase the chances of a successful outcome. However, it's always best to take your vehicle to a professional mechanic for a thorough inspection.
What happens if my car fails its MOT?
If your car fails its MOT, it's a disappointment, but not the end of the world. The MOT is a crucial safety check that assesses whether your car is roadworthy, and if it fails, it means that there are some issues with your car that need to be addressed.
The first thing to do is to receive a report from the MOT centre detailing what specifically caused the failure. It could be a range of things, from worn brakes to faulty lights. Once you have the report, you can then start fixing the problems.
If you're low on time or don't have the technical expertise to fix the issues, you can take your car to a mechanic. They'll be able to diagnose and repair the issues efficiently. In some cases, the repairs could be simple and inexpensive, such as changing a light bulb. In other cases, the repairs may be more complex and time-consuming, such as fixing a suspension problem.
If the cost of repairs is too high, you may decide to purchase a new car instead. In this case, make sure to get a good price for your old car by selling it as a trade-in or to a private buyer.
It's important to note that if your car fails its MOT, you're not allowed to drive it on public roads until it's passed a re-test. Driving a failed car is illegal, and if caught, you could face hefty fines and points on your license.
In conclusion, failing an MOT can be inconvenient, but it's essential to make the necessary repairs to ensure your car is roadworthy. Don't take shortcuts and always prioritise safety, not just for yourself but also for other road users.
Can I drive home if my car fails its MOT?
If your car fails its MOT, you are not legally allowed to drive it on public roads until the necessary repairs have been made and the vehicle has passed a re-test. It is important to arrange for the repairs to be carried out as soon as possible, as driving a car that fails its MOT can be dangerous, both to you and to other road users.
It is also illegal and could result in a fine or points on your licence. If you need to drive your car to a garage, it is recommended to have it towed rather than driving it, to minimise the risk of further damage or a potential accident. It is always best to ensure your car is roadworthy before driving it, so it's essential to keep up with regular maintenance and MOTs.
What is an MOT advisory note?
An MOT advisory note is a recommendation made by an MOT tester during an MOT test. It is not a fail, but rather a suggestion that a particular item on the vehicle may need attention in the near future.
Advisory notes are given to inform the vehicle owner of any issues that are likely to become a fail in the next MOT test, giving the owner the opportunity to address them before the next test. Examples of advisory notes include worn brake pads, low tire tread, and worn suspension components. It is important to pay attention to the advisory notes, as neglecting to address the issues can lead to a fail in the next MOT test and may also pose a safety risk while driving the vehicle.
It is always best to have a professional mechanic examine the vehicle and make the necessary repairs. Regular maintenance and addressing any issues as soon as they arise can help ensure the longevity and safety of your vehicle.
Can I contest my MOT result?
If your vehicle failed its MOT test, you may feel like the result is unjustified. In such cases, it is possible to contest the MOT result. However, there are specific guidelines that you must follow in order to do so.
First, you must obtain a re-test within 10 working days of the original test. If the vehicle passes the re-test, the original failure will be cancelled. If the vehicle fails the re-test, you may have the option to have the vehicle repaired and re-tested.
You may also request a review of the test if you believe that the vehicle was not tested to the correct standards or that the test equipment was faulty. In this case, you should write to the MOT centre explaining your concerns and providing any relevant evidence.
Finally, if you are still dissatisfied with the result, you can appeal to the Vehicle and Operator Services Agency (VOSA) or the Driver and Vehicle Standards Agency (DVSA). The appeal process can be lengthy, so it is advisable to seek professional help if you wish to contest an MOT result.
In summary, contesting an MOT result is possible but requires following specific steps and may involve a lengthy process. It is best to ensure that your vehicle is fully prepared for the test to avoid the need for a re-test or appeal.
Compare car insurance before your MOT
Comparoo is a comparison website that allows you to compare car insurance quotes from over 110 providers. By using Comparoo, you can find the cheapest car insurance policy that suits your needs. With just a few clicks, you can compare policies from different providers and find the best deal.
Comparoo allows you to compare policies based on different factors such as coverage, deductibles, and discounts. This means that you can find a policy that fits your budget and your coverage needs.
On average, Comparoo customers can save up to £334 by comparing car insurance quotes. This is a significant saving that can help you to lower your car insurance costs and keep more money in your pocket.
If you're looking for cheap car insurance, Comparoo is a great resource to help you find the best deal. With over 110 providers to choose from, you're sure to find a policy that fits your needs and budget.