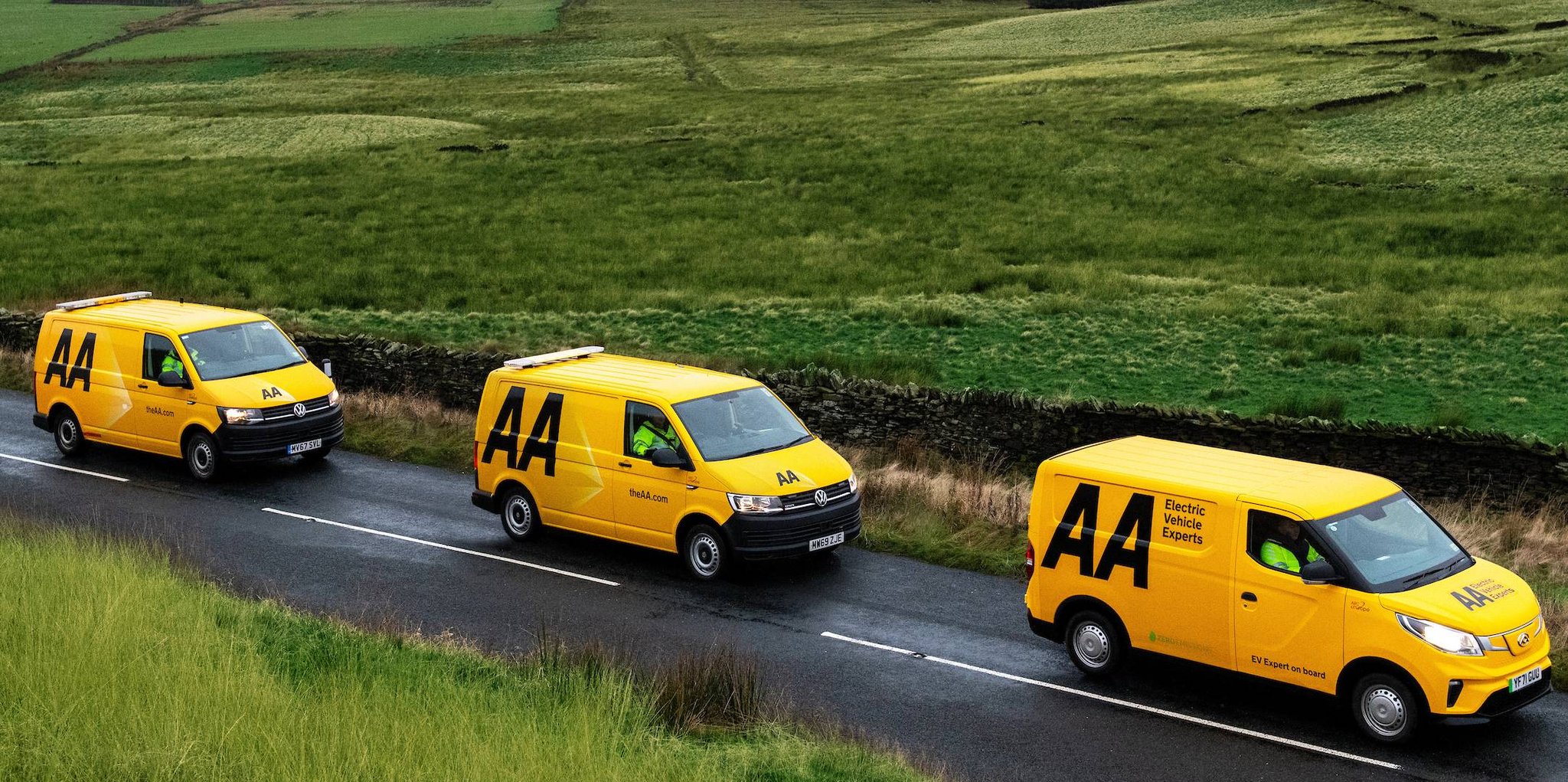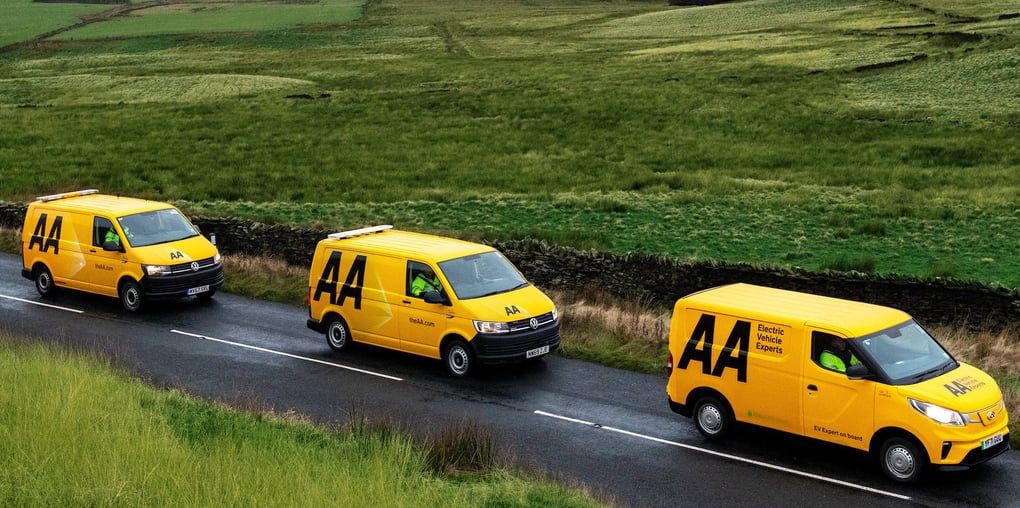 We get to more motorists in 30 minutes than the other major breakdown cover providers*
† More dedicated mobile mechanics than any other UK breakdown service**
Electric and hybrid vehicles covered at no extra cost
AA breakdown cover from £7.50 a month
With our starting level of breakdown cover you'll get Roadside Assistance, which is 24/7 support from a trained patrol if your car, van or motorbike breaks down more than 1/4 mile from your home.
If we can't fix the fault at the roadside, our vehicle recovery service will take you to a nearby garage – it's that simple
Get unlimited callouts, as long as it's not for a recurring problem with your vehicle***
You can also add optional extras such as At Home, which gives you cover right up to your doorstep
Get personal or vehicle AA breakdown cover
Cover for you
Personal breakdown cover for you as a driver or passenger in any vehicle – including cars, vans, motorbikes and electric vehicles (EVs).
Cover for two people
Joint breakdown cover for you and someone you live with, as drivers or passengers in any vehicle.
Family cover
Breakdown cover for you and up to 3 other people you live with, as drivers or passengers in any vehicle.
Vehicle cover
Breakdown cover for one vehicle, whoever's behind the wheel.
Build your perfect AA breakdown cover policy
With us, you'll get Roadside Assistance as standard. And you can easily add more features with our optional extras:
At Home
If your vehicle won't start or breaks down within 1/4 mile of your home. This extends our Roadside Assistance coverage straight to your door.
National Recovery
If you break down and we can't fix your vehicle at the roadside. We'll take you, your vehicle and up to 7 passengers to any single UK destination.
Onward travel
If you break down and need repairs that stop your journey. We'll help with alternative transport or an overnight hotel stay.
Parts and Garage Cover
If you need repairs or work done at a garage after calling us out for a breakdown. We'll cover costs up to £535.
The AA travel tools
Ready to go on your travels? Use the AA travel tools to help you get where you want to go. Plan your route, get traffic news and calculate your mileage, including the fuel prices along the way using the tools below.
AA breakdown cover advice
European breakdown cover
The AA European breakdown cover ensures driving in Europe is never a worry – if your vehicle breaks down we'll help. We give you unique access to over 60,000 repairers and recovery operators in 44 countries across Europe.
24/7 English-speaking helpline
On average customers save around £650 in repair and recovery
What we offer
We offer up to £50,000 in legal costs, £1,500 for alternative travel and £500 for emergency hotel costs. Optional Parts and Labour Cover for up to £500 helps with garage and repair bills.
AA Members get 10% off
Recovery of your vehicle back to the UK
Single-trip or annual multi-trip cover
Country zones to help you choose the right level of cover
AA European Breakdown Cover
Cover you can rely on
We'll cover you from the moment you leave home, to the moment you get back – whether you're driving in France, Ireland or up to 44 countries across the continent.
Cover for all vehicles
We cover vehicles of any age including cars, vans, motorcycles, campervans and caravans. We even cover towing behind.
Cover alternative accommodation
We offer alternative accommodation and travel arrangements, recovery of your vehicle back to the UK, and up to £50,000 in legal costs.
Remember….
Don't forget to purchase your cover before you travel abroad. Otherwise, it won't be valid.
Remember…
If you're travelling in the next few days, note down your policy number and download your terms and conditions document when you buy your cover.
AA breakdown cover Europe
AA breakdown cover on social media
Get the latest updates from the AA about their breakdown cover in the UK and EU by following their social media feeds below.
Frequently asked questions