What is comprehensive car insurance?
Comprehensive car insurance is an insurance policy that provides extensive coverage for both you and your car. This type of insurance offers the highest level of protection available for car owners.
Unlike other insurance policies that only cover third-party damage or liability, comprehensive insurance goes beyond and covers not only damages caused by your car to another person or their property but also covers the damages caused to your own car in various situations.
This means that if your car is stolen or damaged in a fire or natural disaster, comprehensive insurance will cover the cost of repairing or replacing it.
It's important to note that comprehensive car insurance coverage varies depending on the policy and the insurance provider. Some policies may offer additional coverage, such as breakdown cover, courtesy car coverage, or personal injury protection.
However, these additional coverages may come with a higher premium, so it's essential to compare policies and choose the one that suits your needs and budget.
In summary, comprehensive car insurance provides a higher level of protection than other types of car insurance policies. It covers not only third-party damage or liability but also protects you and your car against theft, fire, and other types of damages, providing peace of mind when driving.
What is covered in comprehensive car insurance?
Comprehensive car insurance provides the most extensive coverage available for your vehicle. This type of policy covers a wide range of risks and scenarios that could result in damage or loss to your car, as well as other parties and property involved in an accident.
However, the specific coverage and exclusions may vary depending on your insurance provider and policy terms.
Here are some common types of coverage included in comprehensive car insurance policies: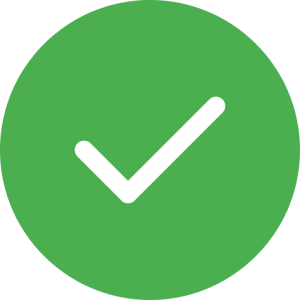 Typically covered:
Third-party damage: Comprehensive car insurance typically covers damage caused to other vehicles, property, or people involved in an accident where you are at fault.
Fire and theft: Your comprehensive policy may cover the cost of repairing or replacing your car if it is damaged or stolen due to theft or fire.
Accidental damage: Comprehensive insurance covers accidental damage to your own car, such as from collisions or other non-collision incidents like hail, falling objects, or vandalism.
Personal injury: Comprehensive policies may cover medical expenses and personal injury claims resulting from an accident where you are at fault.
Natural disasters: Comprehensive coverage can include damage caused by weather events like floods, storms, and hurricanes.
Typically

not

covered:
Careless driving: If your car is stolen because you left the keys inside, or you caused damage through reckless driving, your insurance may not cover it.
Driving under the influence: If you cause an accident while driving under the influence of drugs or alcohol, any damage or injuries may not be covered by your insurance policy.
Unlicenced driving: If you are driving without a valid licence, any damages or injuries caused may not be covered by your insurance policy.
General wear and tear: Comprehensive car insurance does not cover general wear and tear or maintenance costs for your vehicle.
Driving other vehicles: Coverage for driving someone else's car is not typically included in comprehensive car insurance, although it can vary by provider and policy.
Compare comprehensive car insurance and include upgrades and additional cover
There can be a significant variation in the additional cover provided by comprehensive policies. Optional extras may be included as standard in certain policies, while in others, they may incur an additional charge. Some of the frequently offered optional extras are:
Breakdown cover
Breakdown cover can be purchased as a standalone policy or as an add-on to an existing car insurance policy.
Windscreen cover
Windscreen cover is an optional policy that provides protection against damage to a vehicle's windscreen or other glass parts.
Courtesy car cover
Courtesy car cover is an optional policy add-on that provides a temporary replacement car if your own vehicle is damaged or stolen and needs repairs.
Wrong fuel cover
Wrong fuel cover is an optional policy that provides assistance in the event that a driver accidentally fills their vehicle with the wrong type of fuel, such as petrol in a diesel car or vice versa.
Car key cover
Car key cover is an optional policy that provides financial protection against the loss, theft or damage of a vehicle's keys or fobs.
Personal injury accident cover
Personal injury accident cover is an optional policy that provides financial compensation in the event of accidental injury or death.
Motor legal protection
Motor legal protection can cover expenses such as legal fees, court costs, and expert witness fees.
Personal belongings cover
Personal belongings cover is an optional policy that provides protection against loss, theft or damage of personal belongings inside a vehicle.
Why do I need comprehensive car insurance?
Comprehensive car insurance provides complete coverage for your car, making it the most extensive form of car insurance available. Opting for this type of policy can provide you with the utmost assurance that you're protected against any risks to your own car.
It is important to note that having some form of car insurance is a legal requirement for driving on UK roads. Apart from comprehensive car insurance, there are other insurance options available as well.
Third-party car insurance
Third-party car insurance provides coverage in the event that you cause damage to another person's vehicle or cause injury while driving. However, it does not offer protection for your own vehicle if it sustains damage in an accident.
Telematics
Telematics, also known as black box insurance, is a type of coverage that is particularly popular among young drivers. This policy uses data about your driving habits, which is gathered through a device installed in your car or a smartphone app, to determine your insurance premiums.
How much does comprehensive car insurance cost?
When it comes to car insurance, many assume that comprehensive coverage is always the most expensive option. However, this is not necessarily the case. In fact, sometimes comprehensive car insurance can be the cheapest choice available.
Statistics show that drivers who opt for third-party-only cover are more likely to engage in risky driving behaviour. As a result, even though third-party coverage only offers the most basic level of protection, it can often be more expensive than comprehensive insurance.
That being said, the cost of your car insurance premium will ultimately depend on a variety of factors. Your age, driving history, the type of car you own, and even where you reside can all play a role in determining your insurance rates.
For example, younger drivers with less driving experience are often charged higher premiums than older, more experienced drivers. Additionally, living in a high-crime area or owning a more expensive car can also increase the cost of your coverage.
Learn more about how car insurance premiums are calculated
How can I get cheap comprehensive car insurance?
If you're looking for ways to reduce the cost of your comprehensive car insurance, there are several things you can do to potentially lower your premiums. These include:
Driving less and providing an accurate estimate of your annual mileage when requesting a quote.
Renew your policy in a timely manner. By getting quotes three to four weeks prior to your renewal date, you may be able to secure a lower rate.
Adding a responsible driver to your policy. However, it's important to ensure that the person you add is someone who could reasonably drive your vehicle. Adding someone as the main driver when they are not is known as fronting and is considered a type of insurance fraud.
Paying your premium in full instead of in installments. This way, you can avoid paying interest on your insurance payments compared to making monthly payments.
Consider a telematics policy, which uses data about your driving habits to calculate your premiums. This can be a good option for younger or less experienced drivers who may be charged higher rates based on their age and driving record.
Overall, one of the best ways to find cheap comprehensive car insurance is to compare car insurance quotes from over 110 different insurance providers at Comparoo. This way, you can find a policy that offers the coverage you need at a price that fits your budget.
What do I need to get a quote?
To start comparing comprehensive car insurance quotes, you'll need to tell us:
Your car and how you use it
You will need to provide information about your vehicle, including the registration number, make, model, and age. Additionally, you will be asked to provide details about your annual mileage and where you typically park your car at night.
Your personal details
You will need to provide personal information such as your name, age, occupation, and address. Additionally, if you plan to add any additional drivers to your policy, you will need to provide their details as well.
How does my address affect my car insurance?
Your insurance claims history
You will be asked about your claims history, including any no-claims discounts you may be eligible for, as well as any past insurance claims or convictions. It is important to provide accurate information, as providing false information could potentially invalidate your car insurance policy.
Frequently asked questions