Compare cheap multi-car insurance
✔ Compare cheap multi-car insurance quotes
✔ Over 110 insurance providers
✔ Get a quote in minutes
✔ Save up to £334*
Start a quote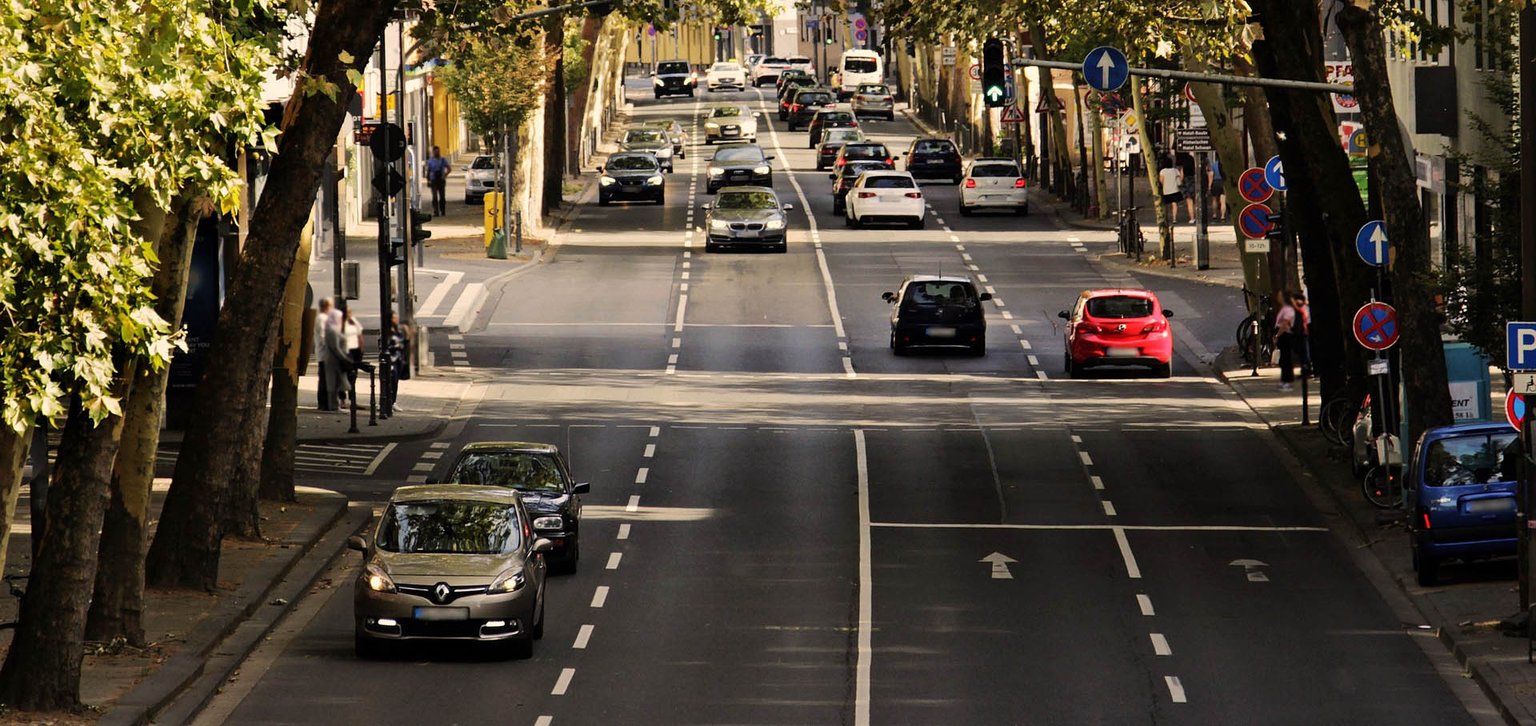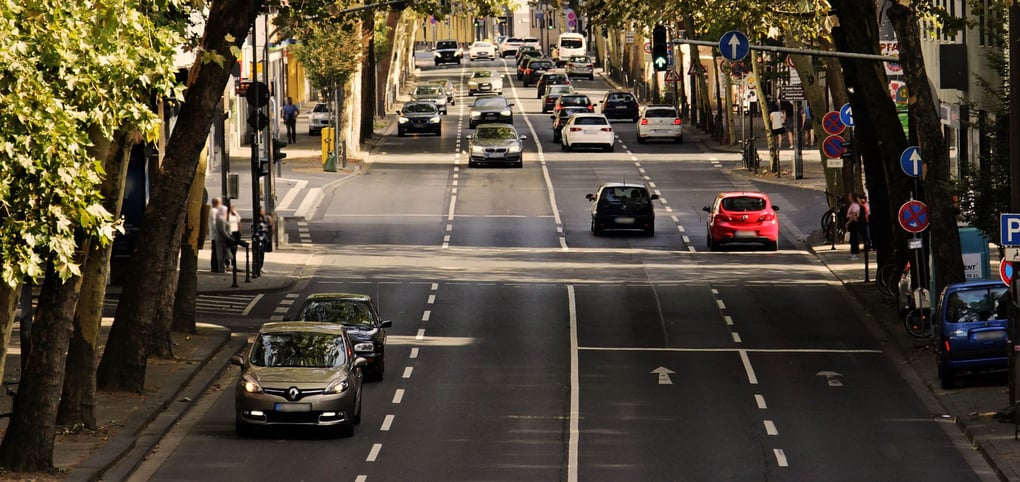 What is multi-car insurance?
Multi-car insurance is a type of car insurance policy that allows you to insure multiple vehicles under a single policy with one insurance provider. This policy option is designed for households or individuals with more than one car, offering a convenient and potentially cost-saving alternative to managing separate policies for each vehicle.
In addition to the standard coverage provided by typical car insurance, multi-car policies often come with discounts for each car added to the policy, making it a more affordable choice for those with multiple vehicles. These discounts are typically applied as a percentage reduction on the total premium, and they may increase as more cars are added.
Many insurance providers also offer the option to include multi-car breakdown cover, which extends roadside assistance and recovery services to all drivers and vehicles listed on the policy. This can be particularly beneficial for families or groups with several cars, as it provides a comprehensive safety net in case of vehicle breakdowns or accidents.
Other optional extras, such as legal expense coverage, protected no-claims bonus, and courtesy car provision, can also be added to multi-car insurance policies. These additional features can offer further peace of mind and convenience for all drivers and vehicles included under the policy.
How does multi-car insurance work?
Multi-car insurance policies are designed to provide coverage for multiple vehicles, typically registered at the same address. These policies can sometimes also cover immediate family members, such as grown-up children, even if they reside at a different location.
The way multi-car insurance works is relatively simple. When you sign up for this type of policy, you can include all the vehicles in your household, regardless of their individual insurance renewal dates. You can set future start dates for each vehicle, ensuring they are added to the multi-car policy once their existing single-car policy expires. This allows for a seamless transition and ensures continuous coverage for all vehicles.
Each vehicle under the multi-car policy will still earn its own no-claims discount, which means that the good driving record of one car won't be affected by any claims made on another vehicle within the policy. This helps to maintain and reward the responsible driving habits of each individual driver.
It is important to note that some multi-car policies may have a limit on the number of vehicles or drivers that can be covered. If you have a large household or own multiple cars, it is essential to verify the coverage limits with your chosen insurance provider before signing up for a policy.
Multi-car insurance can offer several advantages, such as simplified policy management, potential premium discounts, and the convenience of having all vehicles insured under a single provider. Additionally, some insurers may offer further discounts or incentives for insuring multiple cars with them, such as multi-policy discounts when combining home and auto insurance.
Types of multi-car insurance
Not all multi car policies work the same way – there are two main types:
Linked multi-car policies
Linked multi-car policies mean that you have more than one insurance policy for different cars. Each policy has its own rules for what it covers, what benefits it gives you, and what extra things you can add.
For example, you might have a really good policy for one car that has things like help if your car breaks down or if you need a lawyer, but a different, simpler policy for another car that only covers things like fire or theft by someone else.
All of these different policies can be under the same multi-car insurance plan. The start and end dates for each policy can also be different.
Multiple car cover on one policy
Multiple car cover means that you have insurance for more than one car, but it's all under one policy.
This means that the policy renewal dates for all your cars will be the same. Usually, the coverage is the same for every driver and car, but it's always a good idea to check the details in the paperwork to make sure.
Should I choose multi-car insurance?
Multi-car insurance is a good choice for families who have drivers living at the same address. This is because the insurance usually only covers vehicles kept at the same address. However, some multi-car insurance policies will allow cars to be kept away from home for extended periods, which is great for families with children who are away at university. It's important to check the terms and conditions to see if your insurance company will cover family members who live at different addresses.
Having all your cars insured with one company can make it easier to manage paperwork and any claims, and each driver will still keep their own no-claims bonus. However, it's always a good idea to check the policy documents to be sure. Some multi-car insurance policies also cover cars that are kept away from home for part of the year, which is helpful for families with older children who are at university.
One of the main advantages of multi-car insurance is the multi-car discount, but there are also some potential downsides to consider. For example, if one of the drivers is less experienced or has a driving conviction, the overall cost of the insurance could go up. In this case, it might be a good idea to compare quotes for individual policies to see if it would be cheaper. Depending on how the policies are linked, if one driver makes a claim, the future price for other drivers on the policy could go up.
Multi-car insurance is paid for in the same way as single-car insurance, either annually or monthly. If your renewal dates are synced, this means you'll have to pay one big bill each year. If that's not affordable, you'll have to pay interest to pay monthly, which could eat into your multi-car discount.
Pros of multi-car insurance:
Makes it easier to manage paperwork and claims
Drivers retain their no-claims bonus
Covers cars that spend some of the year away from home
Offers multi-car discount
Cons of multi-car insurance:
Cost could increase if a less-experienced driver or someone with motoring convictions is included
Future price could go up for other drivers on the policy if one driver makes a claim
May have to pay interest if paying monthly
May be cheaper to get individual policies for each car and driver
Is multi-car insurance cheaper?
Multi-car insurance may or may not be cheaper than having separate policies for each car. To find out what's best for you, you can compare car insurance quotes for each car and driver, add up the total cost, and then see if a multi-car quote would be less expensive.
It's important to compare similar levels of coverage and features when you're comparing quotes. For example, if you want comprehensive insurance with legal cover and coverage for driving in Europe, only compare prices for policies that include those things.
The age of the driver and the insurance group of the car are two of the biggest factors that affect the price of car insurance. This means that a multi-car policy that combines a 50-year-old driving a BMW i8 with an 18-year-old in a modified Citroen C3 will be priced based on the risk that each driver poses to the insurance company, combined into a single premium.
There are many other factors that also affect the price of car insurance, such as your driving history, whether you've made any claims in the past, if you have any penalty points, and even where you live.
How to buy multi-car insurance
Getting quotes for multi-car insurance is simple and fast, and you could save money by doing so. Here's how easy it is to get insurance for all the cars you have at your home:
The cars
Registration number, make and model, mileage and any modifications.
The address
Where the cars are registered and kept overnight.
The drivers
Info about the drivers. Their names, ages and driving history.
Multi-car insurance policy features and add-ons
A multi-car policy does not have a standard list of what is included. Some things may cost extra, so make sure to only add and pay for what you really need.
First-car discount
The first car on the policy will receive its own multi-car discount. When you start the policy, let the insurance company know how many additional cars you plan to add so they can calculate your discount.
Emergency helpline
Just like other comprehensive car insurance policies, multi-car insurance often comes with a 24-hour emergency helpline. If you're in an accident and it's your fault, you can call for help and advice.
European cover
If you're driving to Europe with more than one car, multi-car insurance can cover you for driving in Europe. However, it's important to check the details and speak to the insurance company to make sure your coverage includes European driving.
Stereo and sat-nav cover
If your car's built-in stereo or GPS system breaks or gets stolen, multi-car insurance policies often have coverage for personal possessions. This means they will cover the cost of fixing or replacing your stereo or GPS.
Courtesy car cover
If your car breaks down, many multi-car policies come with a courtesy car cover for you to use while your car is being fixed. This helps you stay on the road.
Windscreen repair
If one of the cars that is covered by multi-car insurance has a cracked windscreen, the insurance usually covers the cost of the windscreen repair.
Personal injury cover
If you're in a car accident and it's found that you were at fault, personal injury cover will help pay for your injuries, up to a certain amount.
No-claims bonus match
Some insurance companies may match the no-claims bonus on the second and third cars you add to the multi-car policy. It depends on the insurance company.
Uninsured driver protection
Some insurance companies will pay your excess and protect your no-claims bonus if you're in a car accident with an uninsured driver and it wasn't your fault.
New car replacement cover
Some insurance companies will give you a new car that is exactly the same make, model, and specification if your car is less than a year old and is written off in an accident.
No-claims discounts on multi-car policies
For linked multi-car policies, no-claims discounts (NCDs) work in the same way as standard car insurance policies. Each driver earns their own NCD and only their NCD will be affected if they make a claim.
However, for multiple-car cover under one policy, the renewal dates for all policyholders are the same. This can cause two problems:
If you switch to a multi-car policy in the middle of an existing policy, you'll miss out on your NCD for that year.
You might have to pay cancellation fees.
Some insurance companies will let you add each vehicle as it reaches renewal time, while others will give you a quote for the second car when you're getting coverage for the first. This quote will then be guaranteed until the second car is up for renewal.
If your chosen insurance company doesn't do this, you could sync up all the cars in your household on the date that the final car is due for renewal and take out short-term car insurance for the remaining cars in the meantime. However, this can be more expensive than just insuring for the year, protecting your NCD, and being done with it.
Compare multi-car insurance
When it comes to protecting your cars, it's important to compare different insurance options to find the best coverage for your needs. Comparoo is here to help you do just that. With access to over 110 trusted insurance providers, you can easily compare multi-car insurance policies and find the right coverage for your family's needs. Our platform makes it easy to compare policies, so you can make an informed decision and select the policy that fits your budget and offers the best protection.
Not only will you have access to a wide range of insurance providers, but you could also save up to £334* on your policy when you compare multi-car insurance with Comparoo. Whether you're looking for comprehensive coverage or just want to protect against third-party damage, we'll help you find the best policy for your needs at a competitive price. With Comparoo, you can be confident that you're getting the right coverage for you and your family.
Frequently asked questions