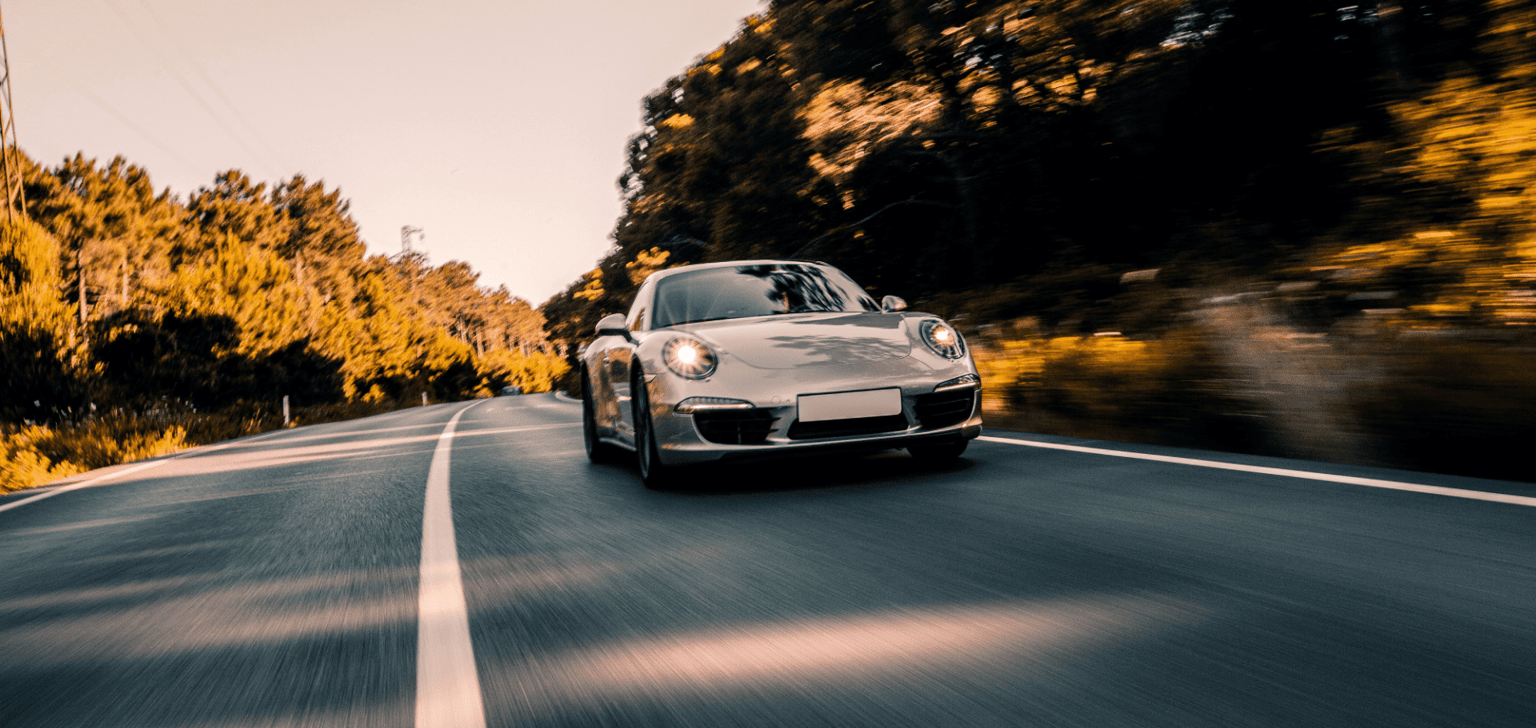 What is temporary car insurance?
Temporary car insurance, also referred to as short-term car insurance, is a flexible coverage option designed for various circumstances. It can be useful when borrowing a friend's car, driving a newly purchased vehicle, or allowing another person to drive your car for a limited time.
This type of insurance can be effective for periods ranging from one hour to one month.
Short-term car insurance generally provides fully comprehensive coverage, the most extensive level of car insurance available. This means it not only covers damages to other individuals and their vehicles but also protects you and your own car in case of an accident.
How does short-term car insurance work?
Short-term car insurance provides a convenient way of getting temporary coverage tailored to your needs. It can be used for a variety of vehicles, including cars, motorcycles, vans, and motorhomes.
This type of insurance is perfect for one-time trips or infrequent driving situations, and the vehicle owner doesn't need to take any action when their car is borrowed.
Additionally, the no-claims discount for both the borrower and the owner remains unaffected. However, it's important to note that any accidents occurring while using temporary insurance could impact future car insurance premiums.
For individuals who require car insurance multiple times throughout the year, it might be more cost-effective to compare annual car insurance quotes instead.
How long or short a time can I get a temporary car insurance policy for?
Temporary car insurance policies offer flexible cover, ranging from hourly to daily, weekly, or monthly periods.
Some policies may even provide longer coverage. These short-term policies are ideal for situations like sharing driving responsibilities during a long trip or borrowing a friend's vehicle for a brief period.
When buying temporary car insurance, you can specify how long you would like the cover for. Once the policy expires, driving the vehicle on public roads will no longer be permitted. If you require an extension, you can request one from your insurance provider, though additional fees may apply.
When would I need to get short-term car insurance?
Share the driving
If you're embarking on a road trip using a friend's car or motorhome, temporary insurance allows you to take turns driving without hassle.
Borrowing parents' car
You can drive your parents' car during visits home from university or short stays with them without impacting their existing insurance.
Moving home or furniture
Short-term insurance can cover you when using a friend's larger vehicle for moving purposes, eliminating the need for rental services.
Waiting for your car to be repaired
While your car is being repaired, temporary insurance covers you when borrowing a friend's vehicle.
Getting your new car home
Temporary insurance is a convenient solution for driving your new car home before securing a long-term policy.
In an emergency
If a family member or friend is unable to drive their car due to unforeseen circumstances, short-term insurance allows you to step in and assist with transportation needs.
Taking a test drive
One-day car insurance policies can provide coverage during test drives of unfamiliar vehicles.
Staying with friends
If friends lend you their car while visiting, short-term insurance ensures you're covered.
Business use
If you need to use your personal vehicle for sporadic business trips, temporary coverage can be a practical solution.
When is temporary insurance not suitable?
Temporary insurance normally doesn't cover rented or hired cars; you'll need specific rental car insurance for those situations.
Also, you can't use short-term insurance if you plan to make money using your car, like being a taxi driver. You'll need special taxi insurance for that purpose.
In general, temporary car insurance is a good choice if you need coverage for just a few days or weeks. For longer periods, an annual policy is likely to be a better and more cost-efficient option.
What's not covered by temporary car insurance?
While short-term car insurance often provides fully comprehensive coverage, there are some limitations:
Multiple drivers: Currently, most temporary insurance policies don't allow adding a named driver. If another person needs to drive the car, separate policies must be obtained.
Different car: Temporary car insurance is vehicle-specific, meaning it cannot be used to drive a different car than the one insured.
Theft or damage due to negligence: If you leave valuables visible in the car or leave the car unlocked, the policy may not cover any resulting theft or damage.
Excluded purposes: Using the car for activities not covered in the policy, such as for hire or other excluded scenarios, will void the insurance.
Keep in mind that individual policies vary, and exclusions may differ between providers. Always review the terms and conditions of a policy to fully understand what is and isn't covered.
How much does temporary car insurance cost?
The cost depends on a few things, including:
The vehicle you want to drive
How long you want the policy to last for
Additional factors that may impact the price include where you live, your job, your claims history and whether you have any points on your licence. The cost may also vary depending on the 'voluntary excess' you choose to pay towards making a claim.
Temporary insurance includes a compulsory excess determined by the insurance provider, which will be disclosed during the quote process. You can decide whether to pay an additional voluntary excess on top of this amount.
How to get cheap temporary car insurance
If you're looking for the cheapest temporary car insurance, here are a few ways to cut the cost:
Agree a higher voluntary excess
By agreeing to a higher voluntary excess, you could potentially lower your premium cost. However, ensure you can afford the excess in case of making a claim.
Customise your policy
With short-term car insurance, you can tailor coverage to your needs, even for just one day, ensuring you don't pay for unnecessary coverage.
Avoid unnecessary add-ons
Carefully consider if additional features like breakdown cover are essential before including them in your policy.
What alternatives are there to temporary insurance?
Comprehensive car insurance: Review your existing policy to determine if it already covers driving another car, though this coverage is likely to be limited to third-party protection.
Becoming a named driver: The car owner could add you as a named driver on their policy. However, this option could be more expensive if you only require the car for a short duration.
Courtesy car cover: If your car is being serviced and you've been provided with a courtesy car, you might already have coverage through your insurance policy or the garage.
If none of these alternatives can help, temporary car insurance could be the ideal solution.
What do I need to get a quote?
To get a short-term car insurance quote in minutes, you'll need to:
Give your personal details – including your name, address and date of birth
Provide information about the car you want to insure
Give information about your driving history
Choose how long you want your short-term cover to last
Frequently asked questions