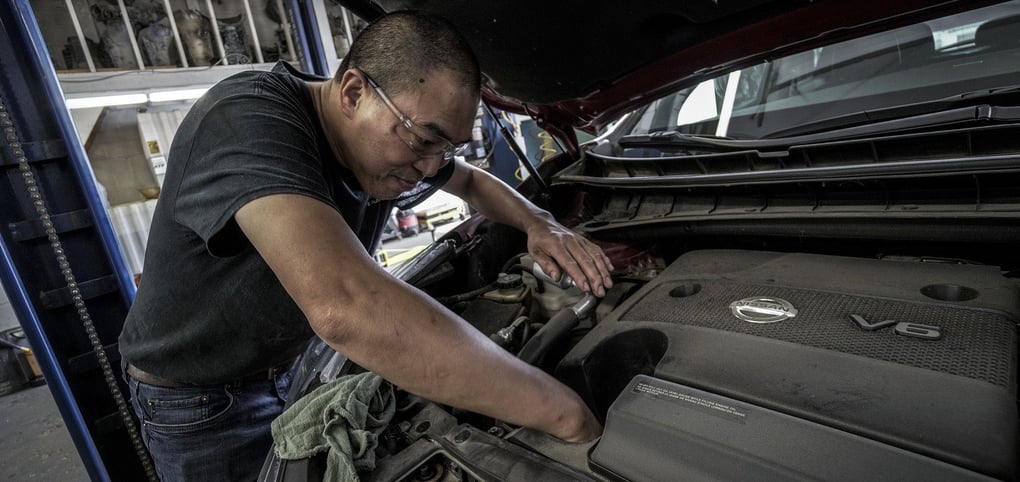 In the UK, it is a legal requirement for a car to undergo an MOT (Ministry of Transport) test by its third-year anniversary of registration, or by the anniversary of its last MOT if it is over three years old.
How do I check when my MOT is due?
You can check when your MOT is due by visiting the UK government's official website for MOT testing.
All you need to do is enter your vehicle registration number and the website will display the due date for your next MOT test and when your car tax is due. You can also check the MOT history of your vehicle, including any advisory or failure notes from previous tests.
How up-to-date is the MOT expiry date information?
The information on the MOT expiry date may not be immediately updated, as it can take up to five days for the DVLA to update their database. However, if more than five days have passed since your MOT and the information is still not updated, you can contact the DVSA for help.
Do I need an MOT?
In the UK, an MOT test is a legal requirement for cars that are over three years old. This test is designed to check that your vehicle meets road safety and environmental standards set by the government.
It's important to note that without a valid MOT certificate, you won't be able to legally drive your car on public roads. You could be fined up to £1,000 for driving a vehicle without a valid MOT certificate, and your car could also be seized.
To ensure you don't forget your MOT renewal date, you can sign up for a reminder service from the UK government. This service will send you an email or text message one month before your MOT is due, as well as a reminder seven days before it expires.
Remember that passing an MOT test doesn't mean that your car is roadworthy for the whole year. You still need to maintain your vehicle and make any necessary repairs throughout the year to ensure it remains safe to drive.
Is my car exempt from MOT?
Certain vehicles are exempt from having an annual MOT. If your car is less than three years old, you won't need to get an MOT, but you might also be exempt if your car is a classic or has been officially taken off the road.
Classic cars are exempt from MOTs if they meet the government's definition of being over 40 years old and have not been modified in the last 30 years. Additionally, a car does not need an MOT if it has been declared SORN (Statutory Off Road Notification) and kept off public roads.
It's important to note that the only legal reason to drive a non-exempt car without an MOT is if you're driving it to an approved MOT centre for a pre-booked appointment. Even in this case, it's advisable to have your appointment confirmation with you in case you get pulled over.
Driving without an MOT is against the law and can result in a fine of up to £1,000 if caught. If the MOT finds that your car is 'dangerous' and you continue to drive it, the penalties are even more severe and could include a fine of £2,500, 3 penalty points, and a driving ban.
How early can I get an MOT?
You can get an MOT up to one month (minus a day) before the expiry date of your current MOT certificate and still keep the same renewal date.
So if your MOT is due to expire on June 30th, for example, you could get your car tested as early as June 1st and your new certificate would still be valid until June 30th of the following year.
Can I park my car on the road if it doesn't have an MOT?
No, you cannot legally park a car on a public road if it doesn't have a valid MOT.
If you do so, you could be fined and your car could also be clamped or towed away. It's important to keep your car up to date with its MOT to avoid any legal issues.
Do I need an MOT if my car is kept on private lands?
If your car is kept on private land with a SORN (statutory off-road notice), you are not required to have a valid MOT. However, you must still inform the DVLA that your car is off the road by completing a SORN declaration.
This means you can't drive or park the car on the public road, including any verge or pavement next to the road, without a valid MOT and road tax. You can only keep your car on private property with the landowner's permission, and the car must not be visible from a public road if it is untaxed and without an MOT.
It's important to note that if you keep an untaxed and uninsured vehicle on private land, you may still face penalties, fines or have the car impounded if it is deemed to be causing a nuisance or danger to the public.
Learn more on how to tax your car
Compare cheap car insurance
Before you can buy car insurance, it's important to ensure that your car has a valid MOT and tax. Once these requirements are met, you can compare cheap car insurance quotes from over 110 providers using Comparoo, a comparison website that can help you find the cheapest policy that suits your needs.
By comparing policies based on factors such as coverage, excess, and discounts, you can find a policy that provides adequate coverage while fitting your budget. On average, customers who use Comparoo to compare car insurance quotes save up to £334*, which can be a significant amount of money to keep in your pocket.
If you're looking for cheap car insurance, Comparoo is an excellent resource to help you find the best deal. With a wide range of providers to choose from, you're sure to find a policy that meets your needs and budget.
Frequently asked questions
Related: Compare Cheap Pay as You Go Car Insurance Quotes [...]