Compare cheap breakdown cover
✔ Local, nationwide and European cover options
✔ Compare prices and choose the right policy for you
✔ Cover for cars, vans and motorbikes and scooters
Start a quote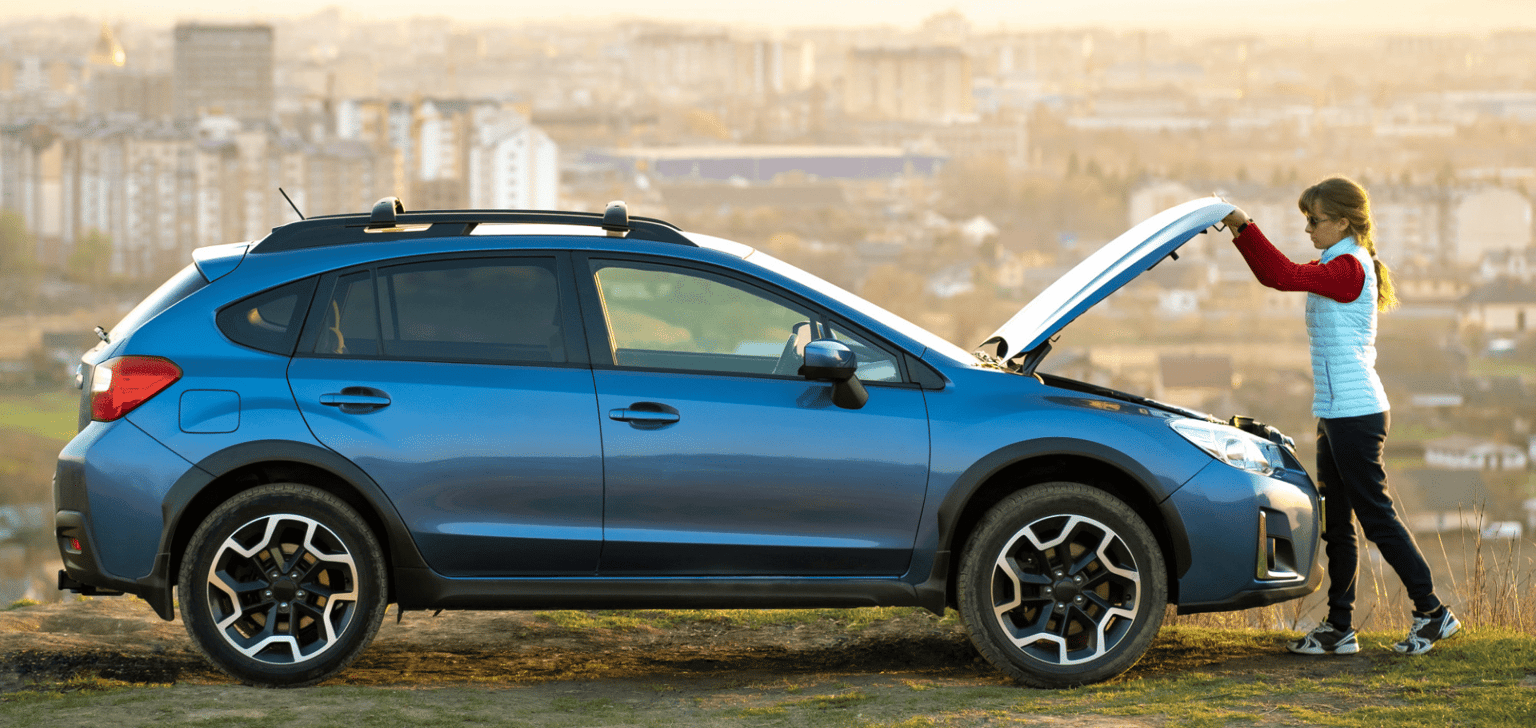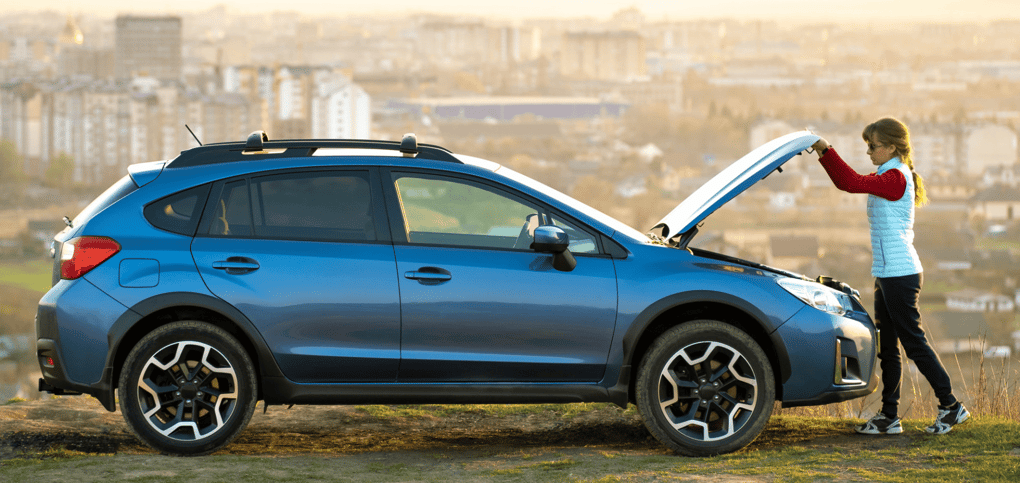 Learn how you can be fully prepared for a breakdown with our breakdown checklist
What is breakdown cover?
Car breakdown cover is a type of insurance that provides assistance when your vehicle cannot start or continue on with your journey. This coverage can be purchased for cars, motorbikes, or vans, and is typically not included in a regular car insurance policy. In the event of a breakdown, help will be sent to you so that you can get back on the road.
Depending on the policy, your vehicle may be fixed on the side of the road or towed to a garage for repairs. Some car breakdown cover policies even offer assistance to get your car started if it breaks down at home. With car breakdown cover, you can have peace of mind knowing that help is available when you need it, no matter where you are or what time it is.
Types of breakdown cover
You can choose between:
Personal breakdown cover
Personal breakdown protection is insurance that covers you, not the car. This means that if you're driving or riding in a car, you'll still be protected.
This type of coverage can be a little more expensive than car breakdown protection, but you can have more than one person from your home on the same policy.
Vehicle breakdown cover
Car breakdown insurance is a type of coverage that protects a specific car. If the car breaks down, it doesn't matter who is driving as long as they are allowed to drive the car.
Sometimes, you can have more than one car at the same address on the same insurance policy. This means that all the cars are protected in case they break down.
Why compare with Comparoo?
When you compare with us, you have the option to pick from policies offered by many different companies. These policies can either protect your car or protect you.
We make it simple for you to choose the right policy by showing you important details, like Defaqto star ratings and policy information, along with the price. This way, you can make a smart decision.
Comparing with us is quick and easy and won't cost you anything. In just a few minutes, you could find the perfect policy and save money.
What happens if I break down without breakdown cover?
If you find yourself in a breakdown situation and do not have breakdown cover, it can be a stressful and expensive experience. One option is to purchase emergency cover, which starts immediately, but this can be costly as you'll need to pay an emergency call-out fee, the cost of repairs, and the policy premium. This type of coverage is not widely available and usually requires calling the provider rather than purchasing online.
Another option is to find a local garage that can assist, but this will also come at a cost with a call-out fee. If all else fails, you can contact the highway agency for recovery of your vehicle, but this will be a more expensive option.
It's important to check if you already have breakdown cover in place, as it may have been included as a benefit when you opened a bank account or purchased car insurance. To avoid the stress and expenses of a breakdown, it's recommended to invest in reliable and comprehensive breakdown cover.
What's covered?
There are different options to choose from, so it's important to understand the differences so you can pick the right one for you.
At home or home start
This type of breakdown cover is ideal for those who usually only drive short distances from their home.
It provides help if your car stops working at your home or within a certain distance from it, usually around a mile, but the exact distance can vary between different providers.
Roadside assistance
If your vehicle breaks down while on the road, roadside assistance will send a mechanic to help.
If the mechanic cannot fix your car, it will likely be towed to a nearby garage for repairs.
National recovery
National recovery is a type of breakdown cover that provides roadside assistance and, in case your vehicle can't be fixed, it will be towed to any location of your choice within the UK.
This option is ideal for individuals who frequently work away from home or travel around the country.
Onward travel
"Onward Travel" coverage is a type of breakdown policy that helps you reach your destination, even if your vehicle breaks down.
Depending on your policy, it might offer overnight accommodation, public transportation tickets, or a courtesy vehicle to help you continue your journey.
European cover
European breakdown cover is a helpful addition to your breakdown policy if you plan on driving through Europe.
If your vehicle breaks down while you're on your travels, this coverage can help get you back on the road. You can check with your provider to see if European coverage is available as an extra option, and which countries it covers.
How to get cheaper breakdown cover
Try these tips to save on your breakdown cover:
Compare policies
Comparing policies is a great way to find cheap breakdown cover. By taking a few minutes to compare policies from different providers, you can potentially save a significant amount of money.
It's always a smart choice to do your research and compare before purchasing a policy.
Don't auto-renew
Avoid auto-renewing your breakdown policy, as it may lead to you paying more.
Instead, compare cheap breakdown cover at Comparoo before the renewal date to see if you can get a better deal.
Adjust your policy
If your car is new and has not had any problems, you may not need a full coverage policy.
Look into cheaper and more basic levels of coverage options, and think about upgrading your policy when your vehicle gets older.
Consider a joint policy
By getting a joint policy with your significant other, you may be able to save money compared to having two individual policies.
Try vehicle cover rather than personal
Consider vehicle coverage instead of personal coverage. Vehicle coverage policies are usually less expensive compared to personal coverage policies.
Breakdown cover providers
Find the UK's leading breakdown cover providers below.
Policy extras
It's possible to add optional extras to your breakdown cover for an additional fee. This could include:
Key replacement – Losing, breaking or having your car or home keys stolen can be a stressful situation. With this coverage, you'll have peace of mind knowing that your provider will help replace your keys. Some policies may even offer coverage for new locks and a temporary hire car.
Tyre Replacement – If your tyres are punctured and can't be repaired, this coverage will help you pay for new ones. However, there is usually a limit on the number of new tires you can receive per policy period.
Battery Replacement – If your vehicle's battery stops working and can't be recharged, this coverage will help you pay for a new one.
European Breakdown Cover – Traveling around Europe with your vehicle can be a great experience, but a breakdown can turn it into a nightmare. With this coverage, you'll have peace of mind knowing that you'll get assistance if your vehicle needs repairs while you're abroad.
Multi-Car or Family Breakdown Cover – If you have two or more cars in your household, this coverage is a great option. It allows you to add all vehicles to the same breakdown policy, saving you money compared to taking out individual policies. All vehicles must be registered to the same address.
Special Vehicles Cover – Towing a caravan or a trailer can require an added level of coverage. Make sure to check if your policy covers these special vehicles.
Misfuelling Cover – Accidentally putting the wrong fuel in your vehicle can be a costly mistake. With this coverage, a mechanic will be sent to flush out the incorrect fuel and replace it with the correct one, so you can get back on the road.
Can I get breakdown cover with my car insurance?
Yes, it is possible to have breakdown cover as an additional feature on your car insurance policy, but this may come at an additional cost and may not include all the coverage you require.
It is advisable to carefully review what is included in the policy and compare it to standalone breakdown cover options to determine if it is a worthwhile investment.
What if a family member breaks down?
If you have a multi-car or family breakdown policy, it will cover any vehicle or family member who is driving or riding in the vehicle.
This means that if a family member driving one of the vehicles on the policy has a breakdown, they will be able to access the breakdown cover. On the other hand, if you have personal breakdown cover, it will cover you whether you're driving or a passenger in any vehicle.
In this case, you can get assistance if you break down while riding in a car with a family member driving. To ensure that all your family members are covered, you can add multiple vehicles or family members to the same policy, giving them the peace of mind that they will be able to access the cover they need in case of a breakdown.
Knowing your breakdown cover: It's important to check the details of your policy to see whether it covers your vehicle or you as an individual. If you have a vehicle cover policy, it'll protect a single car, motorbike, or van, no matter who's driving it.

On the other hand, personal cover will provide coverage for you, no matter which vehicle you're driving as long as you're insured to do so. Keep in mind though, personal cover is usually pricier than vehicle cover.
Other types of breakdown cover
Van breakdown cover
Van breakdown cover works in a similar way to car breakdown insurance. You have the option to select from various coverage levels.
If your work involves driving multiple vans, it may be worth considering personal cover.
Motorbike breakdown cover
If your motorbike stops working, you can get help to fix it by the side of the road or get it towed to a nearby garage.
You can also get coverage for trips you take to Europe.
Motorhome breakdown cover
If you own a motorhome, you'll need special insurance to cover it in case it breaks down.
This is because regular insurance policies usually don't cover vehicles that have living spaces or are too heavy.
Business breakdown cover
If you have a business with multiple vehicles, you can get a special policy for your whole fleet.
This includes cars, taxis, delivery vans, and minibuses. But if you only have one vehicle for your business, you can just get regular breakdown cover for it.
Caravan and trailer
If you have a caravan or trailer that you need to tow with your car, you should get a breakdown policy that covers both. You may need to find a special policy if your caravan or trailer is too big, heavy, or long.
Breakdown cover when your car's on private land
If you have roadside assistance, keep in mind that it only covers the road. If your car breaks down on private property, like a shopping centre or attraction parking lot, your breakdown provider may not come to help.
Some providers may come if they can reach the vehicle safely, but others may not assist or charge extra for recovery, which could be expensive. It's important to check with your provider about their policy for private land breakdowns.
Travelling with pets or livestock
When travelling with a pet or livestock, it's important to be prepared in case of a breakdown. If you're travelling with a pet, some breakdown cover providers may help transport your animal, but it's not guaranteed.
For livestock such as horses, sheep, or cattle, it's unlikely that transportation will be included in a standard policy. However, there are special livestock and horse trailer breakdown cover options available, where a breakdown service will tow the vehicle and an animal rescue service will take care of the animals.
For sheep and cattle, it may be a good idea to have a backup plan in case of an emergency, like making arrangements with a fellow livestock owner.
Breakdown cover for the basics
If you have a flat tyre or low oil, don't expect the breakdown company to come right away. It's important to make sure your vehicle is safe to drive, and it's helpful to know how to fix simple problems.
Make sure to check our list of important car things to do to avoid breakdowns from avoidable issues. Some breakdown services even offer coverage for putting the wrong fuel in your car. Always carry your membership card with you when driving, as the breakdown patrol may need to see it before they can help you.
How do I prevent my car from breaking down?
Proper and regular maintenance is the key to keeping your car from breaking down:
Check your Dashboard Lights – Always pay attention to your car's warning lights and check what they mean if they turn on.
Check Water and Oil Levels – Make sure your car has enough water and oil, and that you have the right type of coolant in the winter.
Check Tyre Pressure – Regularly check the air in your tires and make sure the tread isn't worn down too much.
Get Your Car Serviced – Read your car's manual to know when it's time to take your car to the shop for a check-up.
Don't Overload Your Car – Don't carry too much weight in your car, as it can cause damage to your tires and suspension.
Drive Carefully – Be safe on the road and try not to drive too fast or brake suddenly. This will help keep your car in good condition.
Breakdown insurance after a road accident
Breakdown insurance after a road accident can be tricky. Some companies won't help if your car has been in an accident. Others will, but only after the police or another emergency service has given permission. It's important to check with your insurance provider to see what they will cover in case of an accident.
When things go wrong
If you're not happy with the breakdown service you received, it's important to speak up. First, check your policy for details on the complaints procedure and contact your provider. They should respond within a certain time period.
If the issue is not resolved, you can reach out to the Financial Ombudsman for help. They have more information on how to file a complaint on their website.
Frequently asked questions