Compare cheap Mazda car insurance
✔ Compare cheap Mazda car insurance quotes
✔ Over 110 insurance providers
✔ Get a quote in minutes
✔ Save up to £334*
Start a quote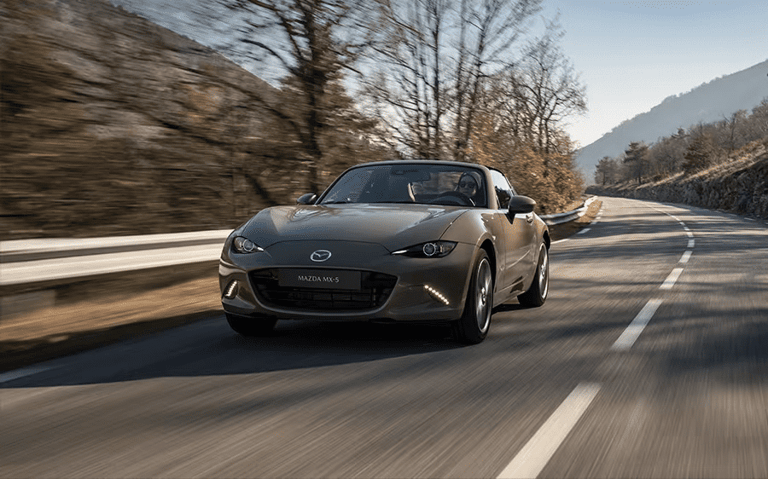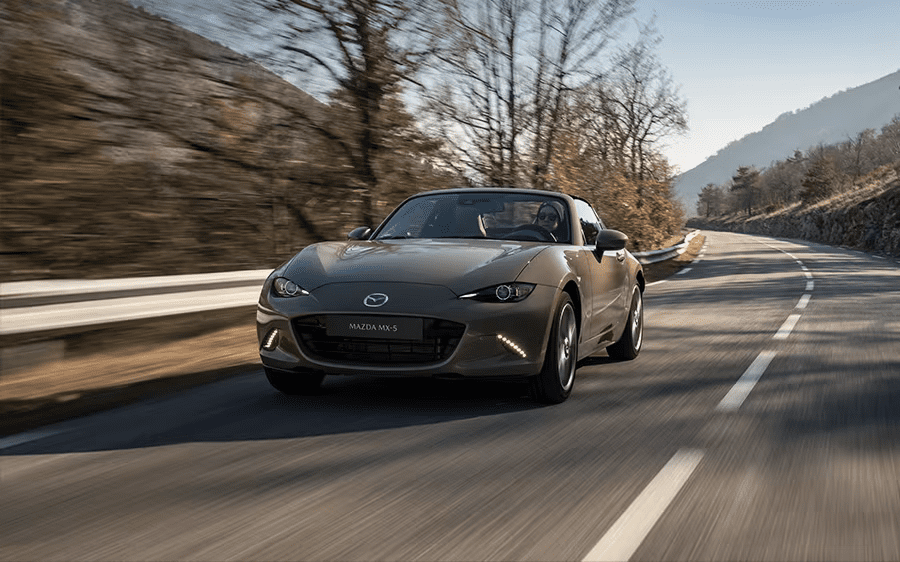 Who are Mazda?
Mazda, a well-established Japanese car brand, has a rich history that dates back to 1920 when it began manufacturing three-wheeled trucks. Over the years, Mazda has gained recognition for producing sporty and stylish vehicles that offer great value for money. The company made its entry into the European market in 1967 and has since become a popular choice among car enthusiasts.
One of Mazda's standout models is the iconic MX-5, a renowned sports car known for its exhilarating driving experience and timeless design. Mazda also offers a range of SUVs that combine versatility and performance, catering to the growing demand for these vehicles. With competitive pricing, Mazda provides a compelling option for those seeking sporty and reliable cars in the market.
The Mazda2, a sporty hatchback, stands out as one of Mazda's most affordable models. This compact car offers a combination of style, efficiency, and practicality, making it a popular choice for budget-conscious buyers. In fact, it was awarded the prestigious title of World Car of the Year in 2008, highlighting its exceptional qualities and value.
At Comparoo, we understand the appeal of Mazda vehicles and offer a platform where you can compare insurance quotes from a wide range of trusted providers. By using our service, you can easily find competitive insurance options that suit your needs and budget, ensuring you have the right coverage for your Mazda car.
Frequently asked questions
How much does a Mazda cost to insure?
The cost of insuring your Mazda will vary depending on several factors, including your personal circumstances and the insurance group that your car falls into.
Insurance groups are categorised from 1 to 50, with lower group numbers generally associated with lower insurance costs.
When determining your insurance premium, insurers consider factors such as your age, location, occupation, driving experience, and the model of your Mazda. Some Mazda models may fall into lower insurance groups, which can help reduce your insurance costs.
However, it's important to note that individual insurers may use their own modified version of the insurance group system, so it's advisable to discuss your specific needs with your insurance provider.
At Comparoo, we understand that finding affordable insurance for your Mazda is important. That's why we provide a convenient platform for comparing quotes from a wide range of reputable insurance providers. By utilising our services, you can easily explore different insurance options and choose the one that best fits your requirements and budget.
Can I cut the cost of my Mazda insurance?
Yes, there are several things you can do to potentially lower the cost of your Mazda car insurance.
One effective way to reduce your premium is by building a good no-claims discount. By maintaining a claim-free record over time, you can demonstrate your responsible driving behaviour and insurers may offer you a discounted rate.
Another factor that can impact your insurance costs is the security of your Mazda. Installing additional security features such as a car alarm or immobiliser can act as a deterrent to theft and potentially lower your premiums.
Additionally, where you park your car overnight can also make a difference. Parking in a secure garage or off-road driveway is typically viewed more favourably by insurers than parking on the street.
To ensure that you receive any applicable discounts for added security measures, it's recommended to speak directly with your insurance provider. They can provide specific guidance and adjust your premium accordingly.
At Comparoo, we understand the importance of finding affordable insurance for your Mazda. By comparing car insurance quotes from a range of trusted insurance providers, you can explore different coverage options and potentially find the most cost-effective policy for your needs.
Where can I find Mazda insurance?
At Comparoo, we offer a convenient platform to compare Mazda car insurance quotes from a wide range of leading insurance providers in the UK.
By simply entering some basic information about yourself and your car, we can provide you with a list of suitable quotes to choose from. Our goal is to help you find the right level of cover at a competitive price, saving you time and effort in the process.
Start comparing Mazda car insurance quotes with Comparoo today and find the insurance that suits your needs.