Compare cheap Renault car insurance
✔ Compare cheap Renault car insurance quotes
✔ Over 110 insurance providers
✔ Get a quote in minutes
✔ Save up to £334*
Start a quote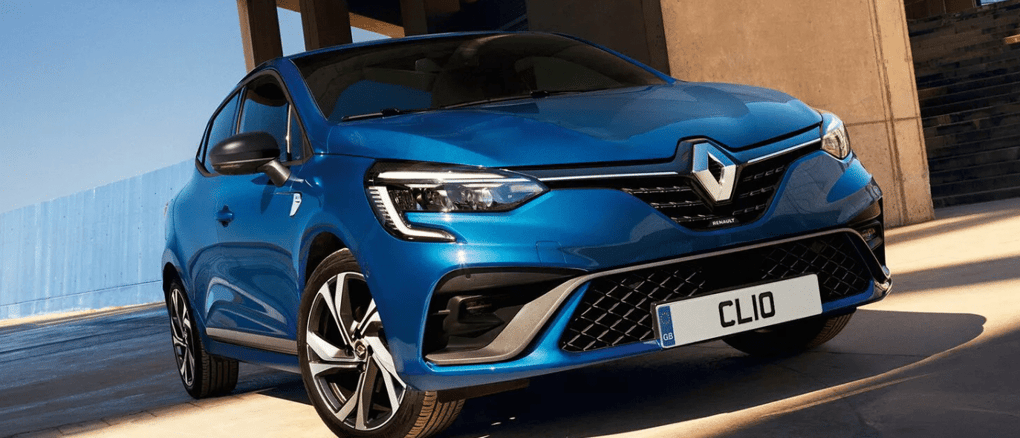 Who are Renault?
Renault, the renowned French automobile manufacturer, has a rich history that dates back to 1899. With more than a century of experience, Renault has established itself as one of the oldest and most respected names in the automotive industry.
While they are widely recognised for producing reliable cars, Renault's expertise extends beyond passenger vehicles. The company has made significant contributions to the manufacturing of trucks, buses, tanks, and tractors, showcasing its diverse capabilities and commitment to innovation.
With a strong focus on quality and performance, Renault has garnered a loyal customer base worldwide. Their vehicles are known for their cutting-edge technology, stylish designs, and advanced safety features.
Whether you're in the market for a compact car, an electric vehicle, or a spacious family car, Renault offers a diverse range of options to suit every lifestyle and preference.
When considering a Renault vehicle, it's important to factor in insurance costs. Insurance premiums are influenced by various factors, including the model, engine size, and the driver's personal circumstances. It's recommended to compare insurance quotes from different providers to ensure you find the best coverage at an affordable price.
Renault's long-standing reputation for reliability, innovation, and versatility makes its vehicles a popular choice among drivers. With a commitment to delivering exceptional performance and quality, Renault continues to push boundaries and shape the future of the automotive industry.
Frequently asked questions
How much does a Renault cost to insure?
The cost of insuring a Renault will vary based on several factors, including your individual circumstances and the specific model of Renault you own. One key factor that insurance providers consider is the insurance group that your Renault falls into.
Renault vehicles are categorised into different insurance groups, with lower group numbers typically indicating cheaper insurance premiums. However, it's important to note that insurance groups may vary slightly depending on the version and specifications of your Renault model.
To determine the exact insurance group of your specific Renault, you should consult with your insurance provider or refer to the vehicle documentation.
It's also worth mentioning that your personal circumstances, such as your age, driving experience, and location, will influence the cost of insurance for your Renault. Additionally, factors like your annual mileage, where you park your car overnight, and any security features you have installed may impact the premium you pay.
To find the most competitive insurance rates for your Renault, it's advisable to compare quotes from different insurance providers. This allows you to evaluate the coverage options available and select the policy that best suits your needs and budget.
Remember, the cost of insurance is just one aspect to consider when purchasing a Renault. The brand's reputation for quality, reliability, and innovative features makes their vehicles an attractive choice for many drivers. By securing the appropriate insurance coverage, you can enjoy your Renault with peace of mind, knowing that you're protected on the road.
Can I cut the cost of my Renault car insurance?
Looking to reduce the cost of your Renault car insurance? There are several steps you can take to potentially lower your premiums. Let's dive in!
First and foremost, consider where you park your Renault overnight. Insurance providers often view a secure garage as a safer option compared to parking on the street, so opting for a garage could work in your favour. Additionally, having an alarm system installed in your car may qualify you for a discount with certain insurance providers, as it enhances the security of your vehicle.
If your budget allows, paying your insurance premium in a single lump sum rather than in monthly installments can be a wise financial move. Monthly payments usually come with added interest charges, making the overall cost higher over time.
However, keep in mind that the final insurance premium is influenced by various factors. While the make and model of your Renault play a significant role, insurance providers also consider elements such as your age, residential location, driving experience, and even your job title. If your job involves extensive time on the road, it could result in higher premiums due to increased exposure to potential risks.
Ultimately, to find the most competitive insurance rates for your Renault, it's crucial to compare car insurance quotes from different insurance providers. This allows you to evaluate the coverage options available and select a policy that fits your specific needs and preferences.
While reducing your car insurance costs is important, remember to prioritise comprehensive coverage that adequately protects you and your Renault on the road. With the right insurance in place, you can enjoy the thrill of driving your Renault with peace of mind and confidence.
Where can I find Renault car insurance?
When it comes to finding the right Renault car insurance, you can trust Comparoo to simplify the process. With Comparoo, you gain access to a wide range of options, as we provide you with over 110 car insurance quotes from some of the UK's most trusted insurance providers.
Comparoo takes the hassle out of searching for insurance by doing the hard work for you. Our platform allows you to compare multiple quotes side by side, empowering you to make an informed decision based on your specific requirements. We understand that every driver and every Renault is unique, which is why we strive to offer a diverse selection of insurance options to suit your needs.
Getting started is easy. Simply provide us with some basic information about yourself and your Renault, and we'll generate a list of quotes tailored to your circumstances. Our user-friendly interface allows you to review and compare the details of each quote, including coverage, premium costs, and any additional benefits offered. This enables you to choose the Renault car insurance policy that provides the best value and protection for you.
By using Comparoo, you can save time and effort while ensuring that you find reliable and affordable insurance for your Renault. Our commitment to transparency and customer satisfaction means you can trust us to help you navigate the world of car insurance with ease.
So, why wait? Take advantage of Comparoo's comprehensive comparison service today and find the perfect Renault car insurance policy that meets your needs and budget.