Compare cheap Tesla car insurance
✔ Compare cheap Tesla car insurance quotes
✔ Over 110 insurance providers
✔ Get a quote in minutes
✔ Save up to £334*
Start a quote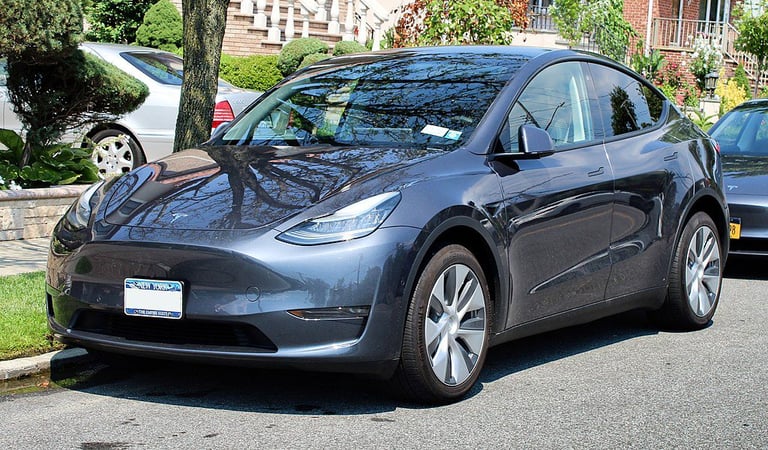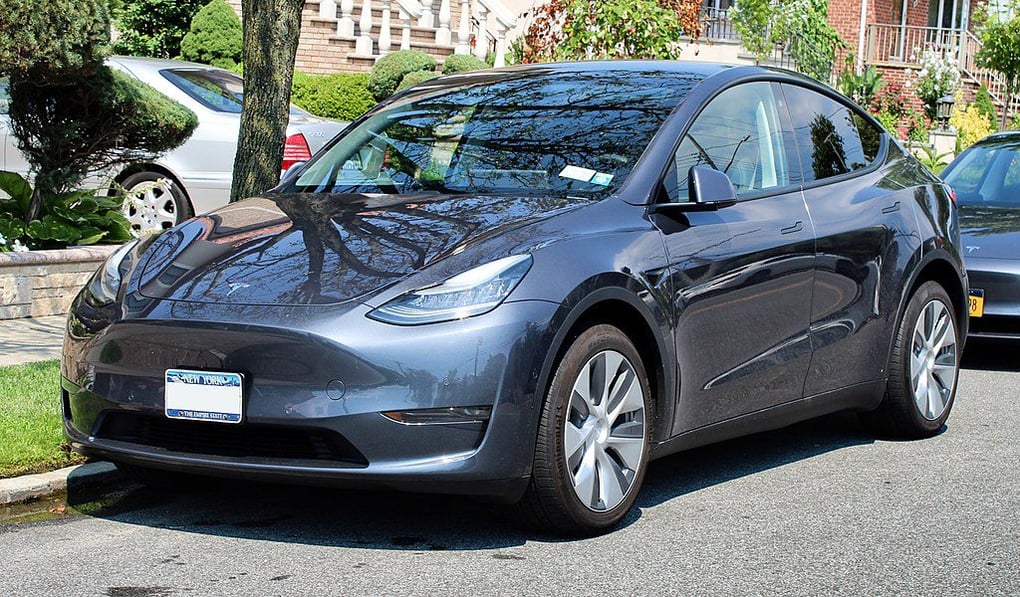 Who are Tesla?
Tesla is an American automotive and energy company that specialises in electric vehicles (EVs), renewable energy solutions, and energy storage systems. Founded in 2003 by a group of engineers, including entrepreneur Elon Musk, Tesla has revolutionised the automotive industry with its focus on sustainable transportation and cutting-edge technology.
Tesla's primary goal is to accelerate the world's transition to sustainable energy. The company's vision is centred around the development and production of electric vehicles that offer high performance, long-range capabilities, and zero exhaust pipe emissions. Tesla's commitment to sustainable transportation has helped drive the widespread adoption of electric cars and has significantly influenced the automotive industry.
One of Tesla's flagship models is the Tesla Model S, a luxury electric saloon known for its impressive range and acceleration. The Model S has set new benchmarks for electric vehicles in terms of performance and technological innovation. Tesla's vehicle line-up also includes the Model 3, a more affordable compact electric saloon, and the Model X, an SUV that combines electric power with versatility and advanced features.
Tesla's dedication to innovation extends beyond its vehicles. The company has developed its proprietary charging network, known as the Supercharger network, which allows Tesla owners to recharge their vehicles quickly and conveniently at strategically located charging stations. Additionally, Tesla has made significant advancements in autonomous driving technology and offers features such as Autopilot, which provides driver-assistance capabilities.
In recent years, Tesla has expanded its product portfolio to include energy solutions. The company produces solar panels and solar roof tiles, enabling homeowners to generate clean energy for their homes. Tesla also offers energy storage solutions through its Powerwall and Powerpack products, which store electricity for use during peak demand periods or as backup power in the event of a power outage.
Tesla's commitment to sustainability, technological innovation, and its charismatic CEO, Elon Musk, has garnered significant attention and a dedicated following of enthusiasts. The company continues to push the boundaries of electric vehicle technology and has become a key player in the global transition towards a more sustainable and electric future.
Frequently asked questions
How much does a Tesla cost to insure?
The cost of insuring a Tesla vehicle can vary depending on several factors, including the specific model, your location, driving history, age, and other personal circumstances.
Tesla vehicles are generally considered luxury cars with advanced technology and higher repair costs, which can impact insurance premiums.
Tesla offers different models, such as the Model S, Model 3, Model X, and Model Y, each with various trim levels and options. The insurance costs for these models can vary based on factors like the vehicle's value, performance, safety features, and repair expenses.
Insurance providers typically consider the risk associated with a particular vehicle when determining premiums. Tesla's electric vehicles are known for their advanced safety features and strong performance, which can positively impact insurance rates. Additionally, Tesla's Autopilot and Full Self-Driving capabilities may also influence insurance costs, as they could potentially reduce the risk of accidents.
To get an accurate insurance quote for a Tesla, it is recommended to contact insurance providers and provide them with the specific details of the vehicle and your personal circumstances. They will assess these factors and provide you with a tailored insurance quote.
It's important to note that insurance costs can vary significantly among different insurance companies, so it's advisable to compare car insurance quotes from multiple providers to ensure you get the best coverage and rate that suits your needs.
Can I cut the cost of my Tesla insurance?
The cost of insuring a Tesla car can vary based on several factors, including the model, your location, driving history, and the level of coverage you choose.
Tesla's are generally considered high-value vehicles with advanced technology, which can influence insurance premiums.
Insurance groups, ranging from 1 to 50, are used to assess the cost of insurance for different car models. Teslas typically fall into higher insurance groups due to their value and advanced features. Additionally, repair costs and the availability of spare parts can impact insurance premiums.
To get an accurate estimate of the cost of insuring your Tesla, it's recommended to request quotes from various insurance providers. Comparoo can help you compare car insurance quotes and find the best insurance options tailored to your needs.
Tips to reduce Tesla insurance costs:
Shop around: Use Comparoo to compare quotes from different insurance providers. This allows you to find competitive rates and suitable coverage options for your Tesla.

Increase your voluntary excess: Consider increasing the voluntary excess amount, which is the portion you agree to pay towards a claim. A higher excess can lead to lower insurance premiums. However, ensure you can afford the excess amount in case of a claim.

Safe driving record: Maintain a clean driving record with no accidents or traffic violations. Some insurers offer discounts for safe drivers, so driving responsibly can help lower your premiums over time.

Security measures: Improve the security of your Tesla by installing approved security devices such as alarms, immobilisers, or tracking systems. These measures can reduce the risk of theft and potentially lower your insurance costs.

No-claims discount: Build up a no-claims discount by not making any claims on your insurance policy. Over time, this can lead to significant premium reductions.

Telematics policies: Consider a telematics or "black box" insurance policy. These policies use telematics technology to monitor your driving habits, and safe driving behaviour can result in lower premiums.
Remember to review the policy details, coverage limits, and terms and conditions offered by different insurance providers to ensure they meet your requirements. Comparoo can assist you in finding competitive insurance quotes specifically tailored for your Tesla.
Where can I find Tesla insurance?
Comparoo is an excellent platform to find Tesla car insurance. By using Comparoo's price comparison service, you can quickly and efficiently find a range of car insurance quotes for your Tesla.
Comparoo compares the UK's leading insurance providers, offering you a variety of options to choose from. Whether you're looking for comprehensive coverage, third-party, fire and theft, or any other type of insurance policy, Comparoo can help you find the right level of cover at a price that suits you.
Simply provide your Tesla's details and your personal information, and within minutes, you'll receive personalised quotes to compare and select the best insurance policy for your Tesla.