Compare cheap MG car insurance
✔ Compare cheap MG car insurance quotes
✔ Over 110 insurance providers
✔ Get a quote in minutes
✔ Save up to £334*
Start a quote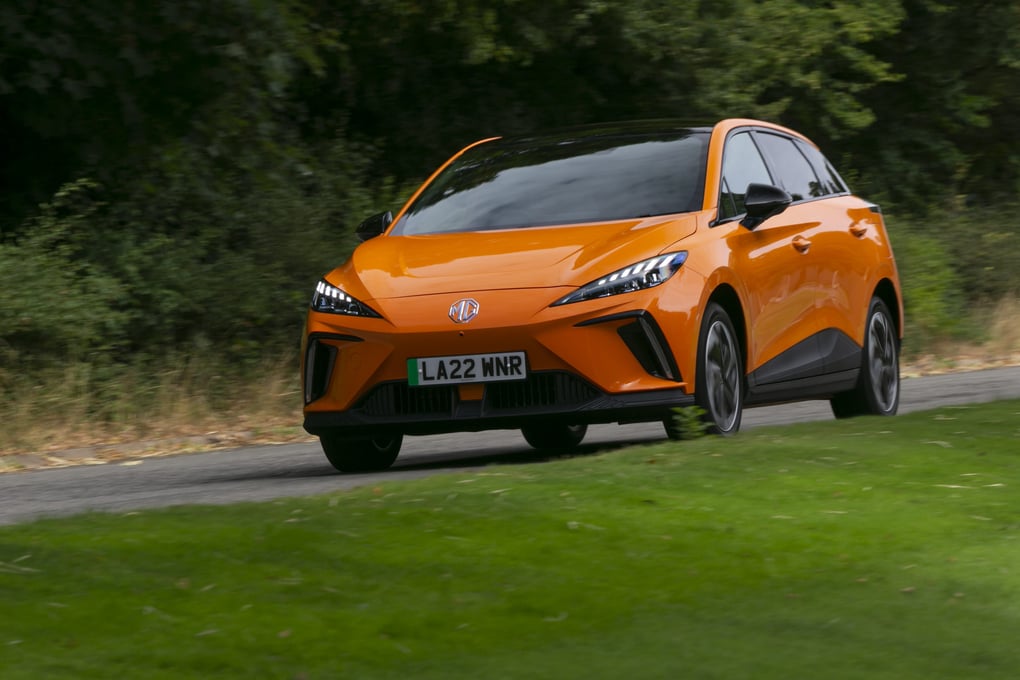 Who are MG?
MG has a proud legacy in the British motor manufacturing industry, tracing its roots back to 1924 when Cecil Kimber, the manager of Morris Garages, recognised the demand for sportier and modified versions of Morris cars.
With notable successes on racetracks and a clientele that included members of the British royal family, the MG brand became synonymous with high performance and style.
Throughout its history, MG has weathered various challenges, including the dissolution of its parent company, MG Rover Group, in 2005. However, the MG name endured, and today it is owned by SAIC, China's largest car manufacturer.
Despite this ownership, MG remains committed to its British heritage and continues to design and engineer its latest models, including the MG3, GS, and ZS, at the renowned Longbridge plant in the UK.
True to its legacy, MG offers a range of vehicles that combine sportiness, affordability, and contemporary design. The MG3, a performance hatchback, exemplifies the brand's commitment to delivering an exhilarating driving experience without compromising on value.
Additionally, MG has made a significant impact in the SUV market with the stylish MG GS and the compact MG ZS, offering versatility, comfort, and modern features.
MG's continued presence in the automotive industry showcases its resilience and commitment to delivering quality vehicles that capture the essence of British motoring heritage. With their latest models, MG appeals to drivers seeking a combination of performance, style, and affordability.
Whether you're drawn to the sporty MG3, the versatile MG GS, or the compact MG ZS, MG provides options to suit different tastes and lifestyles. Explore the MG range and experience the thrill of driving a British icon that continues to make its mark in the modern automotive landscape.
Frequently asked questions
How much does an MG cost to insure?
The cost of insuring an MG will depend on various factors, including the model you choose and your personal circumstances.
Insurance providers also consider the insurance group assigned to each MG model, which helps determine the cost of premiums. Here is a breakdown of the insurance groups for some popular MG models:
Model Insurance Group:
MG3 Group 4
MG6 Groups 13-17
MG GS Groups 16-17
MG ZS Groups 10-11
MGF Groups 24-33
Insurance groups range from lower numbers to higher numbers, with lower groups generally attracting lower insurance premiums. Therefore, the MG3, with its insurance group of 4, offers the potential for more affordable insurance coverage compared to other models like the MG6 or MGF.
Apart from the insurance group, insurance providers will also consider additional factors such as your age, driving experience, location, and claims history when calculating the cost of your MG car insurance.
It's always a good idea to compare quotes from multiple insurance providers to find the best coverage at a competitive price.
Despite not being widely recognised for exceptional fuel economy, MGs tend to have lower insurance costs compared to their running expenses and VED tax bands. This can be a positive aspect for MG owners looking to keep their overall costs manageable.
When considering insurance for your MG, it's important to provide accurate information to insurance providers and explore various coverage options. By understanding the insurance group of your specific MG model and comparing car insurance quotes, you can find the insurance coverage that suits your needs and budget.
Can I cut the cost of my MG car insurance?
Absolutely! There are several strategies you can consider to potentially reduce the cost of your MG car insurance:
While these strategies can potentially help reduce the cost of your MG car insurance, it's important to note that insurance premiums are influenced by multiple factors, including your age, driving history, location, and the specific model of your MG.
It's always recommended to compare quotes from different insurance providers to find the most competitive rates tailored to your individual circumstances.
Additionally, if you're a younger MG owner, it's important to be aware that insurance costs for young drivers can be higher due to their perceived higher risk. However, exploring different insurance options and implementing the cost-cutting tips mentioned above can still help in securing a more affordable premium.
By taking these steps and exploring your options, you can potentially find ways to reduce the cost of your MG car insurance and ensure that you have the right coverage at a more affordable price.
Where can I find cheap MG car insurance?
Certainly! At Comparoo, we understand the importance of finding affordable insurance for your MG. That's why we offer a convenient platform to help you compare and find cheap MG car insurance.
By simply providing us with some basic details about yourself and your car, we can search through a wide range of trusted insurance providers to gather a list of suitable quotes tailored to your specific needs.
This allows you to easily compare the available options and choose the insurance policy that offers the best coverage at an affordable price.
With our user-friendly interface and extensive network of insurance providers, you can save time and effort by accessing multiple quotes in one place. We strive to make the insurance comparison process seamless and hassle-free, ensuring that you have all the information you need to make an informed decision.
So, if you're looking for cheap MG car insurance, look no further than Comparoo. Start by filling out our quick and easy form, and let us do the hard work of finding competitive quotes for you. Compare and choose the best insurance policy that suits your needs and budget.
Related: Can Someone Claim on My Car Insurance Without My Knowledge? [...]