Compare cheap Mini car insurance
✔ Compare cheap Mini car insurance quotes
✔ Over 110 insurance providers
✔ Get a quote in minutes
✔ Save up to £334*
Start a quote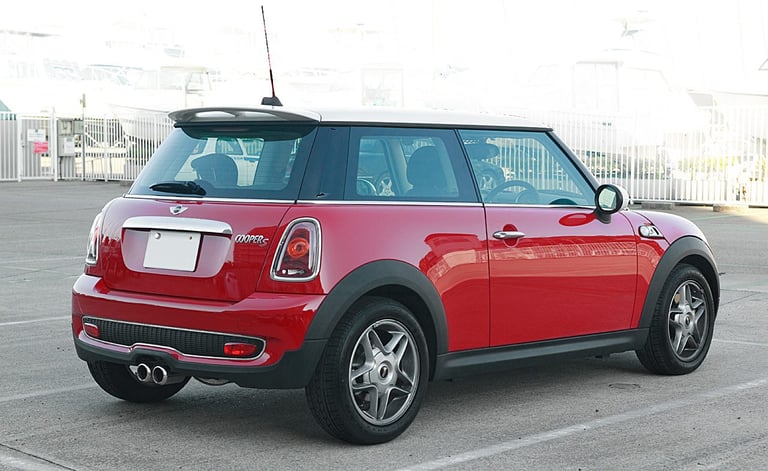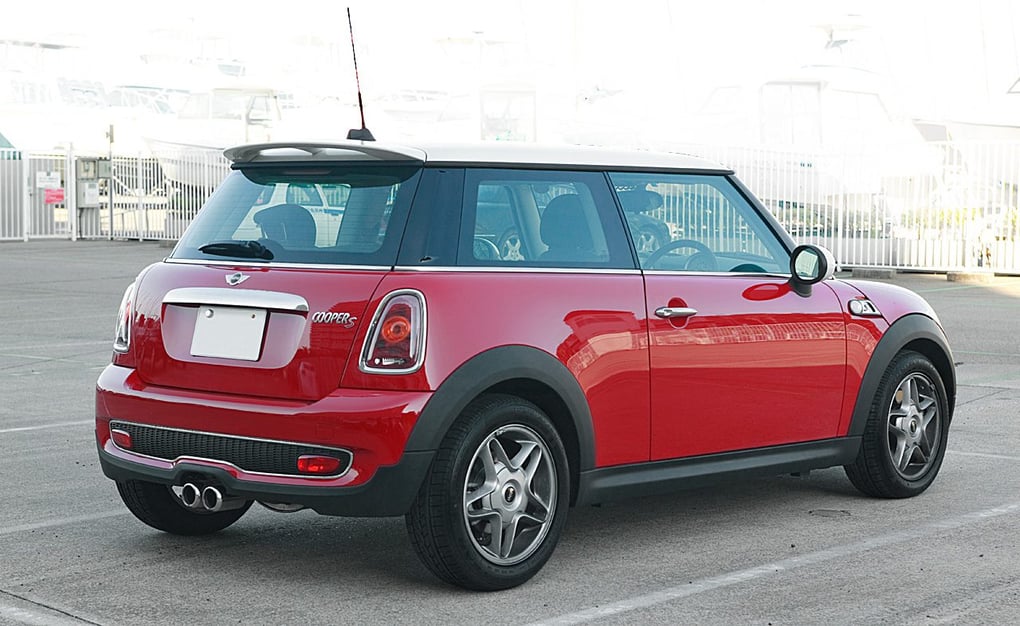 What are Minis?
Minis are iconic and distinctive cars known for their compact size, fuel efficiency, and stylish design. The Mini brand has a rich history that dates back to 1959 when the original Mini was introduced by the British Motor Corporation (BMC). It quickly gained popularity and became a symbol of British automotive innovation.
In 2000, Mini became a marque under the ownership of BMW, a German automobile manufacturer. BMW has since continued the legacy of the Mini brand, introducing modern iterations of the classic Mini that blends retro charm with contemporary features and technology.
Today, Mini offers a range of models that cater to different needs and preferences. The line-up includes the classic Mini Cooper, known for its sporty performance and agile handling. There are also larger models like the Mini Countryman and Mini Clubman, which provide additional space and versatility without compromising on Mini's distinctive style.
Minis have a strong following among urban dwellers and those seeking a fun and practical driving experience. They are often associated with a sense of individuality and a vibrant lifestyle. With their compact size, Minis are ideal for navigating crowded city streets and finding parking in tight spaces.
Owning a Mini is not just about having a reliable and efficient car, but also about embracing a unique and iconic motoring heritage. Whether you're a fan of the original Mini or the modern iterations, driving a Mini is sure to bring a sense of joy and excitement to your everyday journeys.
Frequently asked questions
How much does a Mini cost to insure?
The cost of insuring a Mini is influenced by several factors, including your personal circumstances as a driver and the car insurance group assigned to the specific Mini model. Understanding these factors can give you a better idea of what to expect when it comes to insuring your Mini.
As a new driver, insurance providers typically consider you a higher risk, which may result in higher insurance premiums compared to more experienced drivers. Other factors that can impact your premiums include where you park your car overnight and any modifications made to the vehicle.
When it comes to car insurance groups, most Mini models fall within the average range. The car insurance groups range from 1 to 50, with higher groups generally indicating higher insurance costs.
Minis are predominantly placed in the early to mid-teens and early 20s groups, reflecting their relatively affordable insurance rates. However, there are a few models that fall into the mid-30s groups, which may result in slightly higher premiums.
It's important to note that insurance premiums can vary between insurance providers, so it's recommended to compare insurance quotes from different insurers to find the most competitive rate for your Mini.
By considering your personal circumstances, the car insurance group of the Mini, and exploring different insurance providers, you can make an informed decision and find the right balance between coverage and cost for insuring your Mini.
Can I cut the cost of my Mini insurance?
If you're looking to reduce the cost of your Mini car insurance, there are several strategies you can consider. These tips can help you potentially save money on your premiums and make your insurance more affordable.
Telematics Insurance: Consider opting for telematics or "black box" insurance. This involves installing a device in your Mini that monitors your driving behaviour, such as speed, acceleration, and braking. Safe driving habits can be rewarded with lower insurance premiums, making it an attractive option for young or inexperienced drivers.

Increase Voluntary Excess: You can choose to increase your voluntary excess, which is the amount you're willing to contribute towards a claim. By opting for a higher excess, insurers may view you as less of a risk, potentially resulting in lower premiums. However, it's important to ensure that you can afford the excess amount should you need to make a claim.

Vehicle Security: Improving the security of your Mini can also help lower your insurance costs. Installing an alarm, immobiliser, or tracking device can deter theft and make your vehicle less vulnerable to theft or damage. Insurers often offer discounts for additional security features, as they reduce the risk of a claim being made.

Limited Mileage: Consider limiting the mileage on your Mini if you don't drive extensively. Insurers often take annual mileage into account when calculating premiums, as less time on the road generally means a lower risk of accidents. Providing an accurate estimation of your mileage can help you secure a more favourable insurance rate.

No-Claims Discount: Building up a no-claims discount can significantly reduce your insurance premiums over time. By avoiding making claims and demonstrating safe driving, you can earn a discount on your premiums each year. This can lead to substantial savings in the long run.
Remember, it's always a good idea to compare car insurance quotes from different insurance providers to ensure you're getting the best possible deal for your Mini. Each insurer may have different pricing structures and discounts, so taking the time to shop around can help you find the most competitive rate for your Mini car insurance.
Where can I find Mini insurance?
You can find the perfect car insurance coverage for your Mini by using Comparoo's comparison service.
We have partnered with over 110 reputable insurance providers in the UK to offer you a seamless and convenient way to compare quotes. By entering some basic information about your Mini and your insurance requirements, you'll receive a list of quotes tailored to your needs.
Comparoo simplifies the process of finding Mini insurance by presenting you with a comprehensive overview of available options. You can compare coverage levels, policy features, and premiums side by side to make an informed decision.
We understand that every Mini driver has unique preferences and budget considerations, so our aim is to provide you with a diverse range of choices.
In addition to offering competitive quotes, Comparoo provides helpful tools and resources to assist you in understanding car insurance and making the right choices. We strive to make the insurance comparison process transparent, reliable, and user-friendly.
Start comparing Mini car insurance quotes with Comparoo today to find the coverage that suits your needs and budget. Our commitment is to help you find the best insurance solution for your Mini, giving you peace of mind on the road.