Compare cheap Mitsubishi car insurance
✔ Compare cheap Mitsubishi car insurance quotes
✔ Over 110 insurance providers
✔ Get a quote in minutes
✔ Save up to £334*
Start a quote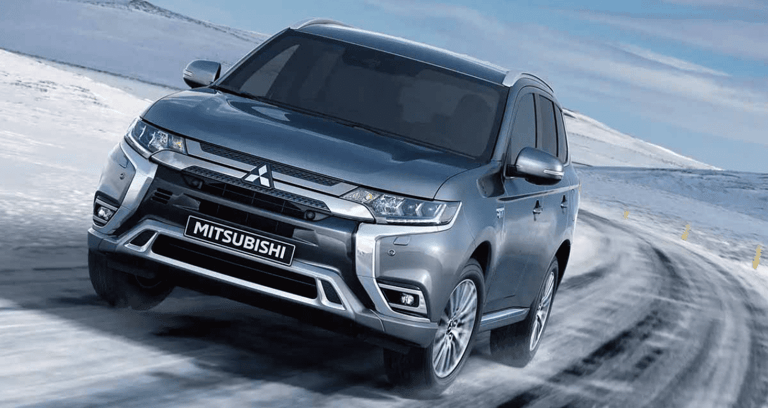 Who are Mitsubishi?
Mitsubishi, a renowned automobile manufacturer, has a rich history dating back to 1917 when they introduced their Model A in Japan. Over the past century, Mitsubishi has become a prominent player in the automotive industry and currently holds the 16th position among the largest global manufacturers.
Known for their exceptional SUV line-up, Mitsubishi offers models that cater to various needs and preferences. The compact ASX is a popular choice among families looking for a vehicle that offers more space and versatility than a standard hatchback.
On the other hand, the spacious Outlander is available in fuel-efficient diesel and plug-in petrol hybrid versions, providing eco-friendly options for environmentally conscious drivers.
For those seeking a robust and capable 4×4 vehicle, Mitsubishi offers the rugged Shogun. This all-terrain vehicle boasts an impressive 3.5-tonne towing capacity, making it an ideal choice for off-road adventures and hauling heavy loads. Additionally, the Mitsubishi Colt continues to attract attention, particularly as an entry-level option for young drivers, offering reliability and affordability.
With a diverse range of models and a reputation for quality and performance, Mitsubishi has established itself as a trusted brand in the automotive market. Whether you're in search of a family-friendly SUV, a capable off-roader, or an economical option for new drivers, Mitsubishi has a model to suit your needs.
Frequently asked questions
How much does a Mitsubishi cost to insure?
The cost of insuring your Mitsubishi will be influenced by various factors, including your individual circumstances and driving history. Additionally, the insurance group your Mitsubishi belongs to will play a significant role in determining your premium.
To give you an idea of the insurance groups associated with different Mitsubishi models, here is a table outlining the range:
Mitsubishi Colt: Insurance groups 10-28
Mitsubishi Lancer: Insurance groups 13-34
Mitsubishi Shogun: Insurance groups 30-38
Mitsubishi Shogun Sport: Insurance groups 25-31
Mitsubishi Mirage: Insurance groups 15-19
Mitsubishi ASX: Insurance groups 13-25
Mitsubishi Outlander: Insurance groups 20-32
It's important to note that these insurance groups are used by insurance providers to assess the relative risk and associated cost of insuring a particular model.
Generally, vehicles with lower insurance group ratings tend to have lower insurance premiums. However, other factors such as your personal circumstances and driving history will also impact the final cost.
To get an accurate quote for your specific Mitsubishi model, it's advisable to compare car insurance quotes from multiple providers. This will help you find the most competitive rates and tailor your coverage to meet your needs and budget.
Can I cut the cost of my Mitsubishi car insurance?
If you're looking to cut the cost of your Mitsubishi car insurance, there are several strategies you can consider. Here are some tips that can help reduce your premiums:
Limit your annual mileage: Insurance providers often consider the number of miles you drive each year when determining your premium. If you can limit your annual mileage, you may be able to secure a lower insurance rate.

Increase your voluntary excess: Your excess is the amount you agree to pay towards any claims before your insurance coverage kicks in. By increasing your voluntary excess, you may be able to lower your premium. However, make sure you choose an excess amount that you can comfortably afford in the event of a claim.

Build up a good no-claims discount: A no-claims discount is a reward offered by insurance providers for every year you go without making a claim. As you accumulate more claim-free years, you become eligible for higher discounts, which can significantly reduce your premium over time.

Consider additional security measures: Enhancing the security of your Mitsubishi can also help lower your insurance costs. Installing security devices such as alarms, immobilisers, or tracking systems can deter theft and improve the safety of your vehicle, making it less risky to insure.

Shop around and compare quotes: Don't settle for the first insurance quote you receive. Take the time to shop around and compare offers from different providers. Using a comparison site like Comparoo can help you easily compare multiple insurance quotes to find the most competitive rates for your Mitsubishi.
Remember, the cost of car insurance is influenced by various factors, including your age, driving history, location, and the specific model of your Mitsubishi. By implementing these strategies and finding the right insurance provider, you can potentially save money on your Mitsubishi car insurance premiums.
Where can I find cheap Mitsubishi car insurance?
Absolutely! At Comparoo, we understand the importance of finding cheap Mitsubishi car insurance that offers the right level of coverage. That's why we're here to help.
By using our platform, you gain access to a diverse network of trusted insurance providers who specialise in Mitsubishi car insurance. We'll take your details and preferences into account and provide you with a list of suitable quotes in just a few minutes.
Our easy-to-use comparison tool allows you to compare prices, coverage options, and policy features from multiple providers side by side. This means you can make an informed decision and choose the insurance policy that best meets your needs and budget.
Finding cheap Mitsubishi car insurance has never been easier. Start your search with Comparoo today and discover the savings you can make while ensuring your Mitsubishi is adequately protected on the road.