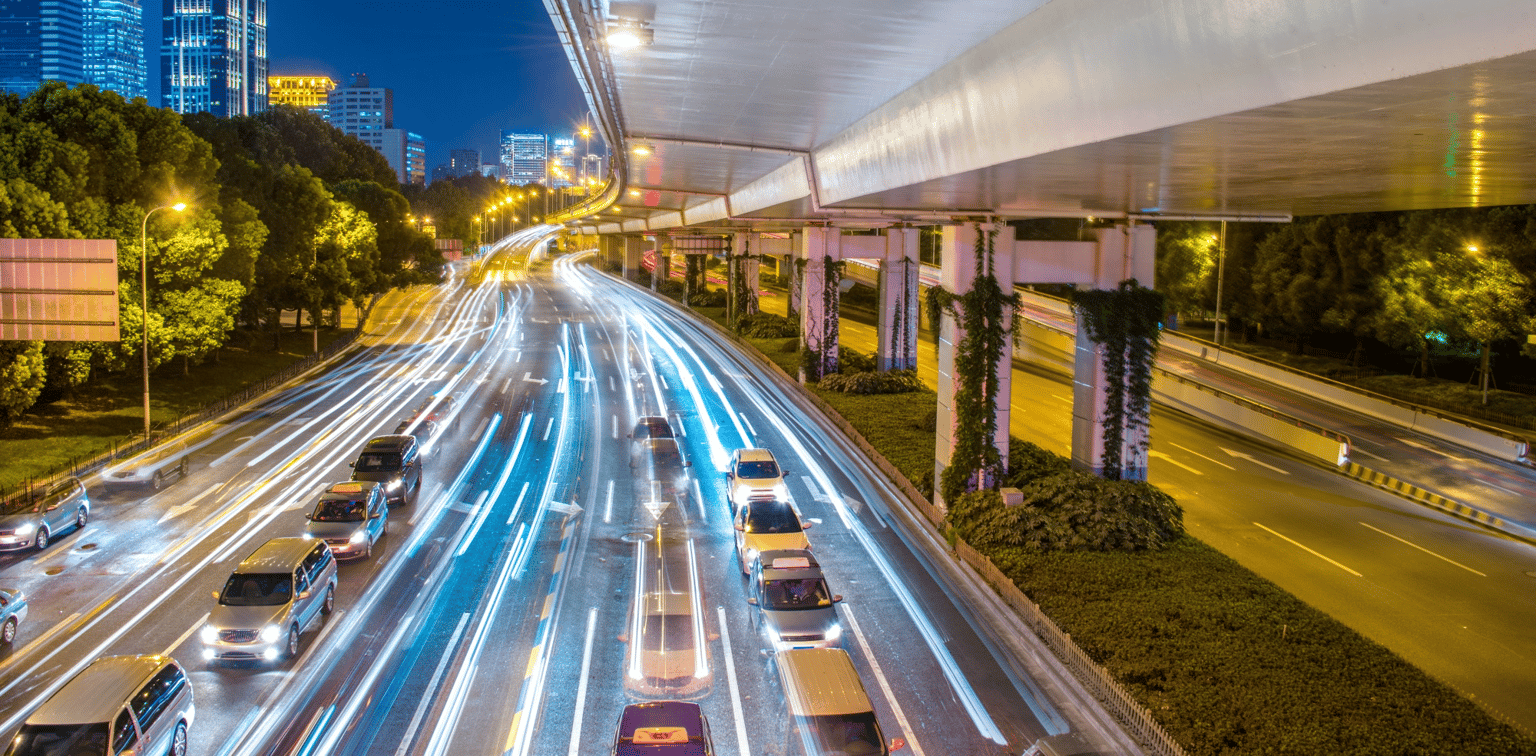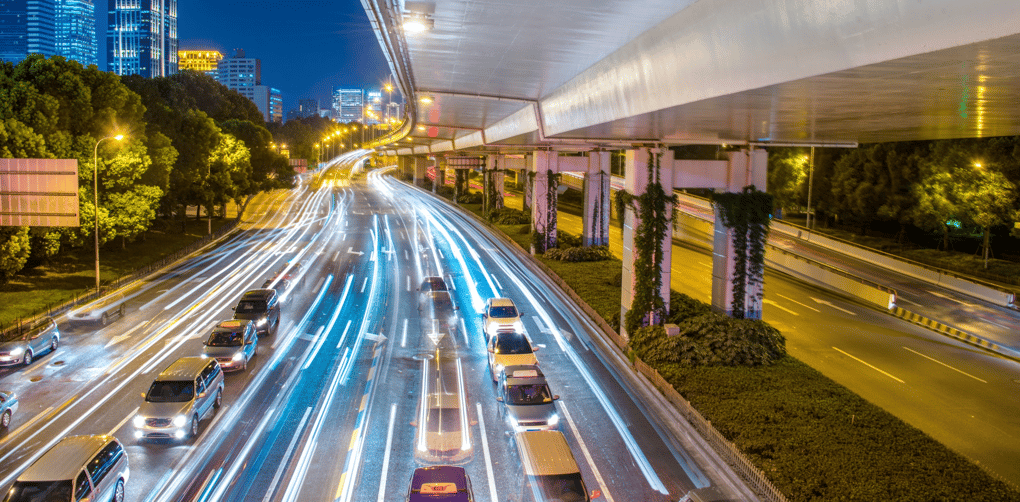 Smart motorways have become a hotly debated topic on UK roads. After rising safety concerns, the government has paused further conversion of motorways to all-lane-running (ALR) smart versions.
But many miles have already been converted, so it's essential for drivers to understand how to use smart motorways properly.
In this article, we aim to address key questions and help drivers feel safer and more informed when travelling on smart motorways.
We cover the basics of how they operate, advice for driving smoothly and legally, guidance for breakdowns, debates around safety, and potential penalties.
What is a smart motorway?
A smart motorway is a modern approach to motorway management designed to optimize traffic flow, enhance capacity, and reduce congestion in high-traffic zones. Through advanced technology and innovative strategies, it provides dynamic traffic solutions that adapt to current conditions.
One primary feature of smart motorways is the adaptive use of the hard shoulder. In specific situations, the hard shoulder can be opened as an additional running lane to alleviate congestion.
Furthermore, variable speed limits are used based on real-time traffic conditions. This not only helps in controlling the flow of traffic but also ensures road safety during peak times or when there are obstructions ahead.
The concept of the smart motorway was pioneered by Highways England, formerly known as the Highways Agency. The goal was to provide efficient traffic management without resorting to expensive and environmentally taxing solutions like constructing more lanes.
It offers an economical and sustainable alternative to traditional road expansion, reducing both cost and environmental footprint.
There are three distinct categories under the umbrella of smart motorways, each with its specific features and methods of operation.
What different types of smart motorways are there?
There are three primary designs of smart motorways utilised to enhance traffic flow, alleviate congestion, and improve road safety. These are controlled motorways, dynamic hard shoulder running schemes, and all-lane running schemes.
All lane running schemes
This design essentially transforms the hard shoulder into a permanent lane for traffic. In the instance of an incident or obstruction, lane one (previously the hard shoulder) might be closed, indicated by a red 'X' on overhead gantries or verge-mounted signs. It's imperative for safety and legal reasons that drivers immediately vacate any lane marked with a red 'X'.
Overhead signs also display fluctuating speed limits based on current traffic conditions. In the absence of a displayed speed, the national speed limit applies, with enforcement conducted through speed cameras.
It's worth noting that while there's a brief grace period between speed limit changes and their enforcement, the time varies and could be as brief as 10 seconds. Thus, swift and safe adaptation by drivers is crucial.
For added safety and monitoring, these sections of the motorway are equipped with CCTV. If a vehicle breaks down or is involved in an accident, emergency refuge areas (ERAs) are positioned along the carriageway, though they are sometimes spaced out at 1.5-mile intervals.
There are ongoing discussions, particularly by organizations like the RAC, about the need for more frequent ERAs and radar technology on these segments to detect incidents in real time.
Dynamic hard shoulder schemes
This design makes the hard shoulder available as an additional lane during high-traffic periods. A solid white line demarcates the hard shoulder from regular lanes, and its availability for traffic is signified by overhead gantries.
If a red 'X' or no sign is displayed, the hard shoulder is off-limits, except in emergencies.
Much like the 'all lane running' design, the speed limits are variable and displayed on overhead gantries. Enforcement is done through speed cameras. Given the potential for sudden speed limit changes, drivers should be especially vigilant.
The system also includes CCTV monitoring, and in the event of breakdowns or accidents, drivers can utilise the emergency refuge areas placed along the carriageway.
Controlled motorway schemes
Characterised by having three or more lanes, these motorways come with dynamic speed limits but maintain a conventional hard shoulder, intended only for genuine emergencies.
Speed limits, contingent on traffic conditions, are shown on overhead gantries. The national speed limit is applied if no specific speed is displayed, with speed cameras ensuring adherence.
The concern over sudden speed limit changes and their enforcement remains consistent here, emphasising the necessity for drivers to remain observant and adapt quickly and securely.
Across all these smart motorway designs, the emphasis is on improving traffic flow and safety. Drivers are advised to familiarise themselves with the unique features and rules associated with each design to ensure safe and efficient travel.
Are smart motorways dangerous?
The debate surrounding the safety of smart motorways has gained traction in recent years. Many believe that the absence of a hard shoulder on certain smart motorway designs makes them more hazardous compared to traditional motorways.
In fact, in the RAC Report on Motoring 2019, 68% of respondents expressed concerns about safety, stating that the removal of the hard shoulder compromises the safety of the roadway.
However, Highways England, the body responsible for overseeing and managing the country's major roads, has presented data collected since the inception of the first smart motorway in 2006. Their statistics show:
A significant 22% improvement in journey reliability, indicating smoother traffic flow and reduced congestion.
A remarkable reduction in personal injury accidents by over half.
To address the public's concerns and ensure optimal use of the motorway system, Highways England has been proactive. They have initiated various communication campaigns aimed at educating the driving public on the correct and safe use of smart motorways.
Emphasis has been placed on the importance of obeying the red X signs, which signal lane closures. As an added safety measure, Emergency Refuge Areas (ERAs) have been made more visible, painted in a distinctive orange. Moreover, additional signage has been installed, guiding drivers to the nearest ERA, especially important in the event of a breakdown or emergency.
Despite these efforts and the presented statistics, concerns persist. Critics argue for more comprehensive changes to further bolster the safety of smart motorways. There's a particular focus on the 'all lane running' design, where the hard shoulder is permanently removed.
Many believe that while the current measures are a step in the right direction, further enhancements are necessary to ensure that all drivers feel, and indeed are, safe while navigating smart motorways.
What are the rules on a smart motorway?
Smart motorways come with their own set of specific rules, and while all standard road rules and laws still apply, there are certain regulations and guidelines particular to these motorways that drivers need to be acutely aware of.
Smart motorway speeding
Speeding regulations on smart motorways are stringently enforced. With the integration of more cameras and fluctuating speed limits based on traffic conditions, the likelihood of motorists being caught and penalised for exceeding the limit is significantly higher on smart motorways as compared to conventional ones.
A common misconception among drivers is that cameras on smart motorways only function when variable speed limits are displayed. However, even when a specific variable speed isn't indicated, these cameras remain active and can capture any vehicle exceeding the national speed limit.
Highways England has clearly communicated, "If no special speed limit is displayed then the national speed limit applies. Speed cameras are in operation on smart motorways. If you don't keep to the speed limit, you may receive a fine."
Further compounding the seriousness of speeding is the updated sentencing structure. Motorists caught speeding could face hefty penalties. Under the revised guidelines, fines can go as high as £2,500, especially for egregious violations.
Thus, it's crucial for drivers to adhere strictly to displayed speed limits, remembering that even in the absence of a variable limit, the national speed limit still applies and is enforced.
Red X fines
Choosing to disregard the 'red X' sign is not only a violation but is also fraught with danger. With the implementation of camera enforcement on the horizon, violators will be automatically slapped with a £100 fine and docked three penalty points.
Where will I see the red cross (X) symbol?
The red X symbol has become a prevalent sight on British motorways, particularly with the emergence of the latest generation of smart motorways that employ dynamic lane management.
This crucial symbol can be spotted overhead on gantries, and its presence is expanding to cantilever signs positioned at the road's edge.
What does the red X mean?
Whether seen on a regular traffic lane or a hard shoulder, the meaning of the red X remains unambiguous: the lane is closed, and driving in it is prohibited.
Why is the red X important?
Despite motorways holding the distinction of being the UK's safest roads, they pose significant dangers during breakdowns. The intrinsic perils of a motorway breakdown primarily stem from the high velocities of nearby vehicles.
The introduction and expansion of smart motorways, which occasionally lack a permanent hard shoulder, elevate these risks further.
In the event of an incident or breakdown on a smart motorway, the responsible highways traffic management authority springs into action. They activate the 'red cross' symbol on the overhead gantries to seal off the affected lane.
To flout the 'red X' directive is perilous, endangering not only those at the scene of the incident but also the occupants of the offending vehicle.
Violators may find themselves penalised with a £60 fine and saddled with three penalty points on their driving record.
Tips for driving on smart motorways
Driving on smart motorways can be a different experience from regular motorways. To ensure a smooth and safe journey, Highways England has put together some essential advice:
Heed the 'Red X': Always refrain from driving in a lane marked with a 'red X' sign. This signifies a closed lane, often due to an accident, breakdown, or roadwork.

Observe speed limits: Adhere strictly to the speed limits displayed on the overhead gantries. These can change based on traffic conditions and are there for your safety.

Understanding lane markings: A solid white line demarcates the hard shoulder. It's imperative not to drive here unless specific signs instruct you to. Conversely, a broken white line signifies a regular lane open for traffic.

Act swiftly on vehicle issues: Should your vehicle show any signs of trouble, like a warning light flashing, it's recommended to exit the smart motorway as soon as it's safe to do so. Find a secure location to address the issue.

In case of breakdowns: If you experience a vehicle breakdown, follow our step-by-step guide on handling breakdowns on smart motorways. This will include steps like reaching the nearest Emergency Refuge Area (ERA), if possible, and making sure you're visible to other motorists.
Remember, the key is to always stay vigilant, understand the signs, and prioritise safety above all else when on the move.
What is an Emergency Refuge Area (ERA)?
Emergency Refuge Areas (ERAs), sometimes referred to as SOS areas, are critical safety provisions introduced on smart motorways, particularly in places where traditional hard shoulders are not present.
Design and Purpose: Painted in a bright orange hue for enhanced visibility, ERAs offer motorists a temporary haven in case of breakdowns or emergencies. Their primary goal is to give drivers a safer space away from moving traffic.

Frequency and Placement: On 'all lane running' smart motorways, ERAs are typically situated roughly every 1.5 miles. Recognising their importance, Highways England has announced plans from 2020 onwards to include ERAs more frequently in new designs. However, people advocate for existing smart motorways to be updated to feature ERAs with intervals of no more than 1 mile.

Public Awareness: Despite their significance, many drivers remain unaware of the existence and purpose of ERAs. Approximately one in four, who have ventured onto smart motorways, don't recognise ERAs. Moreover, a fifth of those who experienced breakdowns on these motorways didn't realise the protocol of contacting Highways England upon accessing an ERA.

How to Use an ERA: In the unfortunate event of a vehicle breakdown or accident:

Look for the distinct large blue signs with the orange SOS telephone symbol, which signal the presence of an ERA.
Follow the arrows leading you into the ERA, clearly demarcated with orange paint.
Park your vehicle and activate your hazard lights.
All vehicle occupants should exit cautiously from the passenger side and position themselves securely behind the safety barrier.
Use the SOS telephone located within the ERA to connect with Highways England. They will offer guidance on subsequent steps.

Usage Etiquette: It's essential to remember that ERAs are explicitly for emergencies. They aren't designated areas for casual breaks, phone calls, or restroom stops.
Understanding the role and proper use of ERAs ensures safer journeys for everyone on smart motorways.
I've broken down on a smart motorway – what steps should I take?
Experiencing a breakdown on any road can be stressful, but on a smart motorway, it's essential to be aware of specific protocols. Here's what you need to do:
Emergency Refuge Area (ERA) Priority: If it's feasible and safe, aim to reach the nearest emergency refuge area (ERA). These are marked with large blue signs featuring an orange SOS telephone symbol. Once there, switch on your hazard warning lights, exit the vehicle from the nearside (left-hand) door, and stand behind the safety barrier.

If ERA is Unreachable: In instances where you can't access an ERA or get out of your vehicle without risk:

Find a safe spot: If there isn't a safety barrier, and it's safe, try to move onto the verge.
Turn on your hazard warning lights immediately.
Exit strategy: If you're in the nearside lane, leave your vehicle from the nearside door, but only if you ascertain it's safe. Stand behind the safety barrier if present.
Stay put if needed: If moving to the nearside or exiting your vehicle is perilous, remain in your vehicle with your seat belt fastened.
Call for help: If you have a mobile phone, dial '999' to notify the emergency services of your situation.

Traffic Management: Highways authorities regularly monitor smart motorways. Once they detect a breakdown or incident, they're likely to display a 'red cross' sign on the overhead gantries. This signals to other drivers that the lane is closed due to an obstruction.

Communication with Authorities: If you've managed to reach an ERA, use the SOS telephone provided to get in touch with Highways England. They'll advise you on the next steps.
Remember, the primary goal during such incidents is to ensure your safety and that of other road users. Always be cautious and make decisions based on the current situation and safety considerations.
Which motorways are smart motorways, and where will future ones be located?
The smart motorway network is expanding, with plans for it to span 488 miles by April 2020. Looking ahead, there's an ambitious plan to extend this to nearly 800 miles by 2025.
Smart motorways in the UK come in three different designs. Here's where you can currently find them, and areas where new ones are under construction:
| | All lane running | Dynamic hard shoulder | Controlled motorway |
| --- | --- | --- | --- |
| M1 | | | |
| | J16 to J13 (under construction) | | |
| | J19 to J16 | | |
| | J24 to J25 | | |
| | J28 to J31 | | |
| | J32 to J35a | | |
| | J39 to J42 | | |
| | | J10 to J13 | |
| | | J6a to J10 | |
| | | J23a to J24 | |
| | | J25 to J28 | |
| | | J31 to J32 | |
| M3 | J2 to J4a | | |
| M4 | J3 to J12 (under construction) | J19 to J20 | |
| M5 | J4 to J6 | J15 to J17 | |
| M6 | | | |
| | J2 to J4 (under construction) | | |
| | J10a to J13 | | |
| | J13 to J15 (under construction) | | |
| | J16 to J19 | | |
| | | J4 to J10a | |
| | | J10a to J11a | |
| M20 | J3 to J5 (under construction) | | J4 to J7 |
| M25 | | | |
| | J5 to J6/7 | | |
| | J23 to J27 | | |
| | | J2 to J3 | |
| | | J7 to J23 | |
| M23 | J8 to J10 | | |
| M26 | | | |
| M27 | J4 to J11 (under construction) | | |
| M40 | | | |
| M42 | | | J7 to J9 |
| M60 | | | J8 to J18 |
| M62 | | | |
| | J10 to J12 (under construction) | | |
| | J18 to J20 | | |
| | J25 to J26 | | |
| | | J23 to J30 | |
| | | | J28 to J29 |
This table highlights the extensive reach of smart motorways across the UK and also indicates the active efforts to further increase their span in the coming years.
Always be sure to familiarise yourself with the specific smart motorway type when travelling on these routes.
Smart motorway cameras
Smart motorway cameras play an integral role in monitoring and managing traffic flow on England's motorway network. These cameras not only enforce variable speed limits but also ensure overall traffic safety by constantly observing the flow and volume of vehicles.
Given the increased number of cameras on these motorways, it's crucial for drivers to realise that the chances of being caught overstepping speed limits are significantly higher than on traditional roads.
Distinctively, smart motorway cameras are painted in a noticeable yellow colour and are notably smaller than the regular speed cameras we're accustomed to. Strategically placed, you can spot them either on overhead gantries spanning the motorway or on poles stationed at the road's edge.
It's prudent, as per Highways England's recommendation, to always assume these cameras are operational. Even if there isn't an apparent variable speed limit displayed, the camera will typically be set to monitor adherence to the national speed limit.
One key aspect that sometimes causes confusion is that even if the variable speed signs aren't lit, these cameras can and will enforce the national speed limit. Meaning, you can still be fined for exceeding the standard speed restrictions.
The default setting of these cameras aligns with the national speed limit. However, when variable speed limits come into play, these cameras adapt accordingly. Importantly, when there's a change in the displayed speed limit, the cameras don't enforce it instantly.
They have a brief transition period, sometimes as short as 10 seconds, to give drivers a reasonable time to adjust their speeds. This design consideration ensures that motorists can reduce their speed in a safe and controlled manner.
How do smart motorways detect a stationary vehicle?
Smart motorways employ an array of sophisticated technologies to enhance road safety and manage traffic flow efficiently. One crucial aspect of this is the rapid detection of stationary vehicles, which can be a significant hazard.
At the core of this system is the MIDAS (Motorway Incident Detection and Automatic Signalling) technology. MIDAS is a collection of sensors placed at regular intervals beneath the road surface, designed to monitor traffic conditions.
By assessing the speed and flow of vehicles, MIDAS can detect unusual patterns, such as sudden slowdowns, which may indicate an incident or a stationary vehicle.
To complement the MIDAS system, smart motorways also utilise CCTV cameras. These cameras provide real-time visual feedback to control centres, helping operators spot obstructions, including stationary vehicles.
In addition to these, some parts of the smart motorway network have been equipped with a more advanced radar system, known as 'stationary vehicle detection' (SVD). Unlike the passive detection of MIDAS or visual detection via CCTV, SVD actively scans lanes for stranded vehicles.
This proactive approach allows it to identify stationary vehicles notably faster—up to 16 minutes more swiftly than relying on cameras alone.
However, it's worth noting that the implementation of SVD across the network is still in its nascent stages. A study by Highways England disclosed that SVD technology is currently deployed on only about 18% of all-lane running motorways.
Advocacy groups, strongly recommend a more comprehensive roll-out of SVD across all smart motorways. They believe such a move would greatly enhance the safety and efficiency of these roads, ensuring quicker responses to potential hazards and reducing the risks associated with stranded vehicles.
Frequently asked questions