Compare cheap Lamborghini car insurance
✔ Compare cheap Lamborghini car insurance quotes
✔ Over 110 insurance providers
✔ Get a quote in minutes
✔ Save up to £334*
Start a quote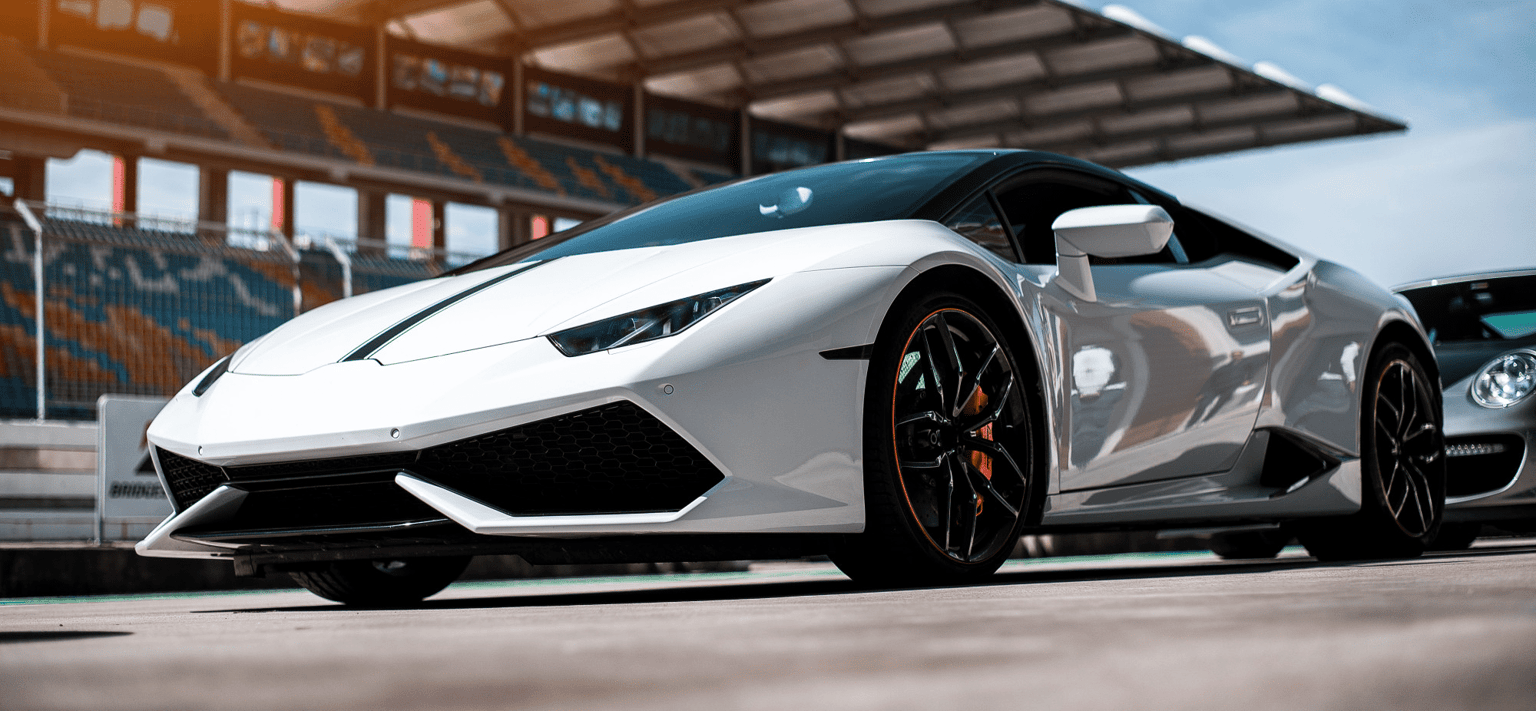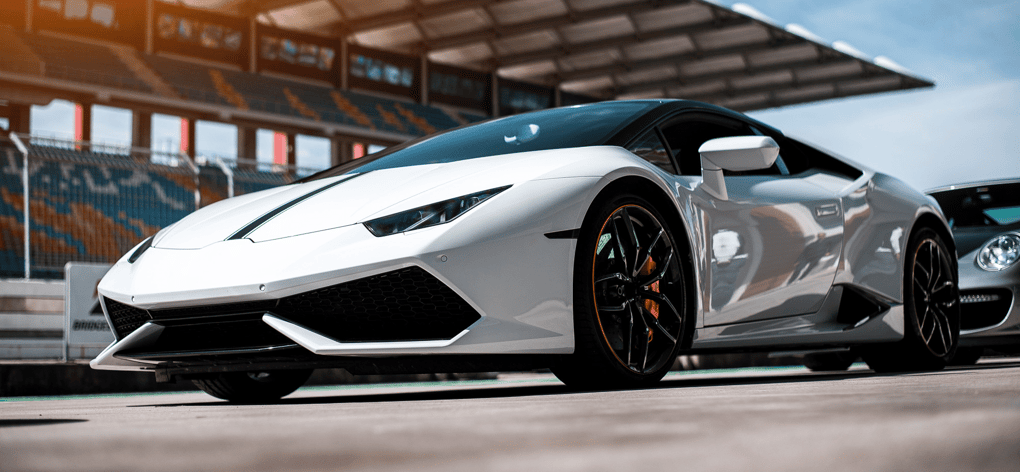 Who are Lamborghini?
Lamborghini, the epitome of Italian supercars, has a fascinating history that dates back to 1963. It all began when Ferruccio Lamborghini, an ambitious entrepreneur, set out to challenge Ferrari by introducing the iconic 350 GTV. However, it was the introduction of the Miura sports coupé in 1966 that truly solidified Lamborghini's place in automotive history.
Despite facing financial difficulties and undergoing bankruptcy in 1978, Lamborghini cars continued to capture the imagination of enthusiasts and celebrities alike. From Britney Spears to Kanye West, Lamborghinis became the vehicle of choice for the rich and famous. Kim Kardashian famously gifted Kanye an Aventador for his birthday, adding to their impressive car collection that already included a white Gallardo.
The Aventador considered the pinnacle of Lamborghini's engineering prowess, is renowned for its mind-boggling performance. With an astonishing 0-60 mph acceleration in just 2.8 seconds and a top speed of 217 mph, it represents the epitome of speed and power. Notable Lamborghini owners extend beyond the realm of music and entertainment, with names like Mariah Carey, Janet Jackson, and Pierce Brosnan joining the exclusive club.
The Lamborghini brand is not only synonymous with luxury and performance but also pays homage to its rich heritage. The iconic raging bull emblem, inspired by the world of bullfighting, symbolizes strength, aggression, and passion. Many Lamborghini models are even named after renowned bull breeds, further emphasising the brand's connection to its roots.
As expected, owning a Lamborghini comes at a premium. These extraordinary vehicles are a symbol of exclusivity and craftsmanship, commanding a price tag that reflects their exceptional design, engineering, and prestige. Lamborghini remains a beacon of automotive excellence, combining Italian flair with unrivalled performance to create truly remarkable driving experiences.
Frequently asked questions
How much does a Lamborghini cost to insure?
The cost of insuring a Lamborghini can be quite high due to several factors, including the insurance group the car is classified under. Generally, the lower the insurance group number, the lower the premium.
Unfortunately, Lamborghinis typically fall into higher insurance groups. Even the entry-level models are classified in insurance group 20, while top-end models like the Aventador are placed in the highest group, group 50.
This means that insuring a Lamborghini can be quite expensive. The advanced carbon-fibre chassis and bodywork of these vehicles come at a significant cost to replace in the event of an accident, and considering the high speeds these cars can achieve, the risk of accidents is always a concern.
If you are under 25 years old, insuring a Lamborghini can be particularly challenging. Insurance providers often consider younger drivers to be higher risk, and securing coverage for such a high-performance vehicle may be an uphill battle.
However, with sufficient financial resources, it may still be possible to get insurance coverage for a Lamborghini.
Ultimately, insuring a Lamborghini requires careful consideration of your individual circumstances and budget. It is a good idea to get quotes from multiple insurance providers and explore all available options to ensure you find the most suitable and cost-effective insurance coverage for your prized Lamborghini.
Can I cut the cost of my Lamborghini insurance?
To cut the cost of your Lamborghini car insurance, there are a few things you can do. Firstly, ensure that you have secure parking for your vehicle, preferably in a locked garage or a secure parking facility. This reduces the risk of theft or damage to your car, which can lower your insurance premium.
Installing an approved tracking device can also help reduce the cost of your insurance. This device allows the location of your Lamborghini to be tracked in case of theft, increasing the chances of recovery and reducing the risk for the insurance provider.
It's important to note that each insurance provider has their own way of calculating risk, so it's worth comparing car insurance quotes from different providers to find the best deal.
Factors such as your location, age, and driving experience can all impact the cost of your premium, so shopping around can help you find the most competitive rates for your Lamborghini insurance.
Where can I find Lamborghini insurance?
Comparoo is the perfect place to find Lamborghini insurance that suits your needs. By simply providing us with some basic information about yourself and your car, we can help you compare insurance quotes from a range of insurance providers.
Our platform allows you to easily navigate through different options, ensuring that you find the right coverage at a competitive price.
With Comparoo, you can save time and effort by accessing multiple insurance quotes in one place. Our goal is to make the insurance comparison process as seamless as possible, giving you the peace of mind that you have explored different options and made an informed decision.
Start comparing Lamborghini insurance quotes with Comparoo today and find the coverage that fits your requirements and budget.
Related: Can you drive a sorn car to MOT without insurance? [...]