Compare cheap Land Rover car insurance
✔ Compare cheap Land Rover car insurance quotes
✔ Over 110 insurance providers
✔ Get a quote in minutes
✔ Save up to £334*
Start a quote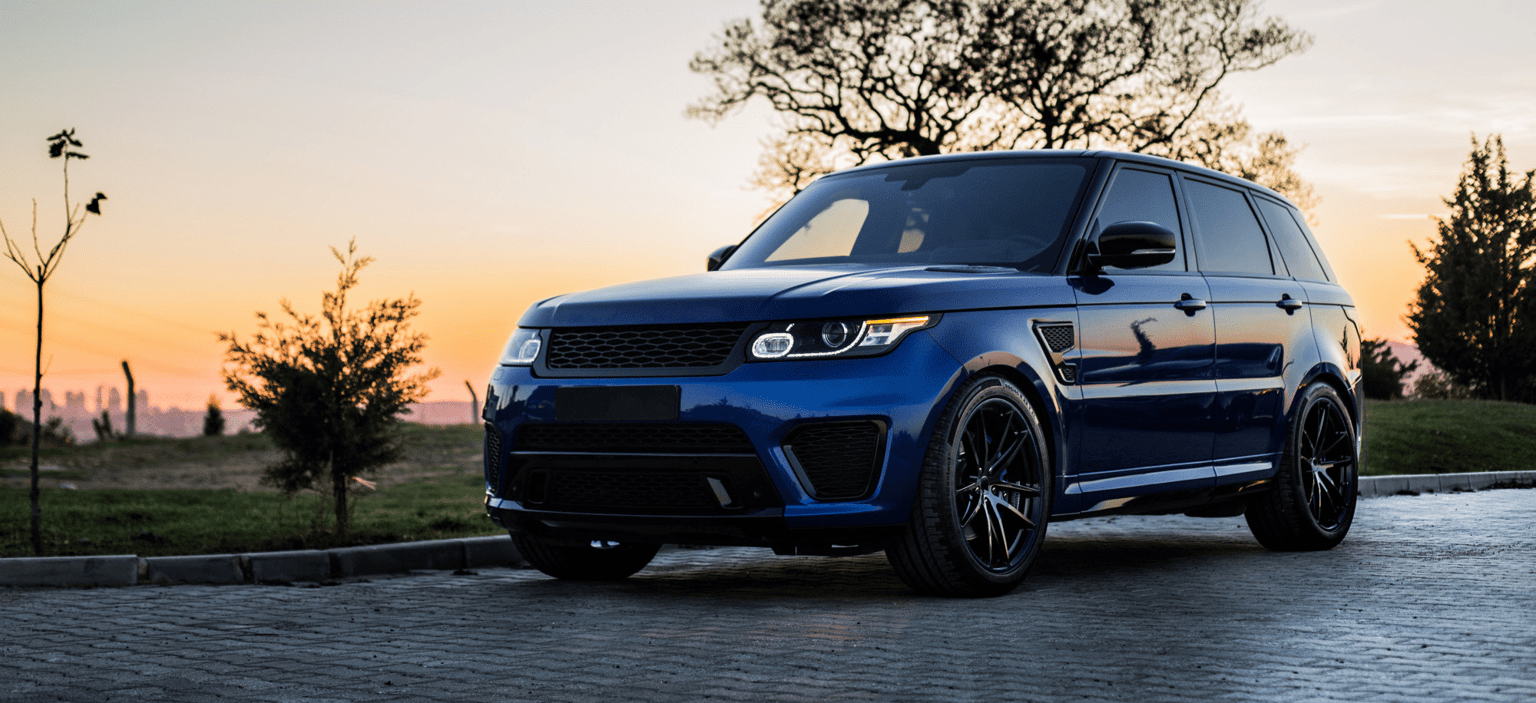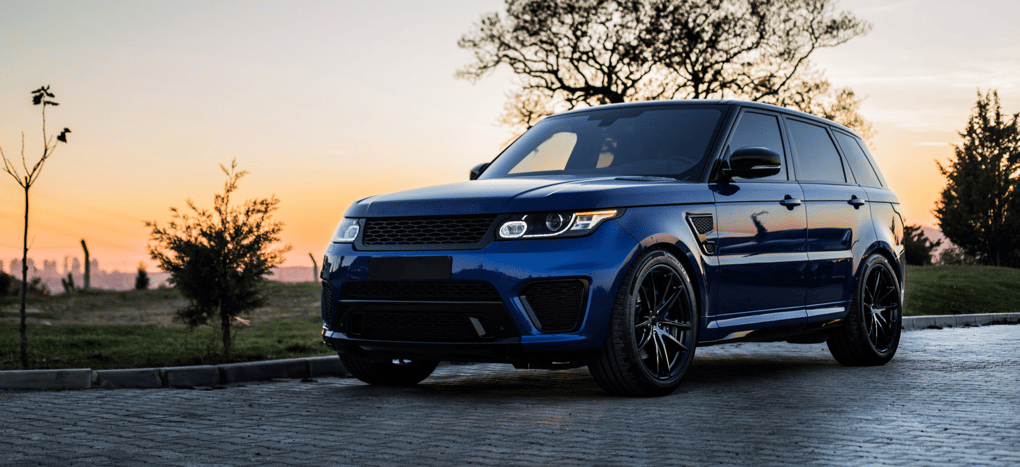 Who are Land Rover?
Land Rover is a prestige British car manufacturer that has been making waves since its establishment in 1948. Renowned for its rugged and versatile four-wheel drive vehicles, Land Rover has become an icon in the automotive industry.
With a rich history and a commitment to engineering excellence, Land Rover offers a diverse line-up of popular models that cater to different needs and preferences.
The Land Rover Discovery is a go-to choice for those seeking a spacious and luxurious SUV, while the Land Rover Defender is hailed as a true off-road legend, renowned for its robustness and capability.
The Land Rover Freelander, on the other hand, appeals to those seeking a compact SUV that offers a perfect blend of comfort and versatility.
What sets Land Rover apart is its unwavering dedication to innovation and cutting-edge technology. From advanced terrain response systems to luxurious interiors, Land Rover vehicles deliver a unique driving experience that combines style, performance, and off-road prowess.
Whether you're navigating through challenging terrains or cruising through city streets, a Land Rover is sure to turn heads with its distinctive design and commanding presence. With a wide range of models and trim levels to choose from, Land Rover offers something for every adventure-seeker and luxury enthusiast.
Despite its prestigious reputation, Land Rover continues to evolve and adapt to meet the changing demands of the automotive market. With a focus on sustainability, Land Rover has also introduced hybrid and electric options, demonstrating its commitment to reducing environmental impact without compromising performance.
For those in search of a vehicle that embodies British heritage, iconic design, and off-road capabilities, Land Rover remains a top choice. With its blend of luxury, durability, and versatility, Land Rover continues to captivate drivers worldwide.
Frequently asked questions
How much does a Land Rover cost to insure?
The cost of insuring a Land Rover is influenced by various factors, including the car insurance group it falls into.
Insurance groups are determined based on factors such as the vehicle's value, performance, and repair costs. Generally, Land Rovers tend to fall into the mid-20s to 30s insurance group range, which is slightly higher than average.
It's important to note that the specific model, trim level, and engine size of the Land Rover can also affect the insurance cost. Higher-end models or those with larger engines may attract higher premiums due to their increased value and performance capabilities.
In addition to the car's insurance group and specifications, personal factors such as your age and location will also impact the cost of insuring your Land Rover.
Younger drivers, particularly those between the ages of 18 and 25, are typically considered higher risk by insurance providers, which may result in higher premiums. Similarly, the area where you live can influence insurance rates, with higher-risk areas potentially leading to increased costs.
To get an accurate estimate of how much it would cost to insure your Land Rover, it's recommended to obtain quotes from multiple insurance providers. Comparing car insurance quotes allows you to find the most competitive rates based on your individual circumstances and desired coverage.
Remember to consider the level of coverage you need, such as comprehensive or third-party, fire, and theft, as this can also impact the overall cost of your Land Rover insurance.
By shopping around and comparing insurance options, you can find a policy that provides the right balance between coverage and affordability for your Land Rover, giving you peace of mind while on the road.
Can I cut the cost of my Land Rover insurance?
Yes, there are several steps you can take to potentially reduce the cost of your Land Rover insurance. Here are some tips to consider:
Add an experienced named driver: Adding an experienced driver, such as a family member, to your insurance policy may help lower the premium. However, it's important to ensure that you are still listed as the main driver, as misrepresenting this information (known as fronting) is illegal and can void your insurance.

Install security features: Enhancing the security of your Land Rover can help lower the insurance premium. Consider installing an alarm, immobiliser, or tracking device, as these additional security measures can act as a deterrent against theft and reduce the risk of your vehicle being stolen.

Avoid modifications: Modifying your Land Rover, such as altering its performance or appearance, can increase insurance costs. Insurance providers may view modifications as higher risks, as they can affect the vehicle's safety and value. Keeping your Land Rover in its original factory condition can help keep insurance premiums more affordable.

Consider telematics insurance: Telematics insurance, also known as black box insurance, utilises technology to monitor your driving habits. By demonstrating responsible driving behaviour, such as adhering to speed limits and driving smoothly, you may be eligible for lower insurance premiums based on your actual driving performance.

Compare insurance quotes: Comparing quotes from multiple insurance providers is a proven way to find competitive rates for your Land Rover. Using a service like Comparoo allows you to easily compare different policies and choose the one that offers the best value for your specific needs.
Remember, the cost of insurance for your Land Rover is influenced by various factors, including your age, location, driving history, and the specific model of your vehicle.
By implementing these cost-cutting strategies and exploring different insurance options, you can increase your chances of finding cheap car insurance for your Land Rover.
Where can I find Land Rover insurance?
At Comparoo, we compare Land Rover car insurance from a wide range of trusted insurance providers in the UK. By using our service, you can easily compare quotes and find the right coverage that suits your needs and budget.
We understand that finding the best Land Rover insurance can be a time-consuming and daunting task. That's why we've made it simple and hassle-free for you. With just a few basic details about yourself and your Land Rover, we'll provide you with a list of quotes tailored to your specific requirements.
By comparing car insurance quotes with Comparoo, you can take advantage of the competitive rates offered by different insurers, ensuring that you find the most suitable coverage at an affordable price. We strive to make the process quick, easy, and transparent, allowing you to make an informed decision about your Land Rover insurance.
Don't waste time searching multiple websites or making countless phone calls to insurance providers. Let Comparoo do the work for you and simplify your search for Land Rover insurance. Start comparing quotes today and find the right insurance policy that offers the best value for your Land Rover.
Related: How to Check Your Car Insurance Claim History [...]