Compare cheap Fiat car insurance
✔ Compare cheap Fiat car insurance quotes
✔ Over 110 insurance providers
✔ Get a quote in minutes
✔ Save up to £334*
Start a quote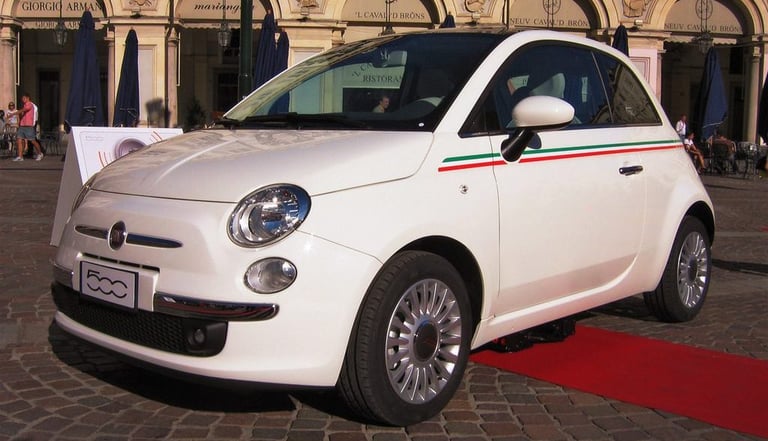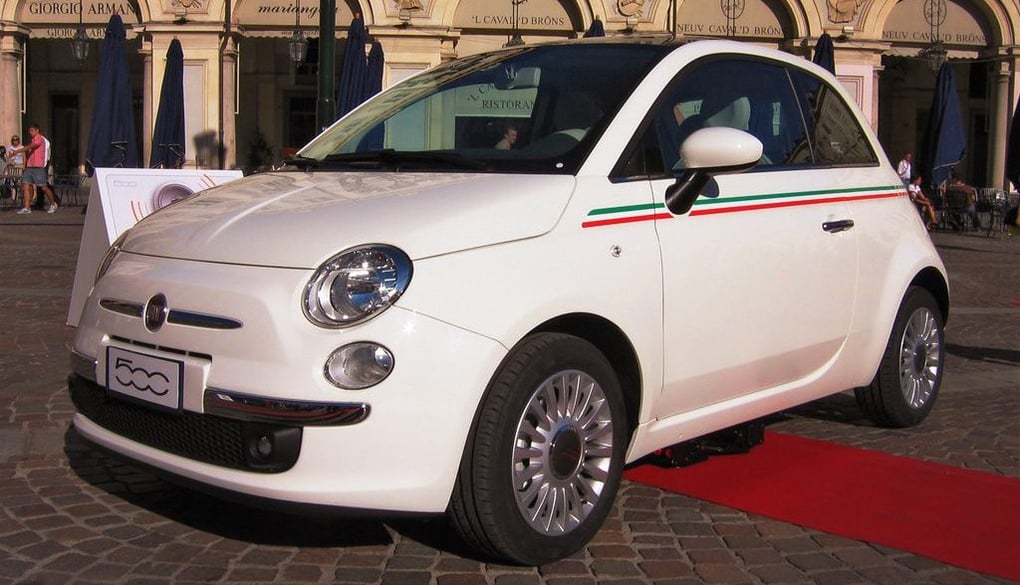 Who are Fiat?
Fiat, a historic Italian car manufacturer, has been a part of the Agnelli family since its inception in 1899. The company, officially known as Fabbrica Italiana Automobili Torino, initially produced a modest 24 cars from its factory in Turin. Over the years, Fiat has grown to become one of Italy's most iconic and influential automotive brands.
Today, Fiat is a prominent member of the Fiat Chrysler Automobiles (FCA) Group, a leading global automotive conglomerate. The FCA Group boasts an impressive portfolio of renowned brands that have left an indelible mark on the motoring industry. Alongside Fiat, brands such as Alfa Romeo, Chrysler, Dodge, Jeep, Lancia, and Maserati are all united under the FCA umbrella.
Fiat is known for its diverse range of vehicles, encompassing everything from compact city cars to high-performance sports cars. The company offers a wide selection of models designed to cater to various customer needs and preferences.
In the UK, Fiat has garnered a loyal following, with popular choices among motorists including the versatile and practical Punto, the stylish and efficient Bravo, the compact and nimble Panda, and, of course, the beloved and iconic Fiat 500.
With a strong heritage, innovative designs, and a commitment to producing vehicles that resonate with drivers, Fiat continues to be a prominent force in the automotive world.
The brand's rich history and reputation for quality craftsmanship have solidified its position as a beloved and trusted choice for drivers seeking style, performance, and Italian flair in their vehicles.
Frequently asked questions
How much do the most popular Fiat models cost to insure?
When it comes to insurance costs, the most popular Fiat models generally fall into the lower insurance groups, making them more affordable to insure compared to higher-group vehicles:
Model Insurance Group:
Panda Group 2
Punto Group 4
Fiat 500 Group 9
These insurance groups are indicative of the typical cost of insuring these models, with lower group numbers generally resulting in lower insurance premiums.
However, it's important to note that insurance costs can still vary depending on various factors such as your age, driving experience, location, and individual circumstances.
To get a personalised Fiat car insurance quotes tailored to your specific needs, you can use our comparison service. By entering a few details about yourself and your vehicle, we can provide you with a list of insurance providers offering competitive rates for Fiat models.
This allows you to compare car insurance quotes and find the best insurance deal that suits your requirements and budget.
Remember, comparing car insurance quotes can help you save money and ensure you're getting the right coverage for your Fiat. So, why not take advantage of our services and start comparing Fiat car insurance quotes today?
How can I cut the cost of my Fiat car insurance?
If you're looking to cut the cost of your Fiat car insurance, there are several strategies you can consider. Here are some effective ways to potentially reduce your premium:
Opt for a telematics policy: Young drivers, in particular, may benefit from a telematics or "black box" insurance policy. This type of policy involves fitting a device to your car that monitors your driving behaviour. Safe driving habits can result in lower insurance premiums over time.

Secure parking: Parking your Fiat overnight on a private driveway or in a locked garage can help lower your insurance premium. Secure parking reduces the risk of theft or damage, which insurance providers take into account when calculating premiums.

Build up a no-claims discount: By driving safely and without making any claims, you can accumulate a no-claims discount over time. This discount rewards your responsible driving behaviour and can significantly reduce your insurance costs.

Limit your annual mileage: Consider how much you actually drive your Fiat on an annual basis. If you can limit your mileage, it may lead to lower insurance premiums. Less time spent on the road decreases the likelihood of accidents or claims.

Avoid modifications: Modifying your Fiat, such as adding aftermarket parts or making performance enhancements, can increase your insurance costs. Insurance providers often view modifications as an added risk. Keeping your car in its original condition can help keep your premiums lower.
Remember, every insurance provider assesses risk differently, so it's essential to compare quotes from different insurers to find the best deal for your Fiat. Using our comparison service, you can easily compare Fiat car insurance quotes from a range of reputable providers in the UK.
By considering these cost-cutting strategies and comparing quotes, you can potentially save money on your Fiat car insurance premium.
Where can I find Fiat car insurance?
If you're looking for Fiat car insurance, our comparison service is here to help.
We provide a convenient and straightforward way to find a car insurance quote that suits both you and your Fiat. By entering a few details about yourself and your car, we can gather quotes from a range of reputable insurance providers.
You'll be able to compare the different options available and choose the one that best fits your needs. Whether you own a Fiat 500, Panda, or any other model, our platform enables you to find competitive Fiat car insurance quotes with ease.
Start comparing now to ensure you get the right coverage for your Fiat at a price that suits your budget.
Related: Can I drive my car home if I've just bought it? [...]