Compare cheap Honda car insurance
✔ Compare cheap Honda car insurance quotes
✔ Over 110 insurance providers
✔ Get a quote in minutes
✔ Save up to £334*
Start a quote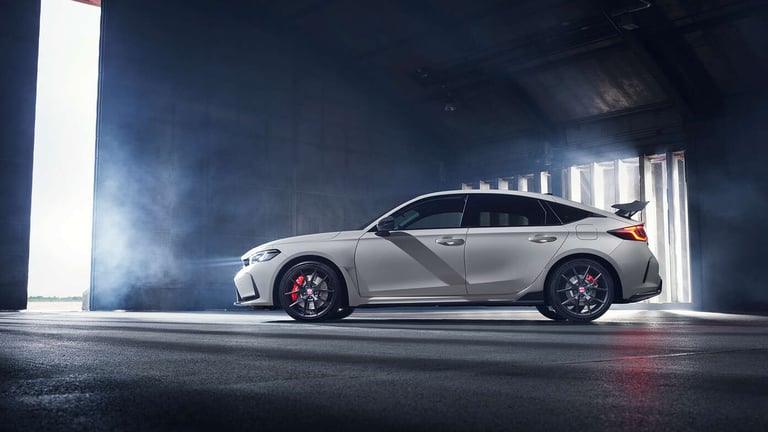 Who are Honda?
Honda is a renowned Japanese company that initially gained popularity as a motorcycle manufacturer. In 1962, they ventured into the car industry with the introduction of the sporty soft top, the S500, at the Tokyo Motor Show. Since then, Honda has expanded its reach globally, establishing factories and sales offices worldwide.
While Honda has achieved great success in motorsports like Formula 1 racing, rallying, and motocross, they continue to produce popular motorcycles and cars for both domestic and international markets.
In the UK, the Honda Jazz is the most affordable model, offering practicality and efficiency. However, our research indicates that the Honda Civic is the most popular choice among Honda car owners.
If you're considering purchasing a Honda, it's worth noting that the brand is highly regarded for its reliability. In fact, What Car? has consistently named Honda as the most reliable used car manufacturer for nine consecutive years. In a 2017 survey, the Honda Jazz received an exceptional 100% rating from owners, highlighting its outstanding performance and customer satisfaction.
Whether you opt for a new or used Honda, you can trust in the brand's commitment to producing dependable vehicles that deliver quality and reliability.
Frequently asked questions
How much does a Honda cost to insure?
Honda cars are generally affordable to insure due to their reliable performance and ease of maintenance.
However, the cost of your Honda insurance will vary based on several factors, including your location, age, and the specific model of your car.
Another significant factor is the insurance group that your Honda falls into.
Insurance groups range from 1 to 50, with lower group numbers typically indicating lower insurance premiums. For instance, the Honda Civic Hatchback is classified in group 8, the Jazz in group 13, and the CR-V in group 24. Keep in mind that these groupings can vary depending on factors such as the car's engine size and trim level.
It's important to note that insurance premiums are also influenced by individual circumstances, such as your driving history and the level of coverage you choose.
By considering these factors and comparing car insurance quotes from different insurance providers, you can find the most suitable and cost-effective insurance policy for your Honda.
Can I cut the cost of my Honda insurance?
Yes, there are several ways you can reduce the cost of your Honda car insurance. One effective method is to maximize your no-claims discount, which rewards you for each year of claim-free driving. By maintaining a clean driving record, you can earn a higher discount and enjoy lower premiums.
Another factor that can influence your insurance cost is where you park your car overnight. If you have access to a secure garage or off-road parking, insurance providers may consider it less risky, leading to potential premium savings.
For young drivers, a telematics policy can be a viable option. This involves installing a black box device in your car to monitor your driving behaviour. By demonstrating responsible driving habits, such as staying within speed limits and avoiding harsh braking, you can prove to insurers that you're a low-risk driver and potentially receive discounted rates.
It's also advisable to shop around and compare car insurance quotes from different insurance providers. Each company calculates premiums differently, so getting multiple quotes allows you to find the most competitive and affordable policy for your Honda.
Where can I find Honda insurance?
At Comparoo, we make it easy for you to find Honda car insurance that suits your needs.
Simply provide us with some basic information about yourself and your Honda, and we'll generate a list of insurance providers offering competitive prices. You can compare the quotes and choose the cover that best fits your requirements, saving you time and effort in searching for insurance independently.
Start comparing Honda car insurance quotes with us today and drive with peace of mind.