Compare cheap Hyundai car insurance
✔ Compare cheap Hyundai car insurance quotes
✔ Over 110 insurance providers
✔ Get a quote in minutes
✔ Save up to £334*
Start a quote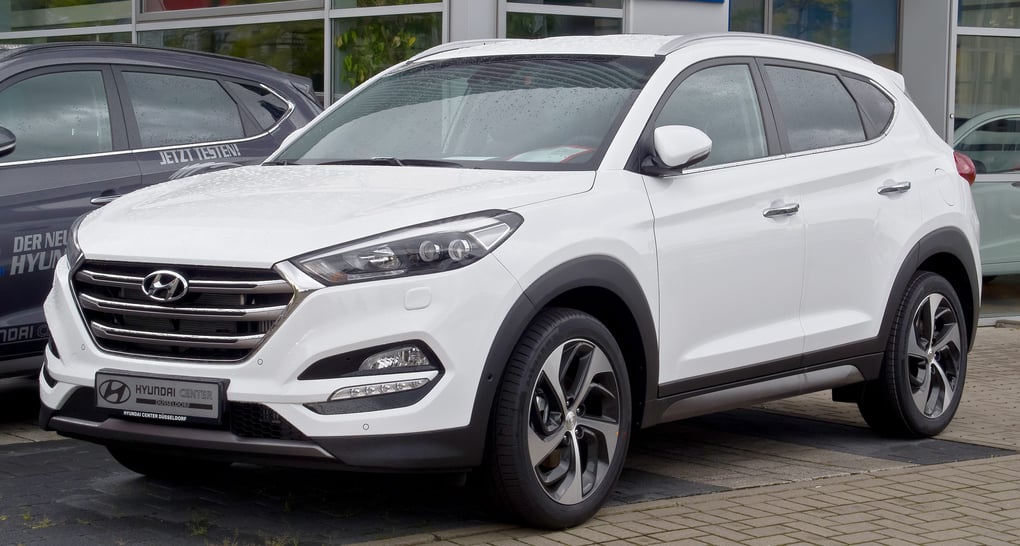 Who are Hyundai?
Hyundai, South Korea's leading car manufacturer, has come a long way since its humble beginnings as a small repair shop. Established in 1967, Hyundai has grown into a global powerhouse known for its stylish and practical vehicles.
The Hyundai line-up offers a range of models to suit different preferences and needs. The 'i' range includes compact and efficient hatchbacks like the i10 and i20, as well as the spacious i30 Tourer and sophisticated i40 Saloon.
One of Hyundai's standout models is the Tucson, a revived SUV that combines a refined driving experience with reasonable running costs. With its sleek design and impressive features, the Tucson competes with popular models like the Nissan Qashqai and Mazda CX-5 in the highly competitive SUV market.
Hyundai continues to innovate and expand its offerings, catering to the evolving demands of modern drivers. With a focus on quality, reliability, and value for money, Hyundai has earned its place as a trusted brand in the automotive industry.
Frequently asked questions
How much does it cost to insure Hyundai cars?
The cost of insuring a Hyundai car will vary depending on various factors, including your age, driving experience, and location.
Additionally, the insurance group that your Hyundai falls into will play a role in determining the cost of your policy. Here is a breakdown of the insurance groups for popular Hyundai models:
| Model | Insurance Group |
| --- | --- |
| Tucson | 12-25 |
| iX35 | 14-22 |
| Santa Fe | 18-30 |
| i10 | 1-7 |
| i40 | 12-20 |
| i20 | 4-15 |
| i30 | 8-28 |
| Coupe | 16-28 |
These insurance groups indicate the level of risk associated with each Hyundai model, with lower numbers typically translating to lower insurance costs. However, it's important to note that other factors, such as your individual circumstances, may also impact the final cost of your Hyundai car insurance.
To find the best coverage at a competitive price, it's best to compare car insurance quotes from multiple insurance providers.
Can I cut the cost of my Hyundai insurance?
Yes, there are several ways you can potentially reduce the cost of your Hyundai insurance premium. Consider the following options:
Telematics Policy: Opt for a telematics or "black box" policy, which uses technology to monitor your driving habits. Safe and responsible driving can lead to lower premiums.

Named Driver: Adding an older and more experienced driver as a named driver on your policy can help lower the cost, as their driving history and experience may be viewed positively by insurers.

Annual Mileage: Limiting your annual mileage can result in lower insurance premiums, as it reduces the risk of accidents and potential claims.

No-Claims Discount: Building up a good no-claims discount by driving claim-free over time can significantly reduce your insurance costs. This is a reward for being a safe and responsible driver.
For additional tips on how to cut the cost of your premium, we recommend checking out our guide on cheap car insurance. It provides more insights and strategies to help you save money on your Hyundai insurance.
Where can I find Hyundai car insurance?
When it comes to finding car insurance for your Hyundai, Comparoo is here to help. Our user-friendly platform allows you to easily compare quotes from a variety of trusted insurance providers.
By providing us with some basic details about yourself and your Hyundai, we can quickly generate a list of quotes tailored to your specific needs. This allows you to conveniently review and compare different policies, ensuring you find the right coverage at a competitive price.
With Comparoo, you can save time and effort by accessing multiple insurance quotes in one place. So, why not give it a try and find the Hyundai car insurance that suits you best?