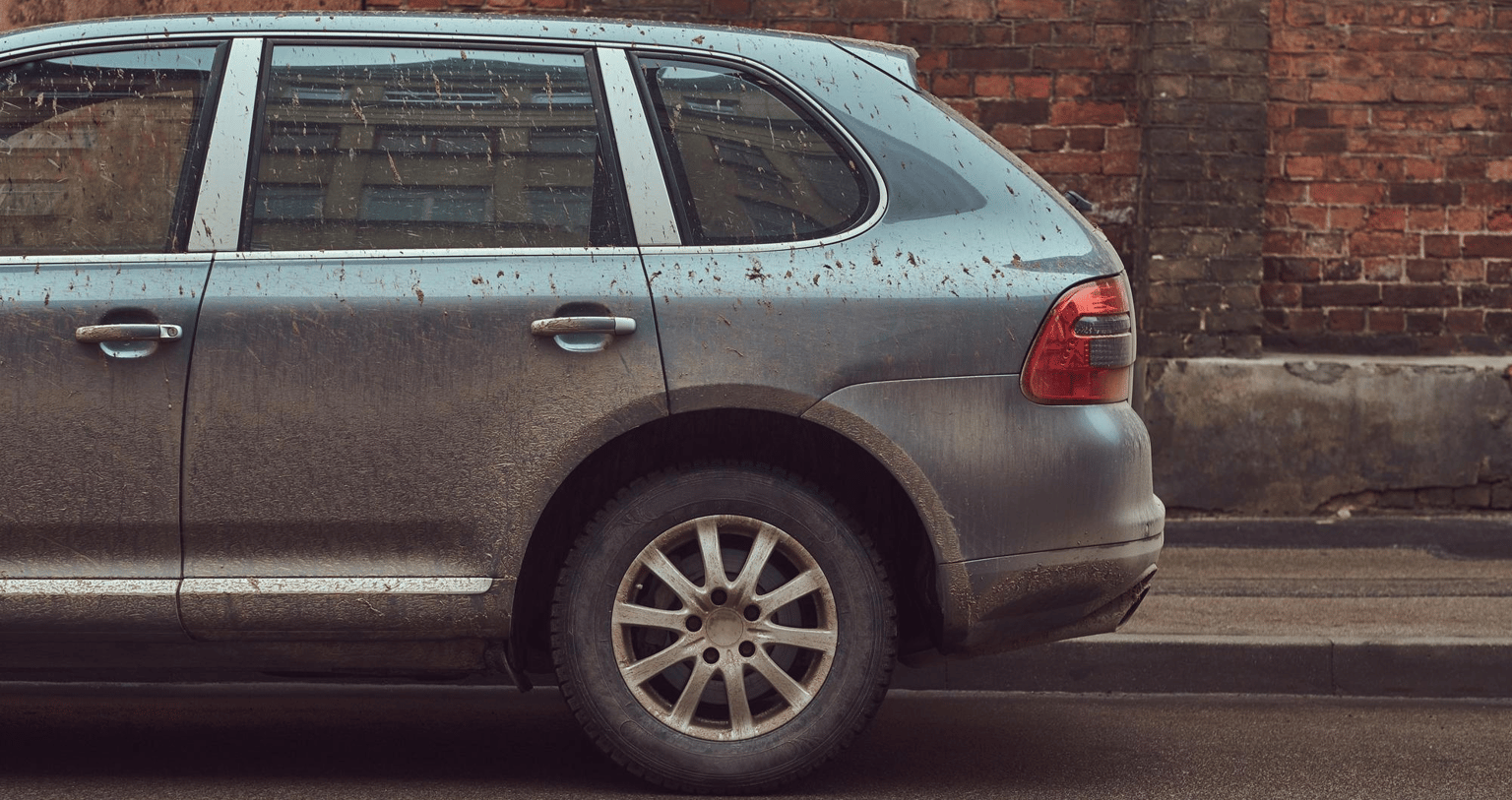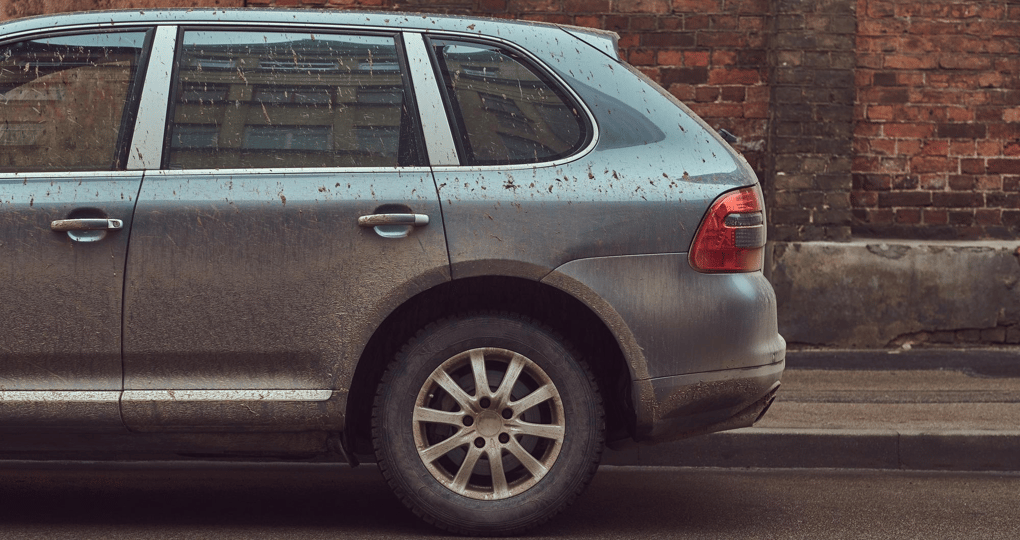 Is parking on the pavement illegal? Unravel the current laws governing pavement parking in the UK and stay informed about potential future changes.
Learn whether pavement parking is prohibited in your local area and during your travels. Stay informed and be a responsible driver!
Can you park on the pavement?
Parking on the pavement is a matter that varies depending on your location within the UK, as each of the four home nations has its own set of laws. Additionally, within England, there are separate regulations for London and other regions.
Pavement parking is characterised by having one or more of a vehicle's wheels on the pavement. While this practice may seem convenient for some motorists, it can create significant difficulties for disabled individuals and children, as it obstructs pedestrian pathways and poses safety hazards.
In recent years, there has been growing concern about the impact of pavement parking on vulnerable road users, leading to discussions and potential changes in legislation.
In Scotland, for example, there are already plans to introduce a nationwide ban on pavement parking to improve accessibility and safety for pedestrians.
In England, the rules differ between London and other areas. In London, a general ban on pavement parking exists, except in cases where local authorities grant specific exemptions.
However, in the rest of England, pavement parking is not explicitly prohibited, unless it causes obstruction or endangers pedestrians. In such cases, parking enforcement officers may issue fines or take other actions to address the issue.
It is essential to be mindful of local regulations and be considerate of others when parking your vehicle. If you encounter challenges finding private or off-street parking, consider alternative solutions such as using designated parking lots or seeking permission from local authorities for exceptional circumstances.
To avoid penalties and ensure the safety and accessibility of sidewalks, it is advisable to refrain from pavement parking wherever possible.
Being aware of the impact this practice can have on pedestrians, particularly those with mobility challenges, encourages responsible parking behaviour and fosters a more inclusive and considerate driving culture.
As local laws may change or evolve over time, staying informed about current parking regulations in your area is crucial. Keep in mind that the ultimate goal is to strike a balance between the convenience of motorists and the safety and convenience of all road users, including pedestrians and vulnerable groups.
By adhering to parking rules and respecting pedestrian rights of way, we can collectively contribute to a safer and more accessible environment for everyone.
Can you park on the pavement in London?
Parking on the pavement in London has been explicitly prohibited by rule 244 of the Highway Code since 1974. The rule states that drivers "MUST NOT park partially or wholly on the pavement in London," making it clear that this practice is strictly forbidden.
While there may be specific locations in London where pavement parking is permitted, these areas are typically signposted, and they are the exception rather than the norm.
Such allowances are usually found in areas where wider pavements and narrower roads make it more feasible. However, as a general rule, pavement parking is not allowed in the capital, and violating this rule can result in a hefty fine ranging from £65 to £130.
It's essential to exercise caution when parking near the kerb, as even accidentally encroaching on the pavement with a single wheel can be considered as parking on the pavement by parking enforcement wardens. They may not differentiate between intentional and unintentional violations, and you could still end up facing a fine.
The strict enforcement of pavement parking rules in London is motivated by several reasons, including pedestrian safety and accessibility. Parking on the pavement obstructs pedestrian walkways, making it difficult for vulnerable road users, such as the elderly, disabled individuals, and parents with prams, to navigate the streets safely.
This practice can lead to potential accidents and create unnecessary hazards for those using the pavements.
To avoid fines and contribute to a pedestrian-friendly environment in London, it's best to refrain from parking on the pavement altogether. Seek out legitimate parking spaces, use designated parking lots, or consider other alternative parking options to ensure you comply with the regulations and promote a safer and more accessible urban landscape for everyone.
Remember to stay updated on any changes in local regulations and be mindful of the impact your parking choices can have on others. By adhering to the rules and showing consideration for pedestrians and fellow road users, we can collectively make London's streets safer and more enjoyable for everyone.
Is it illegal to park on the pavement outside of London?
Parking on the pavement outside of London falls into a legal grey area, with the permissibility varying depending on the local council's obstructing the pavement laws and exemptions specific to the area.
To better understand your legal rights to pavement parking outside London, let's delve into two important rules in the Highway Code that could influence the legality of pavement parking:
Rule 244: Advisory
In London, the Highway Code takes a firm stance, stating that drivers 'MUST NOT' park on the pavement. However, outside the capital, the language changes, and the law advises drivers that they 'SHOULD NOT' park on the pavement unless there are specific signposts permitting it.
This difference implies that, legally speaking, you may have the right to park on the pavement in areas beyond London, as long as your actions comply with other driving laws and regulations.
Learn more about Rule 244: advisory from the Highway Code
Rule 242: The Exceptions
Highway Code rule 242 emphasises that drivers 'MUST NOT' leave their vehicles or trailers in dangerous positions or obstruct the road unnecessarily. Regardless of the permissibility of pavement parking, police officers can penalise you if they deem your parking to be dangerous or cause any obstruction to the road.
This means that even if pavement parking is allowed in a particular area, you could still face consequences if your parking poses a risk to pedestrians, and other drivers, or creates traffic issues.
Receiving a Fixed Penalty Notice is a possible outcome for such parking offences, which could result in a fine and, in some cases, penalty points on your driving licence. The actual fines for parking violations vary between different local councils but generally amount to around £70.
Learn more about Rule 242: The exceptions from the Highway Code
Given the legal ambiguities and the potential consequences, it is advisable to exercise caution when parking on pavements outside London. Always prioritise the safety of pedestrians and other road users, and refrain from parking in a manner that could create unnecessary obstructions or hazards.
Be aware of any local rules and signage that may impact your parking decisions and respect the needs of the community to maintain a safer and more orderly road environment.
Is parking on the pavement outside my house allowed?
Parking on the pavement outside your house is generally not allowed unless you reside on a private road. It's important to understand that the pavement outside your house is considered part of the public highway, and as such, you do not have an exclusive right to park there.
If you or someone in your household is disabled and requires special parking arrangements, you should apply to the council for a dedicated parking bay to be painted on the road outside your home. This designated parking bay provides a legal and more accessible solution compared to parking on the pavement.
Applying for a disabled parking bay involves contacting your local council and providing evidence of the need for the dedicated space, such as a blue badge or other relevant documentation. The council will assess your request and, if approved, paint a marked bay on the road reserved exclusively for your use.
Parking on the pavement can create obstacles for pedestrians, especially those with mobility challenges, as it restricts their safe passage on the sidewalk. It can also lead to potential damage to the pavement and obstruct the flow of foot traffic, causing inconvenience and potential hazards for the community.
By getting a designated parking bay through the proper channels, you can ensure that you have a suitable and legal parking solution that accommodates your needs while maintaining a pedestrian-friendly environment.
It's crucial to be considerate of others and adhere to parking regulations to promote safety and accessibility for everyone in the neighbourhood.
When will the parking on pavement law change?
The future of pavement parking laws across the UK is expected to undergo significant changes, aiming for a total ban in the long run. However, at present, the regulations regarding residential street parking differ depending on the country:
In England:
In 2020, the UK government initiated a consultation process to address the pavement parking issue throughout England. The topic garnered immense public interest, with over 15,000 responses received. Three potential solutions were proposed during the consultation:
Improving the Traffic Regulation Order (TRO) process: This option allows local authorities to prohibit pavement parking through existing regulations.
Legislative change for local authority enforcement: The government considered empowering local authorities with civil parking enforcement powers to take action against 'unnecessary obstruction of the pavement.'
London-style pavement parking prohibition throughout England: This option would entail implementing a blanket ban on pavement parking, similar to what is already in place in London.
A final decision on the approach will be announced following a comprehensive review of the consultation responses. The government aims to strike a balance between the concerns of pedestrians and the practicality of enforcement.
In Scotland:
Scotland took the lead in 2019 by becoming the first country in the UK to introduce a nationwide ban on pavement parking. The Transport (Scotland) Bill, passed by the Scottish Parliament, paved the way for this prohibition.
In 2023, the Scottish Government initiated a consultation period to gather feedback and insights on the proposed regulations. The consultation focuses on defining a detailed procedure for local authorities when enforcing the new legislation.
Once the consultation period ends, all responses will be thoroughly analysed, published, and utilised to develop further legislation.
In Wales:
The Welsh Government was set to commence public consultation in April 2023 on using existing legislation to address pavement parking. However, this consultation was postponed, indicating that there will be no immediate changes to the law before the end of 2023, as originally expected.
Consultation is now anticipated to begin in 2024, aiming to explore effective ways to tackle the pavement parking issue while considering the unique needs of Welsh communities.
In Northern Ireland:
Currently, Northern Ireland does not have a blanket ban on pavement parking. However, parking tickets can be issued for parking on pavements in built-up areas, on yellow lines, and in areas where signage prohibits it.
Northern Ireland authorities have proposed three options to tackle pavement parking:
Introduce individual bans: This option involves implementing specific bans using existing powers held by the Department.
Outright ban with exceptions: Consider an outright ban on pavement parking, possibly with certain exemptions in special cases.
Enforce against obstructive parking: Introduce powers to allow the Department's Traffic Attendants to enforce against vehicles found to be parked on the pavement, causing obstructions.
As the situation evolves, Northern Ireland will explore the most effective approach to address the concerns surrounding pavement parking while ensuring road safety and accessibility.
In conclusion, the future of pavement parking laws is a subject of ongoing review and consultation across the UK. As local governments and authorities work towards finding the best solutions, it is essential for motorists to stay updated on the latest regulations in their respective regions and to be considerate of pedestrians' needs when parking on residential streets.
Frequently asked questions
Related: What happens if my car is written off? [...]