New driver car insurance is specifically designed for individuals who have recently passed their driving test and received their driver's licence or have limited driving experience. It comes with higher premiums due to the perceived higher risk associated with new drivers.
Factors such as age, vehicle type, driving record, and location can affect the insurance cost. Specialised policies, like telematics or "black box" insurance, monitor driving behaviour to determine premiums.
New drivers should research providers, compare car insurance quotes, and focus on building a good driving record to secure more affordable rates in the future.
Do new drivers need car insurance?
Yes, it is mandatory for all drivers, including new drivers, to have car insurance when operating a vehicle on public roads in the UK. This legal requirement ensures that drivers are financially protected in the event of an accident or damage caused to another party. Driving without insurance is a serious offence and can lead to severe consequences when caught by the police.
Car insurance provides coverage for various situations, such as collisions, theft, fire, and damage to property or other vehicles. It helps alleviate the financial burden that may arise from such incidents by compensating for repair costs or providing liability coverage for injuries sustained by others.
For new drivers, getting car insurance may be a crucial step in the process of learning to drive and gaining experience on the road. Insurance companies generally consider new drivers to be at higher risk due to their lack of driving history and experience. As a result, the insurance premiums for new drivers may be relatively higher compared to more experienced drivers.
What type of new driver car insurance do I need?
When it comes to new driver car insurance, there are three main types of coverage to consider:
When selecting the appropriate type of insurance for new drivers, it's essential to consider personal circumstances, budget, and individual risk tolerance. While fully comprehensive insurance offers the most comprehensive coverage, it may not always be the most cost-effective choice for all drivers. Evaluating different insurance options and comparing quotes from various providers can help new drivers find the most suitable coverage that meets their needs and budget.
It's worth noting that insurance premiums for new drivers can be higher compared to more experienced drivers due to the increased perceived risk associated with less driving experience. However, as new drivers gain experience and maintain a good driving record, insurance premiums may decrease over time.
Ultimately, the choice of new driver insurance depends on personal preferences, budgetary constraints, and the level of coverage desired. Taking the time to research and understand the options available can help new drivers make informed decision and ensure they are adequately protected on the road.
How much is new driver car insurance?
The cost of car insurance for new drivers can vary based on several factors, such as location and the type of vehicle being insured. Insurance providers consider various risk factors when determining premiums for new drivers. Here are some key points to consider:
Multiple factors affecting premiums: The price you pay for car insurance depends on various factors, including your age, driving experience, location, the type of car you drive, and even your gender. New drivers, especially those under 25, often face higher insurance premiums due to their limited driving experience and perceived higher risk.

Higher premiums for new drivers: According to available data, new drivers under the age of 25 can pay up to £1,459 annually for their car insurance, while the average cost across all age groups is up to £632. These higher premiums reflect the increased risk associated with less driving experience and statistically higher accident rates among younger drivers.

Risk assessment by insurance providers: Insurance companies determine premiums based on risk assessments. New drivers with limited experience are considered more likely to be involved in accidents, leading to higher insurance costs. As drivers gain more experience and demonstrate responsible driving habits, premiums can gradually decrease.

Ways to reduce insurance costs: While new drivers may face higher premiums initially, there are ways to potentially lower the cost of car insurance. Some strategies include opting for a car with a smaller engine size, maintaining a good driving record, completing advanced driving courses, considering telematics insurance policies that monitor driving behaviour, and comparing quotes from different insurance providers to find the most competitive rates.

Gradual decrease in premiums: As new drivers gain experience and maintain a clean driving record, insurance premiums tend to decrease over time. Building a history of responsible driving, avoiding accidents, and adhering to traffic laws can contribute to lower insurance costs in the future.
It's important for new drivers to understand that while car insurance premiums may initially seem high, they are a necessary investment to protect against financial liabilities and unforeseen events on the road.
Shopping around for the best insurance deals and taking steps to improve driving skills and maintain a good driving record can help mitigate costs over time.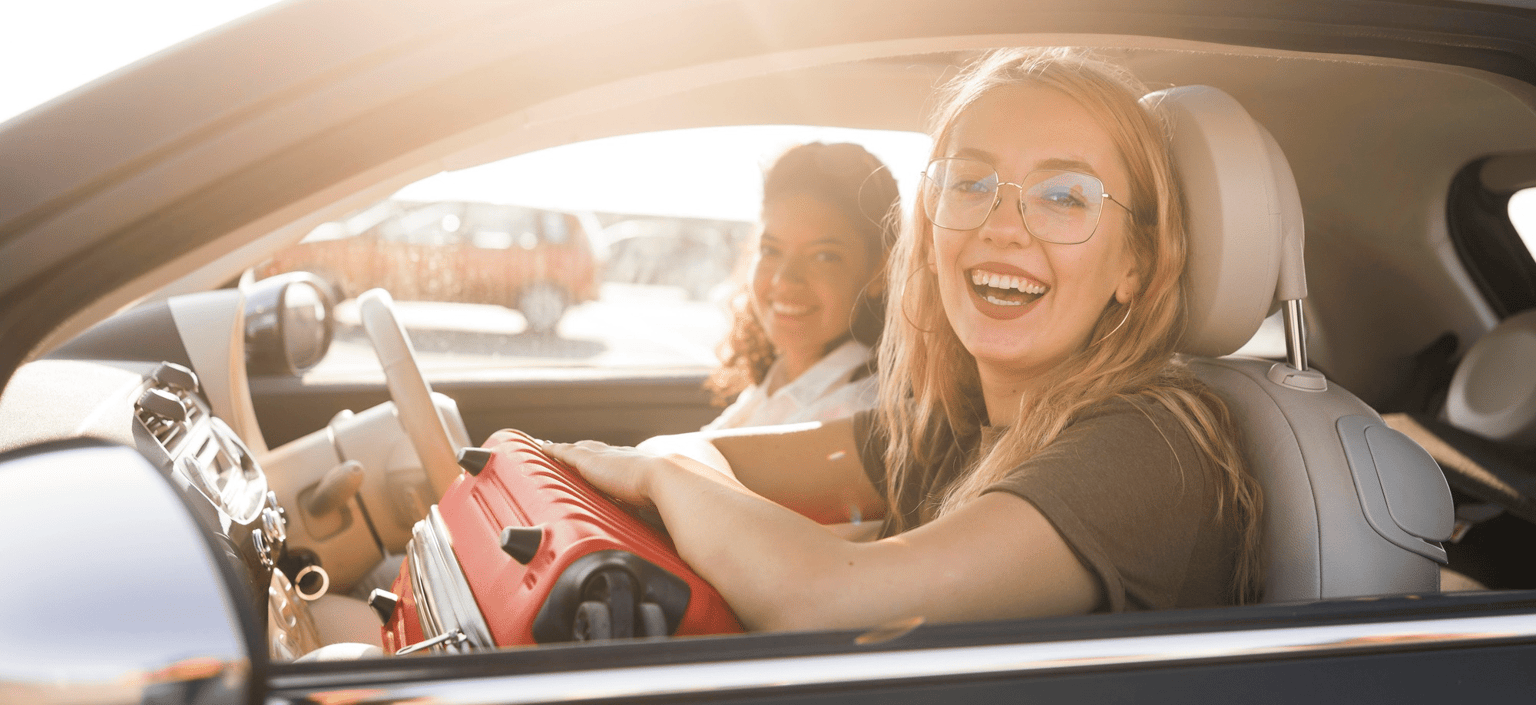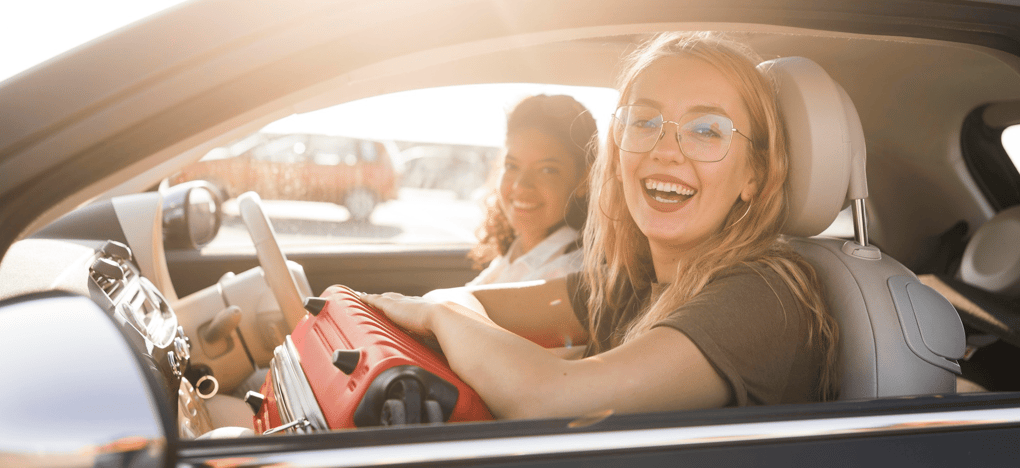 Why is new driver car insurance so expensive?
Car insurance tends to be more expensive for new drivers due to several key factors:
Despite the higher costs, there are ways new drivers can save on their first-time car insurance:
By being proactive and exploring different options, new drivers can mitigate the higher costs associated with car insurance and potentially find more affordable coverage.
How to get the cheapest new driver car insurance
As a new driver, there are several strategies you can employ to potentially obtain cheaper car insurance. Consider the following tips:
By implementing these strategies, new drivers can increase their chances of securing cheaper car insurance while maintaining adequate coverage. Remember to thoroughly research and review the terms and conditions of each policy to ensure it meets your specific requirements.
What other new driver car insurance options are there?
In addition to the basic coverage options for new driver insurance, there are several additional extras that you can consider adding to your policy. These extras can provide added protection and convenience. Here are some common options:
Breakdown cover: Many insurance providers offer breakdown cover as an optional extra, or you can purchase it separately. Before adding this to your policy, check if you already have breakdown cover through other means, such as a bank account package or car dealership offer.

Courtesy car cover: This provides you with a replacement vehicle while your car is being repaired following an accident or breakdown. It ensures you can continue with your daily activities even if your car is temporarily out of commission.

Personal accident cover: If you have third-party or third-party, fire and theft cover, you might want to consider personal accident cover. It allows you to claim compensation if you or your passengers sustain injuries in an accident.

Windscreen cover: This covers the cost of repairing or replacing a damaged windscreen. It can be especially useful if you frequently drive on roads where chips or cracks in the windscreen are more likely to occur.

Key cover: Key cover provides protection in case your car keys or fob are lost, damaged, or stolen. It covers the cost of replacement and any associated locksmith fees.

Legal protection: Legal protection helps with the costs associated with legal disputes, such as someone making a claim against you or if you are accused of a motoring offence. It can provide financial support for legal fees and other legal expenses.

Misfuelling cover: Misfuelling cover protects you if you accidentally fill up your car with the wrong type of fuel. It can cover the costs of draining and flushing the fuel system, as well as any necessary repairs.
It's important to note that some of these extras might already be included as standard in certain insurance policies. Therefore, it's advisable to compare different deals to determine which offers better value for money and meets your specific needs.
Carefully review the terms and conditions of each policy to understand the extent of coverage provided by these extras.
How long are you considered a new driver?
The duration of being considered a new driver can vary among insurance providers, but it generally refers to individuals who have recently got their driver's licence and have no driving history. Here are some key points to consider:
Passing the driving test: Typically, the moment you pass your driving test and receive your driver's licence, you are initially considered a new driver.

No driving history: As a new driver, you have no prior record of driving experience or accumulated no-claims bonus, which is a discount applied to insurance premiums for each claim-free year.

Building a no-claims bonus: As you continue driving without making any claims, you can start to accumulate a no-claims bonus. This bonus demonstrates a history of responsible driving and can lead to lower insurance premiums over time.

Varying perspectives: Different insurance providers may have their own criteria and timeframes for considering someone as a new driver. Some insurers might extend the new driver classification for a certain period, such as one to three years, while others may reassess your status sooner.
It's important to note that the transition from being a new driver to an experienced driver varies based on individual circumstances and driving history. As you gain more driving experience and maintain a claim-free record, you should see a gradual decrease in your insurance premiums.
It's advisable to contact your insurance provider directly to inquire about their specific guidelines regarding the duration of being considered a new driver and the potential impact on your premiums as you progress.
What do I need to get a new driver car insurance quote?
When looking for a new driver insurance quote, you will typically be required to provide specific information about yourself and your vehicle. Here are the key details that insurance providers generally request:
Vehicle registration: You will need to provide the registration number of the car you wish to insure. This helps insurers determine the specific make, model, and age of the vehicle.

Usage of the car: You will be asked about the primary use of your car, such as personal use, commuting, or business use. The purpose for which you use the vehicle can impact the insurance premium.

Car storage location: Insurance providers will ask where you keep your car when it's not in use. Whether it is parked on the street, in a garage, or on private property can affect the risk assessment and pricing of your insurance policy.

Annual mileage: You will need to provide an estimate of your anticipated annual mileage. The distance you drive each year can impact the insurance premium, as higher mileage generally increases the risk of accidents.

Residential address: Insurance companies consider the area where you live as it can affect the likelihood of theft, vandalism, or accidents. Different regions may have varying levels of risk associated with them, influencing your insurance quote.

Driving history: You will be asked about your driving history, including details about any previous claims, accidents, or driving convictions. Your driving record is a significant factor in determining your insurance premium, as a history of accidents or violations may indicate a higher risk.
By providing these details, insurance providers can assess the level of risk associated with insuring you as a new driver and provide you with accurate quotes.
Remember to provide accurate and up-to-date information to ensure that the quotes received reflect your specific circumstances otherwise your insurance policy could be invalid.
Frequently asked questions
Video by cottonbro studio