Compare cheap Skoda car insurance
✔ Compare cheap Skoda car insurance quotes
✔ Over 110 insurance providers
✔ Get a quote in minutes
✔ Save up to £334*
Start a quote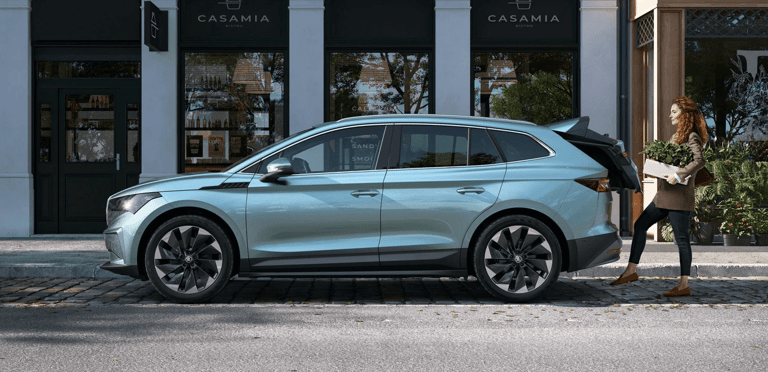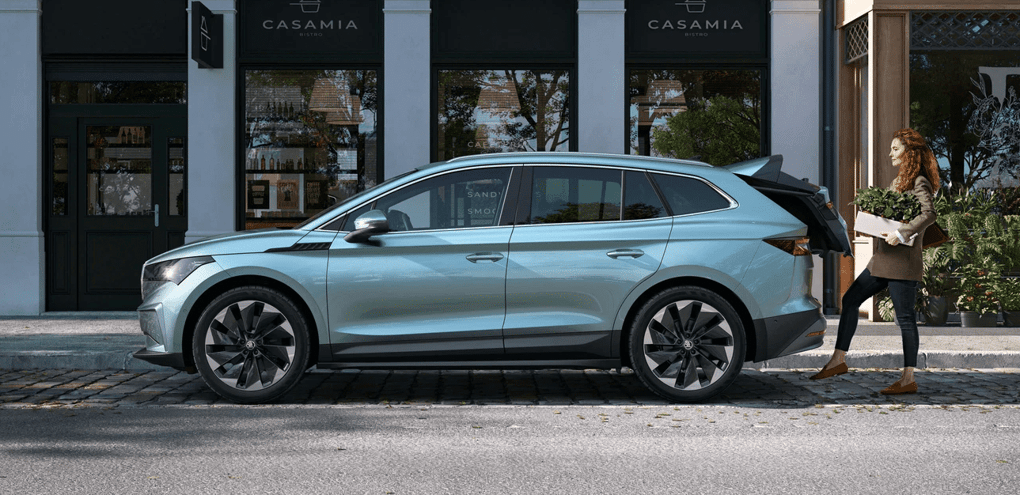 Who are Skoda?
Skoda, a revered automobile manufacturer, traces its roots back to 1895 when it was initially a bicycle production company. Following their inception as a bicycle firm, they transitioned into the realm of car manufacturing after half a century, in 1945, after surviving the tumultuous periods of two World Wars and the era of Soviet domination.
Over the years, Skoda was often ridiculed for being behind the curve in terms of automobile advancements, a perception that they managed to shake off following the launch of their ground-breaking Octavia model in 1997. This marked the beginning of Skoda's rise in the competitive global automobile industry.
After undergoing a significant transformation, Skoda is now under the umbrella of the Volkswagen Group, having joined in 1990. This partnership has greatly contributed to their ongoing success and recognition as a reputable car manufacturer.
Despite facing initial challenges and fierce competition from more established brands, Skoda has successfully managed to carve out a niche for itself. It's not surprising that their efforts have been recognised and rewarded; their highly-rated Kodiaq model clinched the 2018 Autoexpress Large SUV of the Year award, and was named the Best Seven Seater by Parker in the same year.
The Skoda Kodiaq is renowned for its spacious interior and sleek design, providing a smooth and comfortable ride. It competes favourably with rivals such as the Land Rover Discovery Sport and the Hyundai Santa Fe in the Large SUV category.
Skoda also offers an array of other models to cater to diverse market needs. Their Citigo model, an economical and practical urban vehicle, offers excellent value for money.
Meanwhile, the uniquely-designed Yeti hatchback is an affordable option featuring 4×4 handling capability, offering an excellent choice for those in search of versatility at a reasonable price point. Thus, Skoda has effectively established itself as a versatile and reliable automobile brand.
Frequently asked questions
How much does a Skoda cost to insure?
The insurance premium for a Skoda vehicle varies based on various personal factors such as the driver's age, driving experience, where you live, and more. In addition to these, insurance providers also consider the vehicle's insurance group, which is a categorisation system that ranges from group 1 (the least expensive to insure) to group 50 (the most expensive to insure).
The insurance group of a car is determined by a multitude of factors such as the car's overall value, the cost of repairs, the price of its parts, its performance capabilities, and the incorporated security and safety features. This system is designed to provide an objective measure of the risk and cost associated with insuring a particular vehicle.
For Skoda vehicles, the insurance groups vary considerably depending on the specific model and engine type. The following table provides an overview of the range of insurance groups for different Skoda models:
| Model | Insurance Groups |
| --- | --- |
| Roomster | 4-15 |
| Yeti | 9-24 |
| Rapid | 7-19 |
| Citigo | 1-4 |
| Octavia | 12-29 |
| Superb | 12-29 |
| Fabia | 2-14 |
| Kodiaq | 12-23 |
The insurance group for each model corresponds with the risk and cost associated with the specific model. For example, the Skoda Citigo, which falls within the 1-4 insurance group range, will likely have lower insurance premiums than the Skoda Superb, which falls within the 12-29 insurance group range. This variability highlights the importance of considering insurance costs when choosing a vehicle model.
Can I cut the cost of my Skoda car insurance?
Yes, there are multiple strategies you can employ to potentially reduce the cost of your Skoda car insurance, even though the average premiums for Skoda vehicles are generally considered quite reasonable. Here are a few tactics that might help you save:
Limiting Your Annual Mileage: Reducing the number of miles you drive annually can significantly decrease your insurance premium. Insurers often consider the distance you cover in a year when calculating your risk level, with the rationale being that the less you drive, the less likely you are to be involved in an accident.

Building a No-Claims Discount: Maintaining a clean driving record over time can earn you a substantial no-claims discount. This means that for each year you do not make an insurance claim, your premium could be reduced, recognising you as a low-risk driver.

Increasing Your Voluntary Excess: The voluntary excess is the amount you agree to pay towards any claim you make. By voluntarily increasing this amount, you can lower your premium. However, it's crucial to ensure that the excess is set at an affordable level for you, as you'll need to pay this amount in the event of a claim.
Younger drivers, who typically face higher insurance premiums due to their perceived risk, may find additional savings by following the above tips, as well as considering other factors.
For instance, completing a recognised driving course such as the Pass Plus in the UK could result in discounts. Likewise, fitting your Skoda with an approved security device or parking it in a garage or off-street overnight could also lower the premium.
Finally, carefully considering the insurance implications when choosing your Skoda model and engine type can also result in considerable savings. Always remember to shop around and compare car insurance quotes to ensure you're getting the best deal possible.
Where can I find cheap car insurance for a Skoda?
Skoda vehicles are often praised for their reliability, affordability, and style, and the cost of insuring these cars tends to be quite reasonable as well.
To find the most competitively priced car insurance for your Skoda, it's highly recommended to compare car insurance quotes from various providers to get the best deal.
By doing this, you'll be able to gauge the range of available options and select the one that offers the best value for your specific needs. Start exploring today to see how much you can save on your Skoda car insurance.
Related: Can I drive my car home if I've just bought it? [...]