Compare cheap Seat car insurance
✔ Compare cheap Seat car insurance quotes
✔ Over 110 insurance providers
✔ Get a quote in minutes
✔ Save up to £334*
Start a quote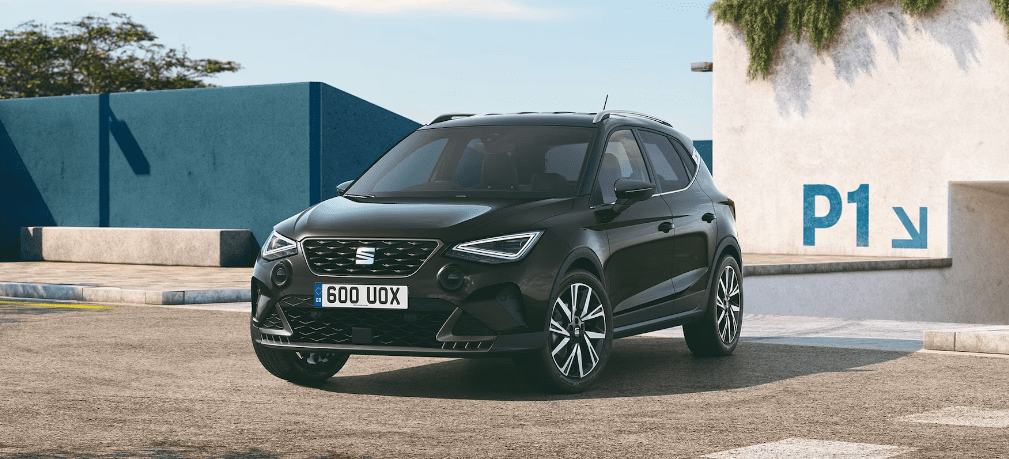 Who are SEAT?
SEAT, an acronym for Sociedad Española de Automóviles de Turismo, is a renowned automobile manufacturer based in Spain. Its journey commenced in 1953 when it started producing small, practical vehicles in its Barcelona plant.
Since its inception, SEAT has grown phenomenally, establishing itself as the top automotive company in Spain, highly respected for its reliable and durable vehicles.
As of today, SEAT operates under the aegis of the Volkswagen Group, a German automotive behemoth, which has further bolstered SEAT's reputation and market presence.
The influence of Volkswagen's superior design and manufacturing ethos is markedly visible in SEAT's continuously evolving car models, showcasing quality, comfort, and innovation.
One of SEAT's most iconic models is the Ibiza, which is hugely popular, particularly in the UK. The Ibiza has won acclaim for its sharp design, competitive pricing, and advanced features, making it a strong contender in the supermini category.
Its appeal is evidenced by the recognition it received from WhatCar?, a reputable automotive publication, which named it the Best Small Car of 2018. SEAT Ibiza holds its own in the market, presenting strong competition to vehicles like the Ford Fiesta and the somewhat more expensive Volkswagen Polo.
Over the decades, SEAT has extended its portfolio to include a range of cars from small city cars to family-friendly SUVs and performance vehicles under its Cupra sub-brand, each embodying the company's commitment to innovative design, advanced technology, and reliability.
Whether in the domestic Spanish market or globally, SEAT continues to make significant contributions to the automotive industry.
Frequently asked questions
How much does it cost to insure a SEAT?
The cost of insuring a SEAT, much like any other vehicle, is contingent on a myriad of factors, including but not limited to, the specific model of the car and the insurance group it's classified under.
Typically, cars are classified into 50 insurance groups in the UK, with 1 being the lowest and 50 being the highest. The lower the group, the cheaper the insurance tends to be.
Different models of SEAT cars may fall into different groups. For instance, a SEAT Ibiza, a small city car, would likely be in a lower insurance group, thus cheaper to insure compared to a SEAT Ateca, a larger SUV model, which would likely be in a higher insurance group.
In addition to the model and insurance group, several other considerations can significantly influence the insurance cost. These include factors like the driver's age, driving experience, claims history, and even the area where the driver lives.
Higher-risk drivers, such as those with multiple accidents or traffic violations, may face higher insurance costs. Similarly, living in areas with high crime rates or high incidences of car accidents can also increase insurance premiums.
It's also worth noting that the level of coverage you choose will affect the cost as well. Comprehensive insurance coverage, which covers a wide range of potential damages, will be more expensive than third-party, fire, and theft coverage. Finally, any optional extras added to the policy, like breakdown cover or courtesy car cover, will also affect the cost.
As such, it's always a good idea to shop around and get several insurance quotes before settling on a provider. By comparing prices and coverage, you can ensure you get the best deal for your SEAT car insurance.
Can I cut the cost of my SEAT insurance?
Yes, there are ways to potentially decrease the cost of your SEAT car insurance.
A noteworthy point is that SEAT vehicles are equipped with a variety of safety features that could lead to lower insurance costs. For example, electronic stability control, hill hold control, and SEAT's Front Assist emergency braking system come as standard fittings in many of their models.
These systems can mitigate risks, thus potentially reducing the probability of claims, which could result in lower premiums.
The SEAT Ibiza, renowned for its exceptional driving experience, is particularly favoured by younger drivers. However, younger drivers often face high insurance premiums due to their lack of driving experience.
Fortunately, there are numerous approaches you can consider to potentially lower your insurance premium:
Adding a more experienced driver to your policy: If you include an older, more experienced person as a named driver on your policy, it may help reduce your insurance premium. However, ensure that you're listed as the main driver if you're the person driving the car most frequently. Misrepresenting this is called 'fronting' and is considered insurance fraud.

Telematics policy: Opting for a black box policy, where a device is installed in your car to monitor your driving habits, could lower your insurance costs, especially if you're a safe and responsible driver.

Reducing your annual mileage: If you limit the distance you drive each year, you could see a reduction in your premium. However, it's essential to provide an accurate estimate; underestimating your mileage could invalidate your policy.

Shopping around: Getting multiple quotes and comparing prices can help you find the best possible deal for your car insurance. Each company uses its formula to calculate rates, so prices can vary significantly.

Improving security: If your car is fitted with an approved alarm, immobilizer, or tracking device, it may reduce your insurance premium.
For additional strategies on decreasing your car insurance cost, you might want to check our compilation of top tips for affordable car insurance. Remember, every little bit helps when it comes to saving on your car insurance.
Where can I find SEAT insurance?
Getting cheap car insurance for your SEAT can be achieved by comparing quotes from various insurance providers.
At Comparoo, we compare over 110 of the UK's more trusted insurers so you can get car insurance quotes and secure the best deal.
You can then analyse and choose the provider that best aligns with your specific requirements.