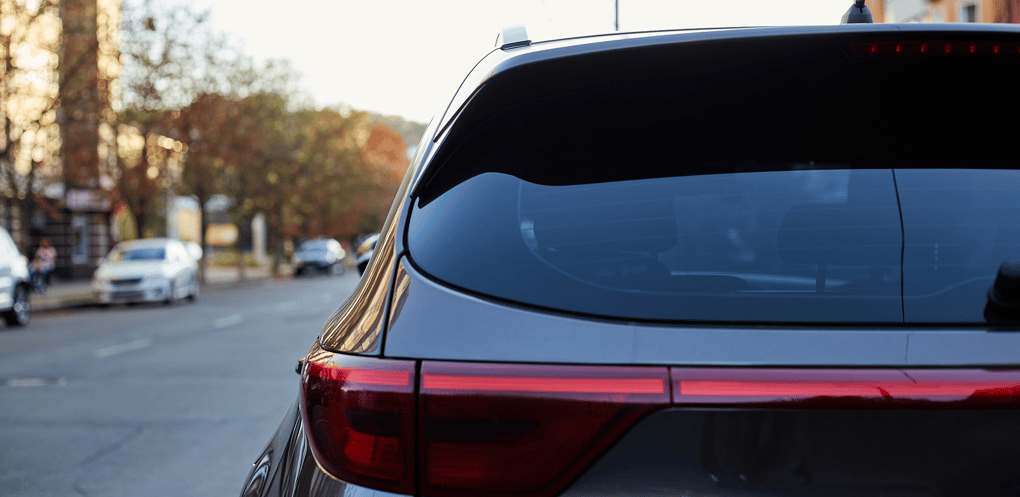 In the realm of UK vehicle registrations, each car possesses a distinctive number plate that serves as its unique identifier. However, for certain types of vehicles such as kit cars and significantly modified cars, determining their original identity and age can pose challenges.
To address this situation, such vehicles are issued with a Q-plate. However, a common question that arises is whether it is more difficult to get car insurance for a vehicle with a Q-plate?
What are Q-plates?
The standard registration plates affixed to vehicles in the UK provide valuable information about their age, manufacturing date, and initial place of registration.
However, there are instances where determining a car's history or origin is not straightforward. In some cases, the vehicle may even lack a Vehicle Identification Number (VIN), which is the unique identifier typically engraved on the chassis.
When aspects of a car's history are uncertain or unknown, it is assigned a Q-plate registration. The Q-plate serves as an identifier for vehicles whose origins, age, or key details cannot be readily determined.
These registrations are utilised to address situations where traditional registration methods are insufficient in providing accurate and verifiable information about the vehicle.
The issuance of a Q-plate registration ensures that the vehicle can be legally used on the road while acknowledging the limited knowledge about its history. It serves as a means of identification for cars with missing or insufficient information regarding their manufacturing date, original identity, or other relevant details.
While Q-plate registrations indicate that a car's history may be unclear, it is important to note that the vehicles themselves are not inherently inferior or unsafe. The presence of a Q-plate does not necessarily reflect any inherent issues or concerns with the vehicle's quality or performance. Instead, it serves as a practical solution to accommodate vehicles with limited historical documentation.
Q-plate registrations provide an opportunity for vehicles with uncertain histories to be legally driven on UK roads. This system acknowledges the challenges in determining a car's origin and ensures that such vehicles can be appropriately registered, regulated, and insured.
By understanding the purpose of Q-plate registrations, motorists and insurance providers can approach these unique vehicles with clarity and confidence, ensuring compliance with relevant regulations and offering appropriate coverage for owners.
What types of vehicles need Q-plates?
Various types of vehicles may necessitate the use of Q-plates for registration. These include:
Kit Cars: If you have constructed a car from various sources and the parts are not solely from a single manufacturer, getting a standard registration number may not be feasible. In such cases, Q-plates are typically utilised to register kit cars.

Radically Modified Vehicles: When a car has undergone significant alterations from its original specifications, it may be categorised as a radically modified vehicle. These modifications may affect essential aspects such as performance, structure, or appearance, requiring the vehicle to be registered with Q-plates.

Reconstructed Classic Vehicles: Classic vehicles that have been reconstructed using new or replica parts may necessitate the use of Q-plates for registration. This allows for proper identification and differentiation from vehicles with original specifications.

Former Military Vehicles: Vehicles previously used by the Ministry of Defence might still retain their classified status or have undergone modifications. As a result, Q-plates are often assigned to former military vehicles for registration purposes.

Self-Imported Vehicles: Cars imported to the UK from countries outside the European Union may receive Q-registrations if there are uncertainties regarding their age or identity. This ensures proper classification and identification within the UK registration system.

Vehicles without a VIN: In situations where the Vehicle Identification Number (VIN) has been lost due to vehicle rebuilding or radical modifications, the original registration cannot be retained unless the previous VIN can be proven. In such cases, Q-plates are utilised to re-register the vehicle.
The utilisation of Q-plates for these vehicle types allows for appropriate identification and classification within the registration system. While Q-plates may signify unique characteristics or histories, they are an essential means of legally registering vehicles with uncertain origins or significant modifications.
By understanding the circumstances that warrant Q-plate usage, vehicle owners, insurers, and regulatory bodies can ensure compliance with relevant regulations, facilitate accurate identification, and provide appropriate coverage for these distinct vehicle categories.
How are Q-plates issued?
The issuance of Q-plates is overseen by the Driver and Vehicle Licensing Agency (DVLA), the authoritative body responsible for vehicle registration in the UK. To get Q-plates for your car, it is necessary to successfully complete an Individual Vehicle Approval (IVA) test.
The IVA test is a comprehensive assessment conducted to ensure that your vehicle meets the required safety and environmental standards. This test is essential for various circumstances, including:
Imported Cars: If you have imported a car from outside the UK, it will be subject to the IVA test as part of the registration process. This ensures that the vehicle complies with the necessary regulations and can be legally registered within the country.

Constructed, Rebuilt, or Radically Altered Cars: Cars that have been built or rebuilt by individuals or have undergone significant alterations to their original specifications will require an IVA test. This assessment verifies that the modified vehicle meets safety and environmental standards before receiving Q-plates.

Reconstructed Classic Cars: Classic cars that have been reconstructed, particularly if they incorporate new or replica parts, must undergo the IVA test. This ensures that the reconstructed vehicle complies with the necessary regulations and can be appropriately registered with Q-plates.
It is important to note that once Q-plates are issued for your vehicle, any existing original registration number becomes invalid. The Q-plate serves as the new identifier for the vehicle, reflecting its unique characteristics or modified status.
By following the prescribed procedures, including application for the IVA test and compliance with safety and environmental standards, you can navigate the process of obtaining Q-plates for your car. This ensures legal registration, compliance with regulations, and proper identification within the UK's vehicle registration system.
Is it difficult to insure a Q-plate car?
When it comes to insuring a Q-plate car, it is important to acknowledge that it can be trickier compared to getting insurance for a standard vehicle. This is primarily due to the increased difficulty insurance providers and underwriters face when attempting to assess the risk associated with insuring a car with limited historical information.
Insurance companies rely on various factors to determine the level of risk associated with a vehicle, including its age, make, model, and driving history. However, Q-plate cars often lack complete historical documentation, making it harder for insurers to accurately evaluate the risk involved.
The absence of a comprehensive vehicle history can make it difficult for insurance providers to accurately assess factors such as the car's maintenance, previous incidents, modifications, or repairs. As a result, they may perceive Q-plate cars as presenting a higher risk profile, potentially leading to increased insurance premiums or limited coverage options.
However, while getting insurance for a Q-plate car may be more challenging, it is not impossible. Some insurance providers specialise in covering unique or modified vehicles, including those with Q-plates. These insurers possess the expertise and experience necessary to assess the associated risks accurately and offer tailored insurance policies to meet the needs of Q-plate car owners.
To ensure you find suitable insurance coverage for your Q-plate car, it is advisable to explore insurance providers who have a track record in insuring modified or non-standard vehicles.
By engaging with these specialists and providing comprehensive details about your car's modifications and any relevant supporting documentation, you can increase the likelihood of obtaining appropriate coverage at a competitive price.
While insuring a Q-plate car may present some challenges, taking the time to research and collaborate with knowledgeable insurance providers will increase your chances of finding suitable insurance coverage that addresses the unique characteristics and circumstances of your vehicle.
Where can I find car insurance for a Q-plate car?
When it comes to insuring a Q-plate car, you may discover that mainstream insurance providers do not typically offer coverage for such vehicles. As a result, it is not possible to compare Q-plate car insurance using Comparoo or similar platforms.
To get the appropriate level of coverage for your Q-plate car, you will likely need to seek out a specialist insurance provider or car insurance broker. These experts are well-versed in the unique requirements of insuring Q-plate vehicles and can assist you in finding the right insurance solution.
When approaching specialist providers or brokers, you will be asked to provide as much detailed information as possible about your car. This typically includes:
Make, model, and comprehensive specification details of the vehicle.
Specifics regarding any modifications, such as changes to the engine, bodywork, wheels, brakes, and suspension.
A breakdown of the parts used in the modifications.
Clear photographs of the car, along with any associated documents.
By sharing these details, you assist the insurance provider in accurately assessing the risks associated with insuring your Q-plate car. This level of transparency ensures that the insurance coverage is tailored to the specific characteristics and modifications of your vehicle.
It is important to bear in mind that insuring a Q-plate car is likely to be more costly compared to a standard car. The unique nature and limited historical information of Q-plate cars contribute to increased perceived risks, leading to higher insurance premiums.
However, working with a specialist provider or broker will increase your chances of finding appropriate coverage that addresses the distinctive requirements of your Q-plate car.
When navigating the specialist market for Q-plate car insurance, remember to compare quotes and coverage options from different providers. This allows you to make an informed decision and choose the insurance policy that provides the right level of protection for your valuable and unique vehicle.
Frequently asked questions
Related: What is the Claims And Underwriting Exchange Database (CUE)? [...]