Compare cheap Vauxhall car insurance
✔ Compare cheap Vauxhall car insurance quotes
✔ Over 110 insurance providers
✔ Get a quote in minutes
✔ Save up to £334*
Start a quote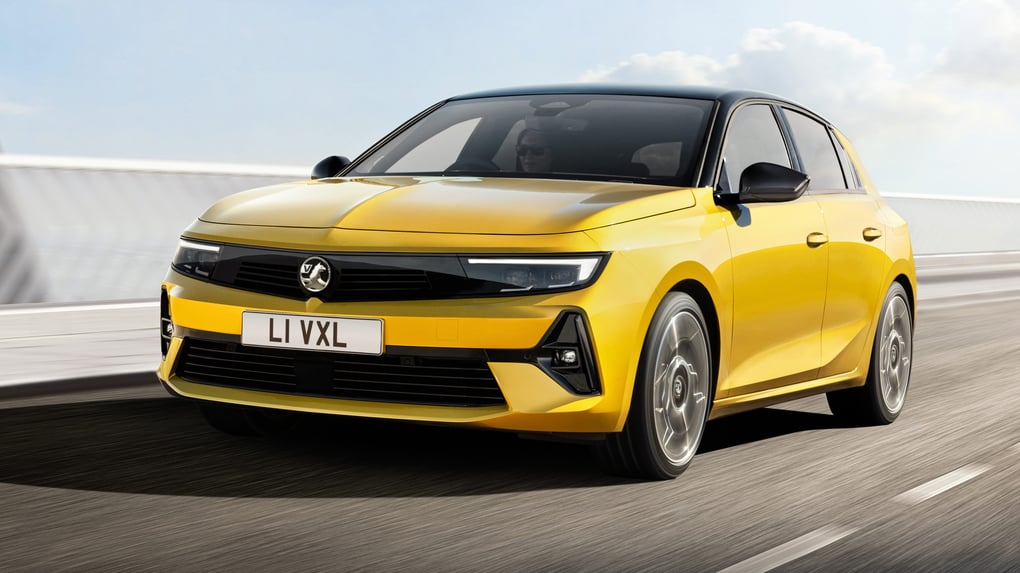 Who are Vauxhall?
Vauxhall Motors Limited is a highly reputable British automaker known for its commitment to manufacturing reliable and innovative vehicles. The company, founded in 1857, has been a mainstay in the automotive industry for over a century, and its lineage dates back to the early days of motorcar manufacturing in the early 1900s.
Initially, Vauxhall Motors started as an ironworks company in Vauxhall, London, and it produced marine engines. It transitioned into car manufacturing in 1903, making it one of the oldest established vehicle manufacturers and distributors in the United Kingdom.
In the 1980s, Vauxhall became a fully-owned subsidiary of German automaker Opel, which is, in turn, a part of the Stellantis Group (previously the PSA Group). This partnership has enabled Vauxhall to leverage Opel's technical expertise and market reach, fostering a higher degree of innovation and international accessibility for their vehicle models.
Vauxhall's line-up encompasses a broad spectrum of vehicles, from compact city cars to commercial vans, each designed with a focus on durability, safety, and user comfort. The brand is particularly noted for its design philosophy, combining British tradition with modern aesthetics and technology.
Vauxhall Motors Limited continues to be an integral part of the British auto industry, contributing significantly to the local economy, providing jobs, and carrying on the heritage of British automotive engineering.
Frequently asked questions
How much does a Vauxhall cost to insure?
Insuring a Vauxhall can vary widely in cost, depending on a multitude of factors. The primary determinant is the insurance group that the particular Vauxhall model is categorised in. There are 50 car insurance groups in total, with vehicles in group 1 being the cheapest to insure, and those in group 50 being the most expensive.
Vauxhall has a wide range of models, each with different specifications, performance levels, and safety features, all of which contribute to their respective insurance group rankings. For example, smaller, more economical models like the Vauxhall Corsa might fall into lower insurance groups and hence be less expensive to insure, while higher-performance or luxury models may fall into higher groups and cost more.
Aside from the vehicle itself, personal factors also greatly affect the cost of car insurance. For instance, if you are a new driver or a young driver under the age of 25, you may face higher insurance premiums due to statistically higher accident rates in these demographics. On the other hand, more mature and experienced drivers usually get cheaper insurance rates.
Your location also plays a significant role in the calculation of insurance premiums. Living in an area with high crime or accident rates could lead to higher insurance costs. Similarly, where you park your vehicle overnight could impact your premiums; securely garaging your car might lower the cost compared to street parking.
Your driving history is another crucial element insurance companies take into account. If you have a clean driving record with no claims or traffic violations, you're likely to be offered lower premiums than a driver with a history of accidents or driving offences.
Furthermore, the level of coverage you choose will impact the cost. Comprehensive insurance, which covers damage to your own vehicle as well as third-party damages, is typically more expensive than third-party only or third-party, fire and theft policies.
In summary, while the model of your Vauxhall plays a part in determining your insurance cost, it's far from the only factor. It's always a good idea to shop around and compare car insurance quotes before making a decision.
Can I cut the cost of my Vauxhall insurance?
Yes, there are several strategies to potentially lower the cost of your Vauxhall car insurance. Here are some methods you can explore:
Telematics Insurance: Also known as 'black box' insurance, telematics policies involve the installation of a device in your car or a smartphone app that monitors your driving behaviour. The data collected includes speed, distance travelled, time of day you drive, and how you brake or accelerate. Demonstrating safe driving habits could lead to lower premiums, especially for young or inexperienced drivers who are typically subject to higher rates.

Increasing your Voluntary Excess: The voluntary excess is the amount you agree to pay towards any claim before your insurer contributes. Opting to increase your voluntary excess can lead to lower premiums. However, be cautious and ensure the excess is a sum you can comfortably afford in the event of making a claim.

Additional Security Features: Installing approved security features such as an alarm, immobiliser, or tracking device can reduce the risk of theft, potentially leading to a discount on your insurance. Always consult with your insurer about which security devices they recognise and recommend.

Parking Securely: If possible, park your Vauxhall in a locked garage or secure, off-street parking area, particularly overnight. This reduces the risk of theft or vandalism and can help lower insurance premiums.

Limiting Mileage: If you drive fewer miles, you pose less of a risk to insurers. Therefore, if you can lower your annual mileage, perhaps by carpooling, using public transport, or cycling for shorter journeys, you may see a reduction in your premium.

Advanced Driving Courses: Some insurers offer discounts to drivers who have completed approved advanced driving courses, like the Pass Plus scheme in the UK. These courses enhance driving skills and safety, making you a lower risk in the eyes of insurers.

No Claims Discount: Insurers often reward drivers who have not made any claims in recent years with a no-claims discount, which can significantly reduce your premiums.
Remember, it's always a good idea to shop around and compare cheap car insurance quotes from different insurance providers before making a decision, as different insurers may offer different discounts or benefits.
Where can I find Vauxhall insurance
Searching for the ideal insurance for your Vauxhall can be a smooth process when you consider comparing quotes from various insurance providers. Consider leveraging a quote comparison service like Comparoo.
This platform allows you to review and compare quotes from numerous UK insurance providers, thereby aiding you in finding a suitable policy tailored to your needs.
Related: Should I Buy a New or Used Car? [...]