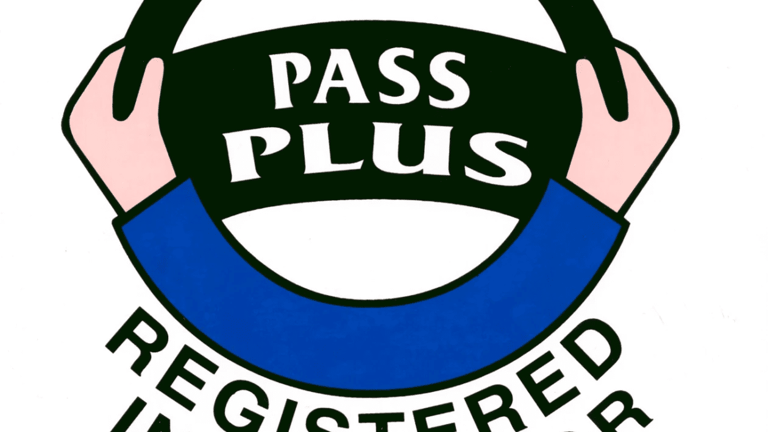 Does Pass Plus give you a car insurance discount?
Pass Plus is a driving course supported by the UK government that provides additional practical training on the road for new and inexperienced drivers. While the program is designed to improve your driving skills, many drivers wonder if completing the course can actually lead to a discount on their car insurance.
What is the Pass Plus scheme?
The Pass Plus scheme is a practical driving course that is backed by the UK government and is designed to provide additional training to newly qualified drivers. The course usually costs around £200 and is designed to help drivers improve their driving skills and increase their confidence on the road, particularly in areas such as motorway driving, night driving, and driving in adverse weather conditions.
The Pass Plus scheme is voluntary, and it is open to drivers of all ages who have recently passed their driving test. The course is delivered by approved driving instructors, and upon completion, drivers may be eligible for a discount on their car insurance premiums from participating insurance providers.
What does the Pass Plus scheme cover?
The Pass Plus scheme is a government-backed initiative designed to provide newly-qualified drivers with extra practical experience on the road, covering the following six modules:
Driving in town: This module covers navigating complex junctions, understanding bus, cycle, and tram lanes, and identifying and responding to road signs and markings.
Driving in adverse weather conditions: This module aims to help drivers become more confident and skilled in driving in extreme weather conditions, such as heavy rain, snow, ice, fog, and bright sunshine. It covers preventing and handling skids, as well as adjusting your driving according to the conditions.
Driving at night: This module covers using your headlights correctly, becoming used to different light levels, and learning to judge distances and speeds in low light conditions. It also covers the dangers of driving when tired and how to avoid them.
Driving on rural roads: This module covers driving on narrow, poorly-lit, and winding roads, as well as recognising safe passing places when you meet horse riders or farm vehicles.
Driving on dual carriageways: This module focuses on joining and exiting dual carriageways using slip roads, overtaking, maintaining safe distances, and general lane discipline.
Driving on motorways: This module covers driving on motorways, including dealing with fatigue, breaking down, following motorway signs, and maintaining good lane discipline.
By completing the Pass Plus scheme, new drivers can develop their driving skills and experience in a range of different driving conditions, potentially making them safer and more confident on the road.
How much does the Pass Plus scheme cost?
The Pass Plus driving course is typically priced between £150 and £200, but the final cost may vary depending on a few factors, such as:
Location: Pass Plus courses in different areas may be priced differently, so the cost may be higher or lower depending on where you live.
Driving instructor: The cost may also depend on the driving instructor you choose. Some instructors may charge more for the course, while others may offer discounts or special deals.
Additional lessons: If you need more than the standard six lessons to complete the Pass Plus course, this may increase the overall cost. Some driving instructors may offer a discount for bulk lessons, so it is worth asking about this option.
It's important to note that some local councils or organisations may offer a subsidy or discount for Pass Plus courses, so it's worth checking if any discounts are available in your area. Additionally, while the Pass Plus course may seem expensive upfront, completing the course may lead to lower car insurance premiums in the long run, which could ultimately save you money.
How does the Pass Plus driving course work?
The Pass Plus driving course is designed to be a practical course with each module focused on developing a specific driving skill, although some modules may include some theoretical learning. Ideally, you should spend at least five or six hours driving on the road to gain hands-on experience in different situations.
Unlike a regular driving test, there is no exam at the end of the course. Instead, you will be continually assessed throughout each module, and you will need to meet the required standard in every module to pass.
To be eligible for the Pass Plus course, you must hold a full UK driving licence and have passed your test within the last 12 months. To book a course, you can contact a qualified driving instructor or a local driving school.
Does Pass Plus make car insurance cheaper?
Pass Plus does not guarantee that your car insurance premiums will be cheaper, but many insurance companies offer discounts to drivers who have completed the course. The amount of the discount and the criteria for eligibility vary depending on the insurance provider. It's worth checking with your insurance company to see if they offer a discount for Pass Plus completion.
In general, Pass Plus can help you become a safer driver and gain more experience, which could potentially reduce your risk of being involved in an accident and make you a more attractive candidate for insurance providers.
Is Pass Plus worth it?
Whether Pass Plus is worth it or not depends on your individual circumstances and goals. Here are some factors to consider:
Pros of Pass Plus:
Extra experience: Pass Plus offers new drivers valuable additional practice and experience in challenging driving situations that they may not have encountered during their basic driving lessons.
Potential insurance discounts: Some insurers offer discounts to drivers who have completed the Pass Plus course, which could save you money on your car insurance premiums in the long run.
Improved confidence: Pass Plus can help new drivers feel more confident on the road, which can lead to safer and more comfortable driving.
Cons of Pass Plus:
Cost: The Pass Plus course can cost between £150 and £200, which may not be feasible for everyone.
No guaranteed insurance discount: While some insurers offer discounts for completing Pass Plus, not all do, so it may not be a guaranteed way to save money on car insurance.
No test: As there is no test at the end of the Pass Plus course, some drivers may feel that they haven't been adequately assessed or that they haven't gained a tangible qualification.
Ultimately, whether Pass Plus is worth it for you depends on your personal circumstances, such as your budget, your driving goals and your confidence level on the road. If you're a new driver who feels nervous about certain driving situations, or if you want to potentially save money on your car insurance premiums, then Pass Plus could be a worthwhile investment. However, if you feel confident in your driving ability and don't want to pay the additional cost, then it may not be necessary.
How else can you lower the cost of car insurance for young drivers?
Insurers generally charge young, inexperienced drivers more for car insurance because they judge them more likely to make a claim. The cost of car insurance can be reduced by following these tips:
Taking out fully comprehensive cover, which offers greater protection and is now cheaper than third-party or third-party, fire and theft policies.
Keeping your mileage down, as the less time you spend on the roads the less likely you are to have an accident.
Driving a car that is in one of the lower insurance groups.
Take out a telematics car insurance policy that monitors where and how you drive and rewards safe driving with lower premiums.
Increasing the amount you will pay towards any claims – known as the voluntary excess.
Adding an experienced driver with a good driving history as a named driver on your policy.
Building up a no-claims bonus by not making any claims on your policy.
Consider a black box policy which installs a device in the car to monitor your driving behaviour and adjust premiums accordingly.
Compare cheap car insurance quotes
Comparoo is a comparison website that allows you to compare cheap car insurance quotes from over 110 providers. By using Comparoo, you can find the cheapest car insurance policy that suits your needs. With just a few clicks, you can compare policies from different providers and find the best deal.
Comparoo allows you to compare policies based on different factors such as coverage, deductibles, and discounts. This means that you can find a policy that fits your budget and your coverage needs.
On average, Comparoo customers can save up to £334 by comparing car insurance quotes. This is a significant saving that can help you to lower your car insurance costs and keep more money in your pocket.
If you're looking for cheap car insurance, Comparoo is a great resource to help you find the best deal. With over 110 providers to choose from, you're sure to find a policy that fits your needs and budget.
Frequently asked questions
Related: What to do if you hit an animal with your car [...]