Compare cheap Suzuki car insurance
✔ Compare cheap Suzuki car insurance quotes
✔ Over 110 insurance providers
✔ Get a quote in minutes
✔ Save up to £334*
Start a quote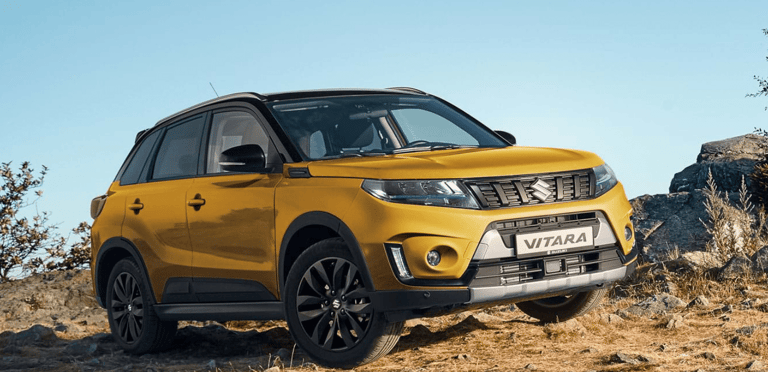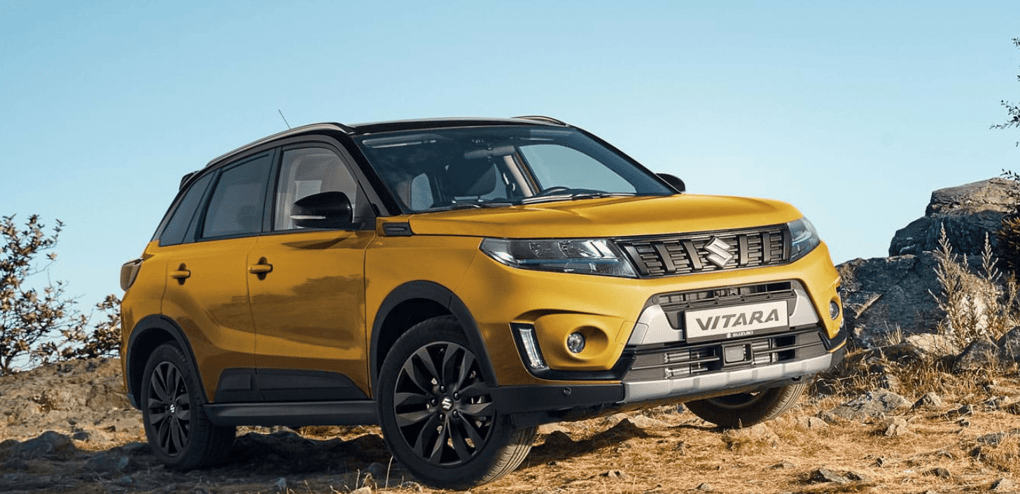 Who are Suzuki?
Established in 1909, Suzuki has grown from a renowned manufacturer of motorcycles to a global name in the automotive industry, celebrated for its spirited and fashionable low-priced vehicles.
Suzuki's offerings cater to a wide range of drivers, with a special appeal to the younger demographic due to their affordability and practicality. A key example is the Celerio city car, a compact five-door hatchback that is both budget-friendly and efficient, making it an ideal choice for urban environments and first-time car owners.
Further up the range, Suzuki presents the dynamic Swift, a supermini vehicle known for its agile handling and energetic performance. Its sporty styling combined with efficient engines makes it a popular choice among younger drivers and those looking for a car that brings a little excitement to their daily commute.
In addition, Suzuki showcases the stylish SX4, an SUV that blends practicality with a fashionable design. It's a versatile vehicle that suits the needs of small families and those with an adventurous spirit.
The crown jewel of the Suzuki line-up is the Vitara S. This rugged crossover is more than just an eye-catching vehicle; it boasts considerable off-road capabilities thanks to its advanced 4×4 system. The Vitara S offers a dynamic driving experience, whether you're cruising city streets or exploring off the beaten path.
Beyond the realm of personal vehicles, Suzuki also produces a range of commercial vehicles, motorcycles, outboard motors, and even wheelchairs. Their innovative approach to design and commitment to affordability and efficiency has earned them a well-deserved place in households worldwide.
Frequently asked questions
How much does a Suzuki cost to insure?
The cost to insure a Suzuki vehicle can vary considerably, depending on the model and its intended use.
If you own a standard model such as the Alto, Celerio, or Splash—vehicles typically used for everyday tasks like shopping trips or school runs—your insurance premiums are likely to be on the lower end.
Conversely, if you've opted for a high-performance model like the Suzuki Swift Sport or a robust off-roading vehicle such as a 4×4, expect to pay a higher insurance premium. These vehicles tend to attract higher premiums due to the increased risk associated with their power, performance, and the likelihood of them being driven in more challenging conditions.
Moreover, the insurance group your Suzuki belongs to significantly influences your insurance premium. Each car model falls into one of 50 insurance groups, with the group number influenced by factors like engine size, the vehicle's value, and any additional features or modifications.
Typically, the higher the group number, the higher the insurance cost. For instance, the Suzuki Swift sits in groups ranging from 22 to 35, while the Grand Vitara is categorised in groups 17 to 24.
It's also worth noting that other personal factors, such as your driving history, age, and where you live will also affect the final insurance premium. Therefore, it's always beneficial to compare car insurance quotes from multiple providers to find the most affordable and suitable deal for your Suzuki.
Can I cut the cost of my Suzuki insurance?
Absolutely, there are several strategies that can potentially help you reduce the cost of your Suzuki insurance.
For drivers of all age groups, increasing the voluntary excess—the amount you pay out of pocket in the event of making a claim—can lead to lower premiums. Additionally, building a substantial no-claims discount over time by maintaining a clean driving record can also result in lower insurance costs.
Young drivers, in particular, have additional avenues to explore for cost savings:
Telematics Insurance: Also known as black box insurance, this uses a device installed in your car to monitor your driving habits. Safe and responsible driving can lead to reduced premiums.

Advanced Driving Qualification: Consider undertaking an advanced driving course like Pass Plus if you've recently passed your test. Such certifications can prove your competence on the road and potentially lower your insurance costs.

Avoid Modifications: Refrain from making non-standard modifications to your Suzuki. Modifications can increase the cost of insurance as they may increase the risk of accidents or theft.

Educate Yourself: For more ideas on how to save on your insurance costs, check out resources offering tips for cheap car insurance. These can provide you with more strategies to reduce your premium without compromising your coverage.
Remember, it's crucial to compare insurance quotes from various providers to ensure you're getting the best value for your money.
Where can I find Suzuki car insurance?
Searching for the perfect car insurance for your Suzuki can be a daunting and tedious process, given the plethora of options available.
That's where our platform, Comparoo, steps in to simplify the process. All you need to do is provide us with some basic information about yourself and your vehicle.
In return, we'll present you with a curated list of insurance quotes that cater to your needs, allowing you to make an informed decision without the hassle of manual comparison.