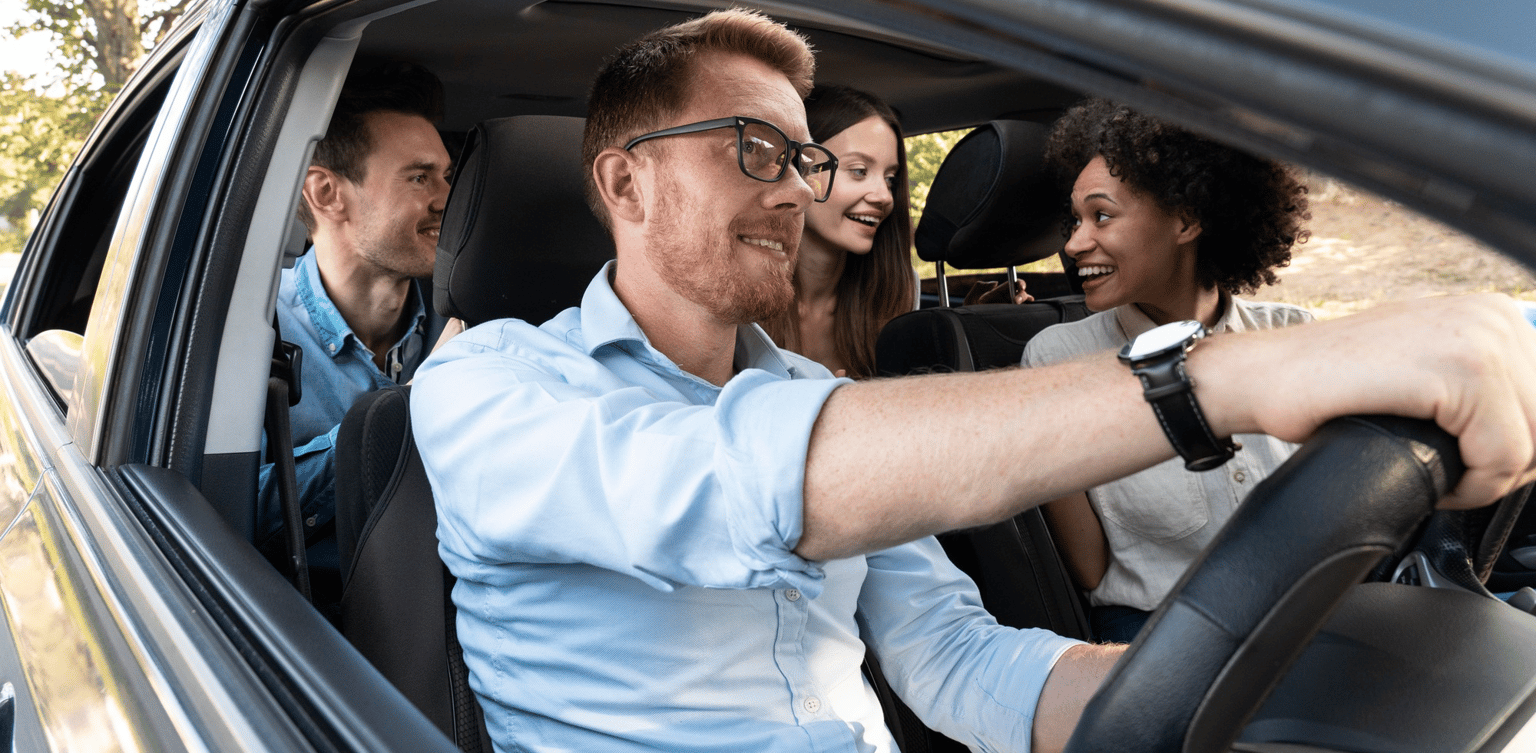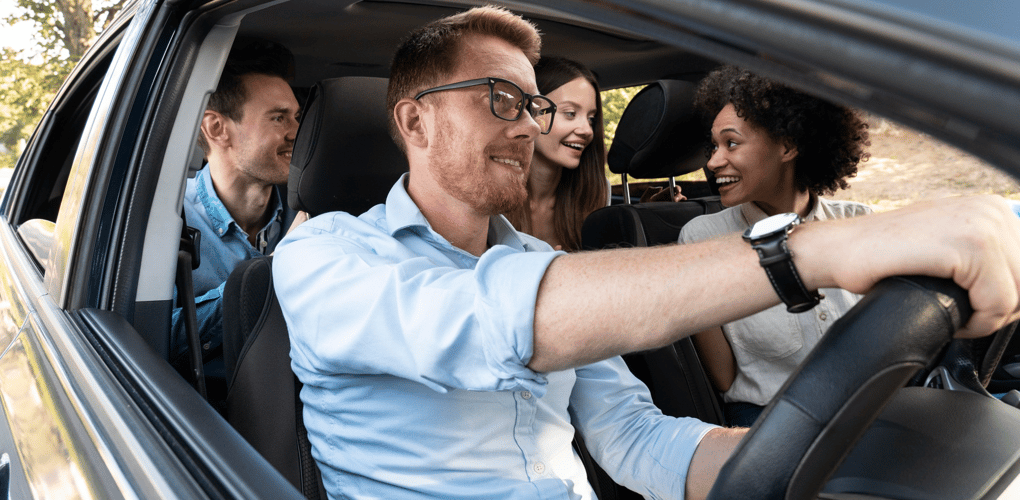 Whether we embrace it willingly or not, car insurance is an indispensable expense. Depending on the extent of coverage, it provides essential support for claims involving damages to other individuals, their property, as well as yourself and your vehicle.
In this analysis, we delve into the reasons why car insurance is mandatory, the significance of having it, and the potential consequences of driving an uninsured vehicle. By exploring these aspects, we gain valuable insights into the importance of adhering to the requirement of car insurance.
Is car insurance a legal requirement?
Yes, having an insurance policy for your roadworthy vehicle is not just a matter of choice; it's a legal requirement. This essential coverage serves as a financial safety net in the unfortunate event of an accident, providing protection for not only yourself but also for other drivers, pedestrians, and passengers in your car.
Third-party insurance represents the bare minimum level of coverage necessary to legally drive on public roads. Its compulsory status traces back to the Road Traffic Act of 1930, highlighting the longstanding recognition of the importance of protecting everyone on the road.
Although third-party insurance serves as the basic legal requirement, assuming it is always the most budget-friendly option can be misleading. Insurers often perceive drivers who opt for this level of coverage as being at higher risk, leading to potentially higher premiums.
The most prudent approach is to compare various quotes to find the most affordable and suitable option for your unique circumstances.
Furthermore, it's crucial to be aware that anyone driving your car must be appropriately insured. This can be done by adding them to your policy as a named driver or arranging temporary car insurance for them.
However, it's essential to avoid the temptation of listing them as the main driver if they are not. Doing so, known as 'fronting,' constitutes insurance fraud and could result in the invalidation of your policy.
Embracing the legal requirement of car insurance not only ensures compliance with the law but also provides invaluable protection on the road.
By selecting the right level of coverage and adhering to insurance guidelines, you can drive with confidence, knowing you have the necessary safeguards in place for yourself and others.
Why do I need car insurance?
Car insurance is not just an option; it's an essential legal requirement for all drivers. As mandated by law, every roadworthy vehicle must be covered by insurance.
The primary purpose of car insurance is to offer protection against potential financial burdens resulting from accidents and to safeguard other road users from repair costs in case of collisions.
Picture this scenario: you accidentally rear-end another vehicle, causing significant damage to both cars. Without car insurance, you would be personally responsible for covering the repair costs of the car you collided with, which could be a substantial financial burden.
Moreover, car insurance extends beyond protecting your own vehicle. In an unfortunate event where you are involved in an accident that wasn't your fault, you could still be faced with repair bills or other costs if you lack adequate insurance coverage.
By having car insurance, you get peace of mind. In the event of an accident, you can rest assured that your policy will help cover the expenses, protecting you from unforeseen financial setbacks.
Car insurance acts as a safety net for drivers and road users alike. It ensures that if an accident occurs, the financial costs are mitigated, allowing individuals to navigate the aftermath of a collision with greater confidence.
Furthermore, car insurance promotes a sense of responsibility and accountability on the road. It encourages drivers to be cautious and mindful, knowing that they are financially responsible for the consequences of their actions while driving.
What type of car insurance do I need?
When it comes to car insurance, you have the flexibility to choose from three distinct levels of coverage, each offering different degrees of protection. Let's delve into these options and explore their differences:
Despite the comprehensive coverage offered by fully comprehensive insurance, it may not always be the most expensive option. In fact, comprehensive policies can sometimes be more cost-effective than lower-tier plans.
As such, it's highly recommended to get a car insurance quote for fully comprehensive coverage to compare premiums and determine the best value for money.
Choosing the right car insurance level depends on various factors, including your budget, the value of your vehicle, and your personal risk tolerance. It's essential to evaluate your individual needs and circumstances to make an informed decision.
Ultimately, having adequate car insurance ensures you have the necessary protection on the road, allowing you to drive with confidence and security.
What would happen if I drove an uninsured car?
Driving without insurance is a serious offence with dire consequences. If you're caught behind the wheel of an uninsured vehicle, you'll be met with a range of penalties that could significantly impact your finances and driving privileges.
The consequences of driving an uninsured car go beyond financial penalties and can have far-reaching implications for your driving privileges and future insurance coverage.
It's crucial to recognise that car insurance is not only a legal requirement but also an essential safety net for protecting yourself and others on the road.
To avoid these severe penalties and safeguard yourself against potential financial ruin, it's imperative to ensure that your vehicle is adequately insured at all times.
Staying compliant with insurance regulations is not only a legal responsibility but also a sensible choice for securing your peace of mind and adhering to road safety standards.
If I own a car does it always have to be insured?
In most cases, owning a car comes hand in hand with the legal requirement of having it insured.
However, there is one specific instance when insurance is not obligatory: when the car is off the road and not in use.
In such circumstances, you must apply for a Statutory Off Road Notification (SORN) to indicate that the vehicle is not actively driven or parked on public roads.
Once your car has been declared as SORN, it becomes imperative that you do not operate it on any public road. Instead, it must be securely kept on your driveway, private land, or within a garage.
While SORN provides a legitimate way to exempt your car from insurance and road tax, it is essential to recognise the implications of this choice. If your car is not insured while it is off the road, you run the risk of incurring significant financial consequences should any unfortunate incidents occur.
For instance, if your vehicle sustains damage or is stolen during the period when it is off the road and uninsured, you will be left solely responsible for covering the costs of any necessary repairs or replacements. Without insurance coverage, you would have to bear the entire financial burden yourself.
Therefore, before opting for SORN, carefully consider the potential risks and benefits. If your car is valuable or you are concerned about potential risks, it may be wiser to maintain insurance coverage even during periods of limited use.
This way, you can have peace of mind knowing that you are protected against unforeseen events, whether the car is in use or temporarily off the road. Ultimately, balancing the need for insurance with the vehicle's usage patterns can help you make an informed decision that aligns with your specific circumstances.
How can I compare car insurance?
When it comes to car insurance, the abundance of available options can be both overwhelming and beneficial. To make the best choice for your needs and budget, it's essential to compare different insurance policies.
At Comparoo, our car insurance comparison service is designed to empower you with the information you need to make an informed decision.
By utilising our platform, you can easily compare various car insurance plans, allowing you to find the right level of coverage that aligns perfectly with your requirements and financial preferences.
Comparing car insurance policies provides several advantages:
So, whether you're a new driver looking for your first insurance policy or a seasoned driver seeking to renew your coverage, comparing car insurance with Comparoo will empower you to find the perfect match for your driving needs.
Take advantage of our service today, and drive with confidence, knowing you have the right protection on the road.
Frequently asked questions